BOISE, Idaho — Two people were injured at the Western Idaho Fair after a fight broke out Friday night, the first in the fair's 125-year history.
According to the Ada County Sheriff's Office (ACSO), following an argument between two groups near the carnival rides, an 18-year-old man was stabbed in the elbow while inside the fairgrounds, and a 16-year-old boy accidentally shot himself.
Investigators are still trying to determine what exactly happened and what led to the argument, but said the shooting happened in the western parking lot near Midway Drive around 9:45 p.m.
Officers saw the 18-year-old was wounded from the way he was walking and noticed he had removed his shirt to place over his wound. Police kept at a distance while they observed the group moving towards the parking lot.
Deputies said the 18-year-old and the 16-year-old, along with a group of people, were running towards Glenwood Drive when the 16-year-old somehow shot himself. Officers were nearby and able to respond quickly, helping the 16-year-old, but lost sight of the 18-year-old in the process. Police were able to locate him shortly after and provided aid.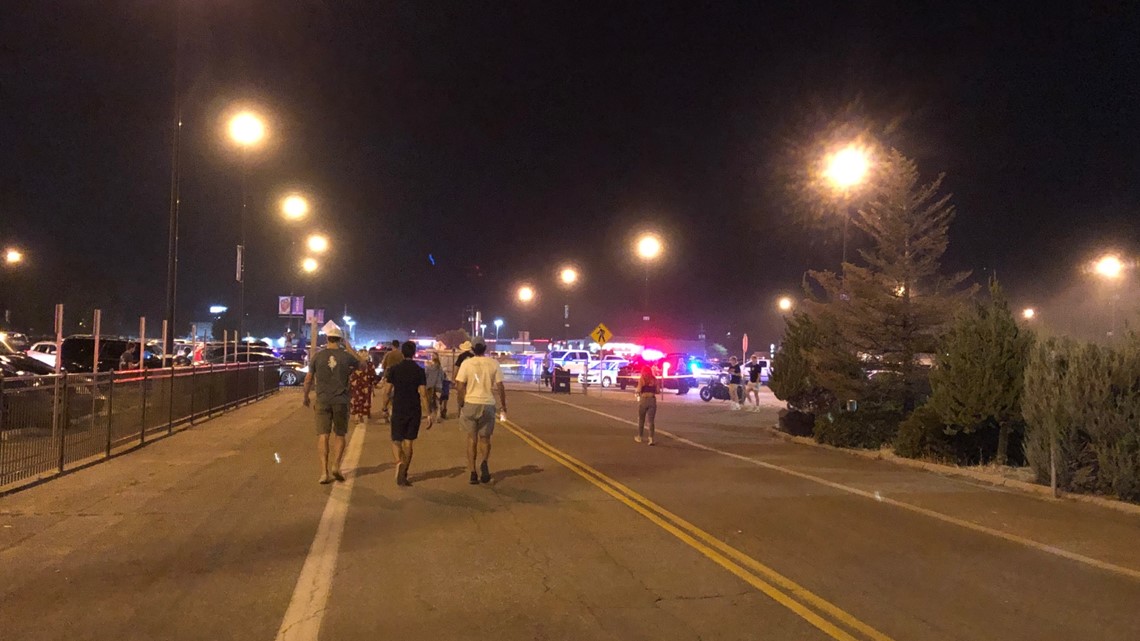 After the shooting happened, police closed the parking lot and fair gates for nearly a half hour while they worked to sort out the details and searched for the other group members. Fairgoers were not allowed to leave the parking lot or enter or exit the fairgrounds while the investigation was ongoing, creating confusion and concern.
"Obviously in an incident like that, where you have a shooting and a stabbing, the initial scene is very chaotic," Sgt. Craig Durrell with the Ada County Sheriff's Office told KTVB. "There were other individuals that were with the two subjects that were stabbed and shot, and those individuals took off running. At that point in time, we did not know if they were suspects or if they were connected to the other group."
"We had a lot of ground to cover, and so it took some time," Sgt. Durrell said. "But we wanted to make sure that when guests came out, that there wasn't a suspect with a gun or knife that could potentially harm them. We did that as quickly and as thoroughly as we could."
The two teenagers were taken to a local hospital Friday night to be treated for their injuries. Police said no charges have been filed and there are no suspects at this point, but they are still investigating the incident.
Police are asking anyone who may have witnessed the incident to report it to the Ada County Sheriff's Office at (208) 377-6790.
"We take this very seriously," Bob Batista, Director of Expo Idaho and the Western Idaho State Fair said. "I understand there's some hesitancy, we have not had anything like this happen in the past. This is a safe place to come, we take a lot of pride in making sure your safety is the number one priority."