Advertise with KTVB
Ready to place your advertising schedule? Click here

For information regarding advertising with the KTVB News Group please contact:

Kristi Edmunds
Director of Sales and Marketing
208-321-5720
kedmunds@ktvb.com

John Colling
Digital Sales Manager
208-321-5774
jcolling@ktvb.com

Brad Bond
Local Sales Manager
208-321-5722
bbond@ktvb.com

Logan Tusow
Local Sales Manager - KTFT
208-734-6064
ltusow@ktft7.com

Tom Zito
National Sales Manager
208-321-5620
tzito@ktvb.com
KTVB News Group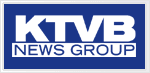 The KTVB News Group offers television, cable and internet communications and advertising solutions. Our properties reach more potential customers in Southwest Idaho, Eastern Oregon, and Northern Nevada than any other media company. Our goal is to deliver results oriented campaigns customized to meet your goals.
Idaho's NewsChannel 7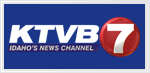 Idaho's most dominant television station delivers an unrivaled audience with local news and more. Our experienced team will provide the business solutions and research that will deliver results for your business. Home of the Olympics through 2032.
Idaho's Very Own 24/7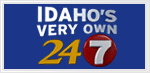 Idaho's Very Own 24/7
Idaho's fastest growing local channel. Featuring local news and weather - plus programs like Judge Judy, Mike and Molly, Two Broke Girls, Sing Like a Star, Last Man Standing, and Family Feud, that you can't find anywhere else. Idaho's Very Own 24/7 is available over the air on channel 7.2 in Boise and in Twin Falls and on a wide variety of cable systems throughout the state.
KTFT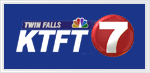 KTFT - with award winning news for the Magic Valley. Twin Falls viewers count on KTFT for NBC programming, the latest news from around the state.
KTVB.COM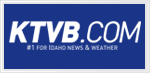 KTVB.COM is Idaho's dominant online news source - providing local news and weather to a vast audience of online users. Named the nation's best website two years in a row with the Edward R. Murrow Award from the Radio-Television News Director's Association, KTVB.COM works to give users a one-stop shop for local information.
KTVB.COM Mobile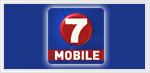 KTVB.COM Mobile puts Idaho's best news, weather, traffic and sports content in the hands of on-the-go consumers. A family of apps for iPhone, and Android - plus an easy-to-use WAP site gives users a great way to connect with news on the go.
Datasphere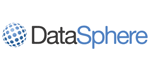 KTVB.COM partners with DataSphere Technologies, Inc. DataSphere is responsible for powering our community calendar and offering geographically-targeted advertising opportunities across KTVB.COM. DataSphere, in partnership with over 100 television stations around the U.S., helps local businesses across the country raise their visibility, convert more customers, and gain a competitive edge with custom marketing packages targeted to specific neighborhoods and communities. For more information visit DataSphere.com.
Online Credit Application:
Click here
 for our credit application to get started.  
Advertising Terms and Conditions
Your purchase of any broadcast or online advertising is subject to TEGNA's standard advertising terms and conditions, which are available
here
.