St. Luke's was given the ability to add claims of punitive damages against Ammon Bundy, People's Rights Network and Diego Rodriguez in a new court order this week.
Punitive damages are damages that a jury is permitted to award if it's decided that "outrageous conduct occurred with the intent to cause harm," said lawyer Erik Stidham to the Idaho Press.
Rodriguez was also ordered to respond to requests for discovery - including producing emails and text messages between himself and Bundy, producing tax returns and sitting for an in-person two-day deposition.
In December, three memos were filed by St. Luke's to support the new orders.
St. Luke's is suing Bundy — an anti-government activist who unsuccessfully ran for Idaho governor in 2022 — and Rodriguez, his political acolyte, for their roles in protests that occurred outside St. Luke's hospitals last year, causing the downtown Boise location to go into lockdown.
Bundy has said he would not participate in the court case. Rodriguez allegedly had only provided a handful of documents and didn't "meaningfully respond to most interrogatories."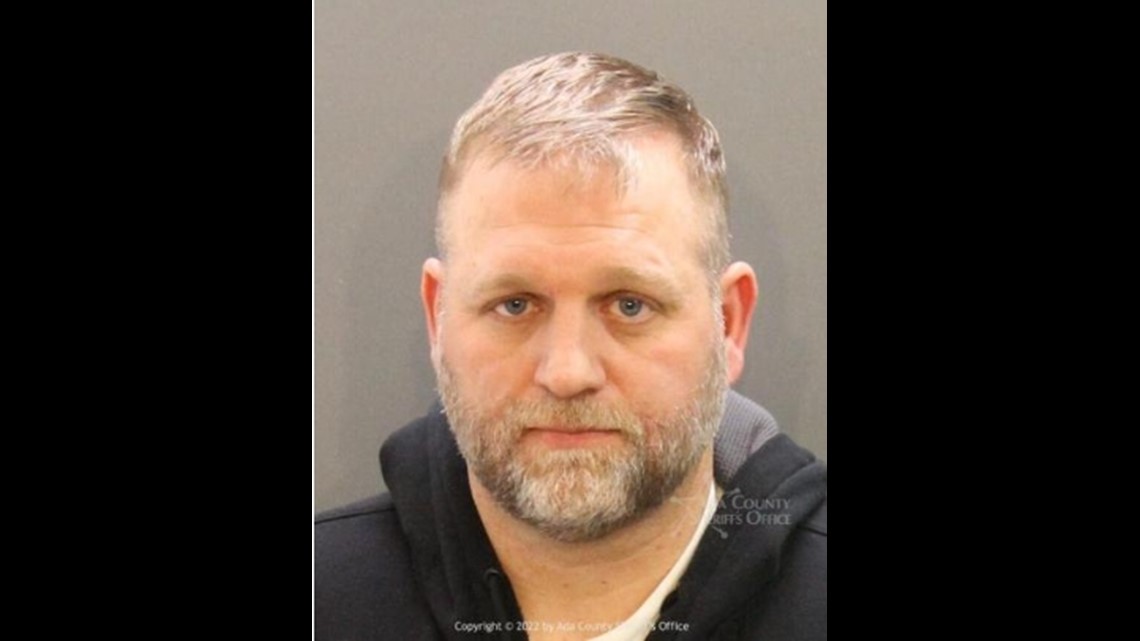 "Although Plaintiffs have made several attempts to resolve these disputes without Court involvement, Rodriguez has refused to engage," the memo in support of the motion to compel said.
"Rodriguez's defiance is in keeping with his disdain for the Court system and his arrogant assertions that he can unilaterally determine the scope of Plaintiffs' case, decide what he should provide and what he can keep private, and choose how he participates in the litigation."
Bundy, when contacted for comment on the orders, responded with "what orders?"
"Looks like St. Luke's, CEO Chris Roth and the doctor that misdiagnosed baby Cyrus, Natasha Erickson, is asking for $7.5 million from Diego and I," Bundy then said in a statement. "That seems like a lot since they are the ones who took baby Cyrus from his loving and caring parents."
In a statement by Stidham, Stidham said that Bundy and Rodriguez lied when they say doctors did anything other than provide quality care.
"The truth is that Dr. Erickson and the other medical professionals at St. Luke's provided high quality, desperately needed care to an infant at no cost to the infant's parents," the statement said.
"Dr. Erickson and others selflessly cared for the infant while they were being defamed, doxed, and targeted by Bundy, Rodriguez, and People's Rights Network."
"Baby Cyrus" is Rodriguez's grandson. He was removed from his parents' care by Child Protective Services after officials deemed him malnourished; it elicited a strong response from Rodriguez and Bundy, who accused Child Protective Services of kidnapping and encouraged protests at St. Luke's.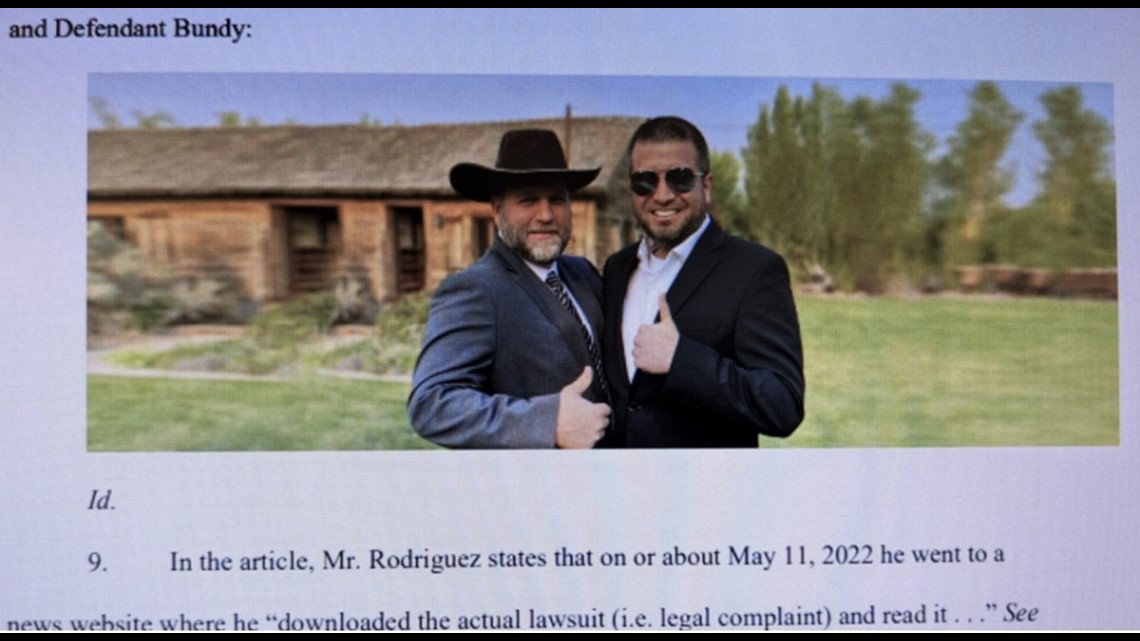 The filing said language was added, saying an award could go to each St. Luke's party from each defendant not less than $250,000. The filing also said in the event of default, Rodriguez and Freedom Man PAC should be forced to pay $115,000 and pay attorney's fees of $50,000 to the plaintiffs.
In a statement, Rodriguez said the recent orders were "a clear demonstration of either bias and corruption, or outright incompetence."
"The amount of completely irrelevant discovery requests that are being demanded are beyond the pale," Rodriguez wrote. "Additionally, many elements of the order are evidently unconstitutional and contrary to the spirit of America."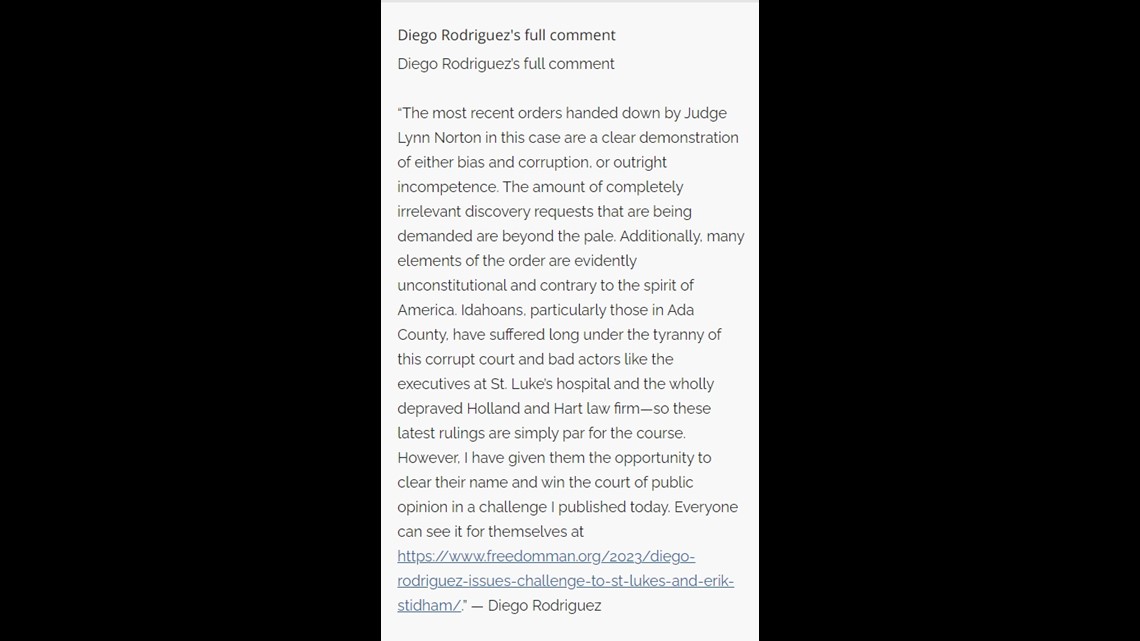 Rodriguez also wrote that he had given St. Luke's an opportunity to win in the court of public opinion - linking to a blog post he published on freedomman.org.
The post said that if St. Luke's is able to demonstrate where he has published anything on his blog about the lawsuit that is inaccurate, then he will make an apology video, retraction videos and post all the information on a website about he was wrong, among other things.
For a few days in March 2022, Bundy and his associates accused Child Protective Services of kidnapping, raised tens of thousands of dollars for legal fees and encouraged protests at St. Luke's in downtown Boise, putting the hospital in lockdown.
It all started with a hospital visit from a child suffering from severe malnourishment. The child gained enough weight to leave the hospital, but had lost significant weight by the time he returned for a follow-up appointment.
The child's parents canceled the next appointment and couldn't be found. On March 12, Garden City Police conducted a traffic stop and the baby was brought to the hospital, where Bundy was arrested for trespassing.
The next step in the lawsuit is a contempt hearing on Feb. 21. If the court finds Bundy and People's Rights Network have violated court orders, then they will be found in contempt of court.
There are a variety of possible punishments, including fines, attorney's fees or additional court orders, according to Stidham.
See the latest news from around the Treasure Valley and the Gem State in our YouTube playlist: