Idaho's Latino cold cases: What happened to José Merced Rodriguez?
Rodriguez's family has been searching for answers ever since he was murdered in 2008, joining a growing number of Idahoans waiting on Latino cold cases to be solved.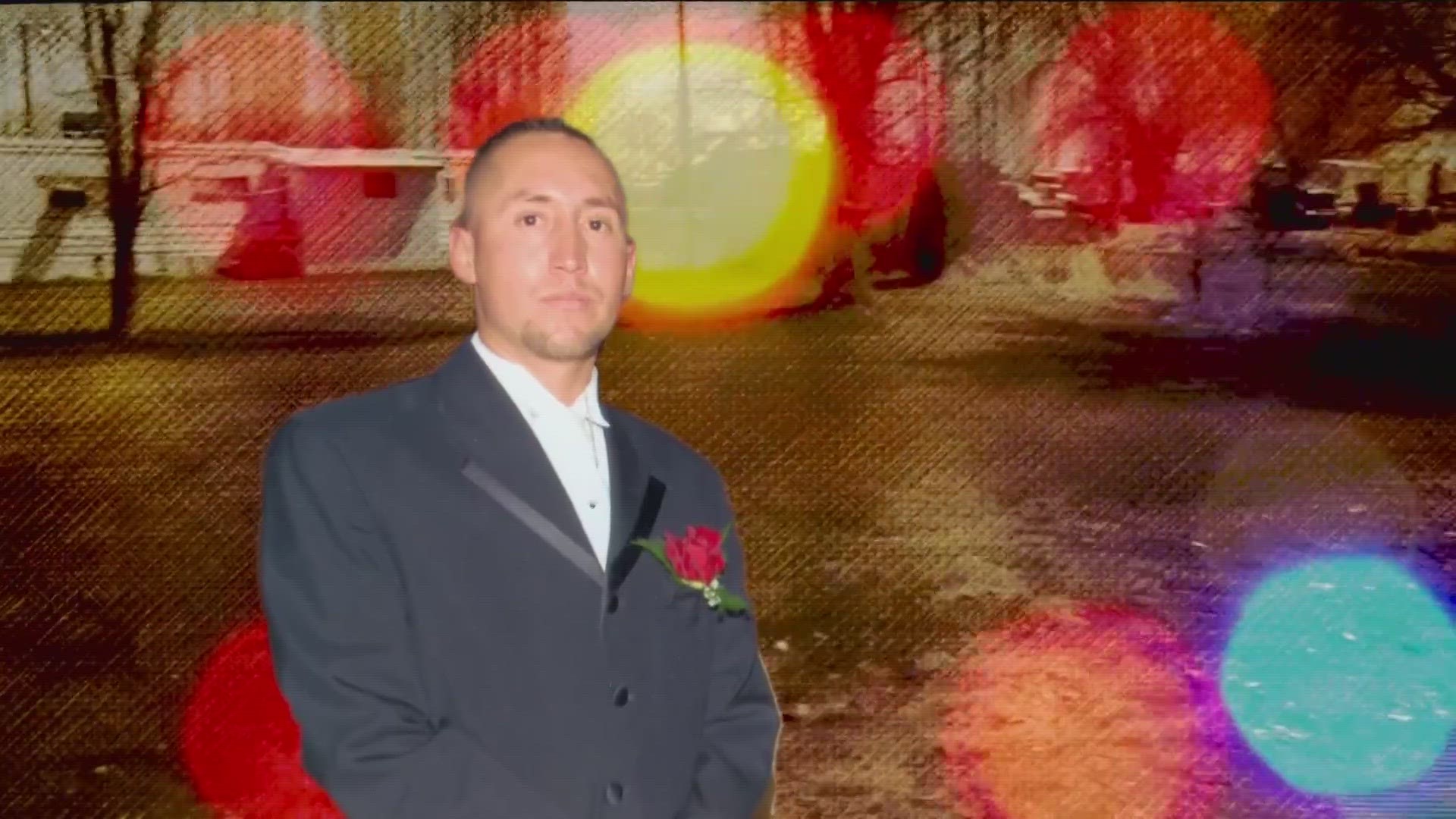 For 15 years, the Rodriguez family has been looking for answers as to who killed their loved one, José Merced Rodriguez.
Today, memories are all the family has of him. His case has now been added to the growing list of cold cases in Idaho.
Remembering José Merced Rodriguez
:
What happened to him?
José Merced Rodriguez was 25 years old when he and his wife, Karina, were attacked on Aug. 2, 2008, in their Rupert home, according to the Minidoka County Sheriff's Office (MCSO).
His brother, Brigido Rodriguez, received a phone call at 3 a.m. from José Merced Rodriguez's mother-in-law, telling him his brother was headed to the hospital.
"I jumped in my car right away and went," Brigido Rodriguez said. "I could feel and sense that something was not right just by the tone of the voice when I received the phone call."
"From what we understand, there was a home invasion and the wife woke up to an individual in their bedroom," said Dustin Bourn, a case detective with MCSO. "The crime scene was pretty horrific. There was blood all over the house."
Bourn said they were attacked with a blunt force object — something like a baseball bat or hammer. Karina Rodriguez was able to escape.
"She was able to escape the residence from one of the rooms and run to the neighbor who was about 100 yards away and call for help at that point," Bourn said.
She had only minor injuries, and later recovered -- but her husband died at the hospital.
"Before even my family made it over, a doctor walked in 40 minutes after," Brigido said. "He told us 'There is nothing we can do. He's brain dead.'"
Karina Rodriguez was questioned after the attack amid the investigation, but Brigido believes there is still more she could help with, since a suspect has never been found and all leads in the case have been exhausted.
Karina Rodriguez told KTVB that she volunteered to take a polygraph during the investigation and has contacted police every time she has moved.
"I sleep with a loaded gun because I don't trust anyone anymore," she said. "I am also a victim. This hurts. I want justice."
José Merced Rodriguez's case is now considered a cold case, and his mother, Maria Felix Rodriguez, has been left to mourn and remember her son.
"He was a very good person, he helped everyone," she said. "He was a father to his brothers because his father would go to Mexico and would leave him in charge, and he was very responsible and hardworking."
"él era una persona muy buena, que el ayudaba a todo el mundo. Y era un padre para sus hermanos porque su papa se iba a méxico lo dejaba acargo y era muy responsable y trabajador."
Bourn said the MCSO encourages anyone with information to come forward.
"We always ask that the public, anybody else who has more information, to come talk to us at the sheriff's office," Bourn said. "We take every lead and every new piece of information very seriously and follow up on it."
Idaho Latino cold cases
:
Where is the data?
This case has remained inactive for a couple of years, according to MCSO, but how many cases actually remain unsolved in the Latino community? Is there a way to track this information?
"We don't know our number; we are just getting started," said Matthew Gamette, Idaho State Police system director. "We have not had the resources to go to the local communities and go through case files."
ISP has said it is difficult to know the number of overall cold cases in Idaho. To help change that, however, the agency is launching a cold-case project to collect general data to help solve more cases.
"We are a state agency. We bring a lot of resources," Gamette said. "Most of these resources are not state police cases. Most of these cases are being worked on by small and urban agencies. It's important for us to bring resources."
Although Gamette said ISP currently is not tracking data, but he estimates at least 130 open homicide investigations; at least 50 of those cases, he said, they are actively working on.
ISP also does not track deeper demographics, like ethnicity.
"Our focus is solving crime in Idaho, no matter where that crime is, no matter what subpopulation or subculture that might exist in," Gamette said. "Our mission is to solve crime."
Idaho Commission on Hispanic Affairs Executive Director Margie Gonzalez believes not tracking ethnicity can be an issue — especially in Idaho's fastest growing minority group, Latinos and Hispanics.
"If you think about cold cases," Gonzalez asked, "how are we going to identify what communities need additional resources if we are not tracking them by ethnicities?"
Although there is no data showing how many Idaho cold cases involve Hispanic or Latino victims, Gonzalez said many Idaho families whose loved ones are part of a cold case investigation feel like they have been forgotten by state officials, community members and the media.
"I've heard it so many times from families that say, 'Well my child was not white, so my child has been forgotten'," Gonzalez said.
When asked if ethnicity would have made a difference in José Merced Rodriguez's cold case, Brigido said, "One hundred percent."
MCSO and ISP said every case is just as important to them.
"I can tell our Latino community that a victim of a crime is a victim of a crime," Bourn said. "We take every crime seriously and we work through all of our cases with respect for the families."
A study done by Prison Policy, a nonprofit, found that crimes against the Black and Latino communities are less likely to be solved.
Gonzalez believes part of that could be because of language barriers and lack of trust in law enforcement.
"The distrust is already there. A lot of our families come from a country where they fear law enforcement," Gonzales said. "It's hard to break that. I think it goes both ways. The relationship building needs to come from law enforcement and our community and we are slowly starting to see some progress."
MSO and ISP said building a community relationship is a priority for them, but it has been a work in progress.
"Our team is about community. It's about building trust," Gamette said.
Like many families waiting on a cold case to be solved, Brigido and his family said they will never lose hope in finding justice.
"That would be the ultimate goal for my family, even though he will never come back," Brigido said. "If we know, who did it, and we know he's paying for what he did — that would be more than enough for my family."
Although for José Merced Rodriguez's mom, the grief still feels fresh.
"I feel very said," she said. "Only the memories of him remain."
"muy triste..nomas quedaron los recuerdos de el."
See the latest news from around the Treasure Valley and the Gem State in our YouTube playlist: