Idaho is home to some great gardeners who excel at growing beautiful flowers and tasty vegetables in their home landscapes, backyard gardens and even in small containers on their porches and patios.
On this edition of You Can Grow It, KTVB Garden Master Jim Duthie spotlights a few Gem State gardeners with a quick look at some of their stunning successes. Many of them are veteran gardeners, but there are a lot of rookies too.
It is National Garden Week, and after enduring a long winter and cold start to spring, it is great to see all of the beautiful pictures that so many Idahoans have been posting on the You Can Grow It Facebook group.
Here are just a few of those pretty garden pictures for you to enjoy:
First, some early spring veggies. Sunny Holland harvested some plump scarlet globe radishes, including one that is almost the size of her hand: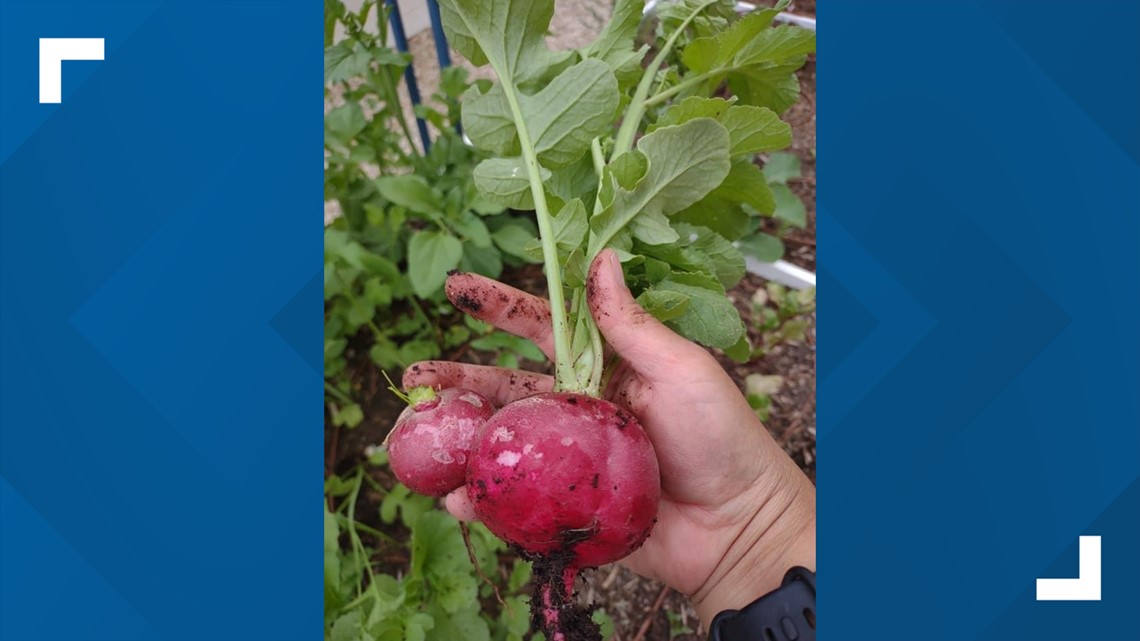 Carolyn Carder picked a counter-full of these pretty plum purple radishes: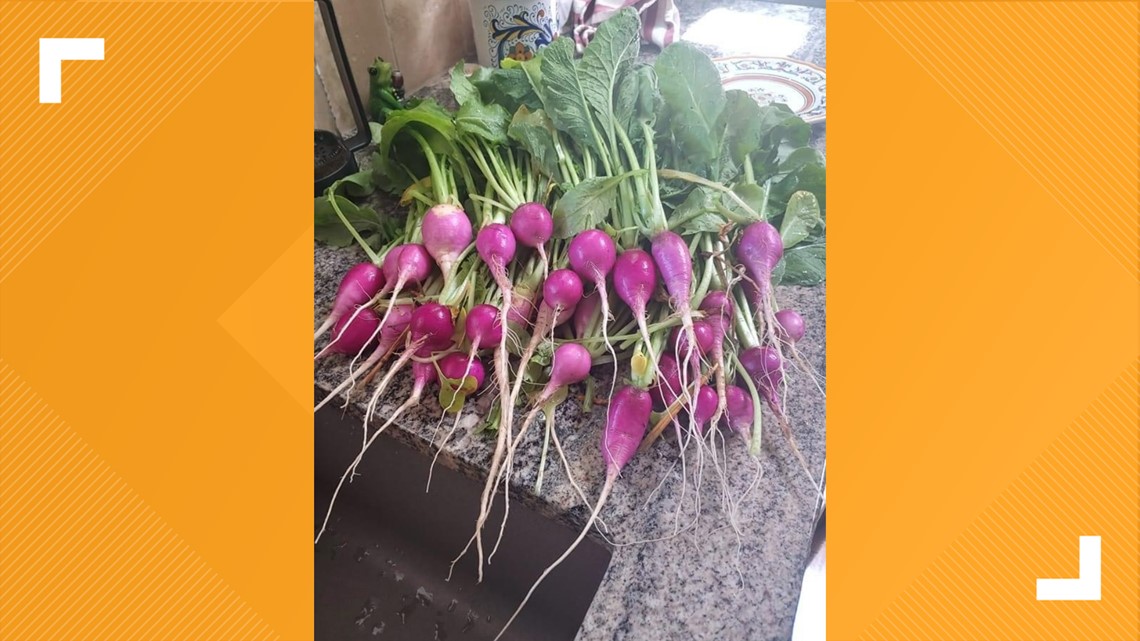 Peas are an early spring veggie, and Joe Prin shows us some of his crunchy Lincoln shelling peas: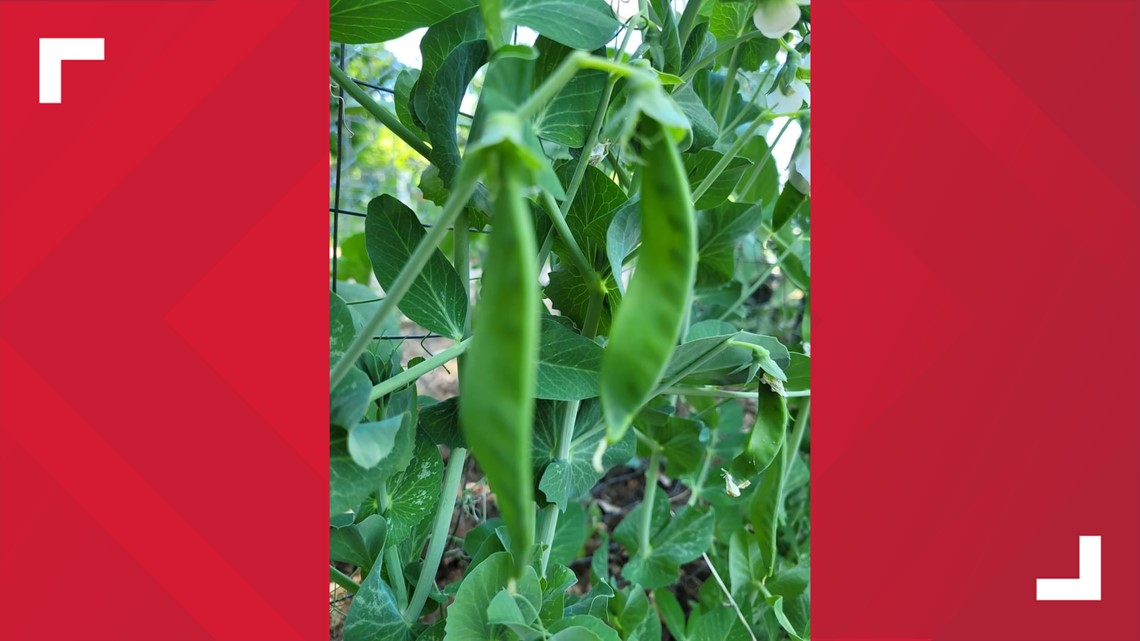 Not only are the peas a real treat, but so are the sweet-smelling blossoms that cover the vines: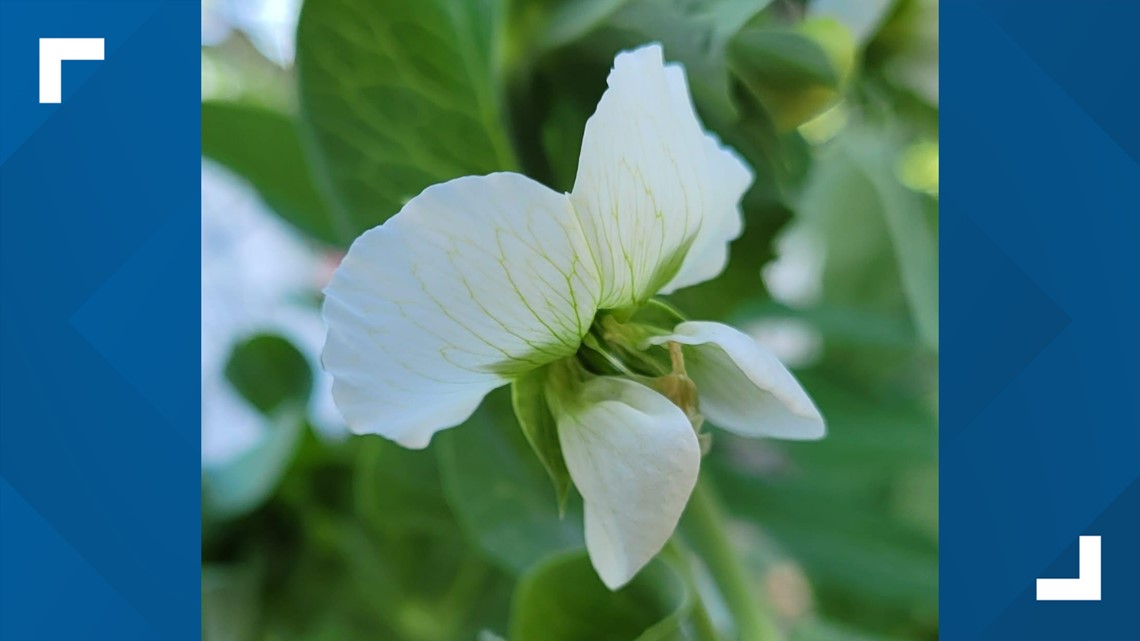 Now to some flowers – Bob Kempton shared these pictures of his very unusual and exotic dracunculus vulgaris, also known as a voodoo lily, dragon lily, or Dracula plant: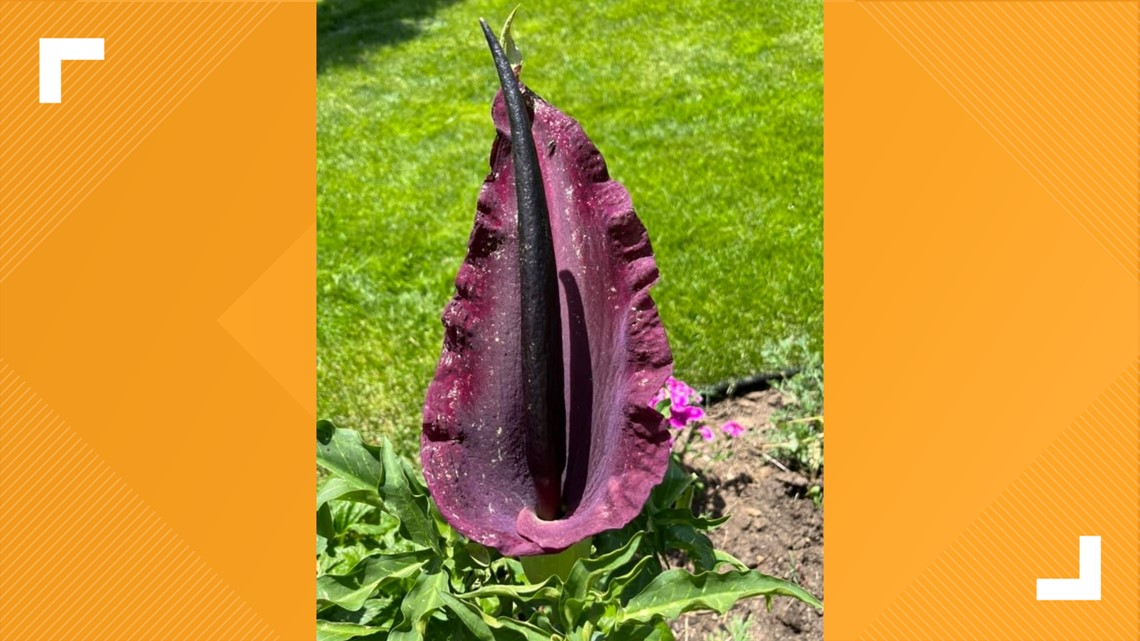 The plant is native to Greece, but it thrives in many parts of the United States. However, it puts out a somewhat unpleasant smell similar to rotting meat, which attracts flies as pollinators. As Bob said, "it has a little odor." It is probably not something you want to grow in the house, but it certainly is an interesting plant.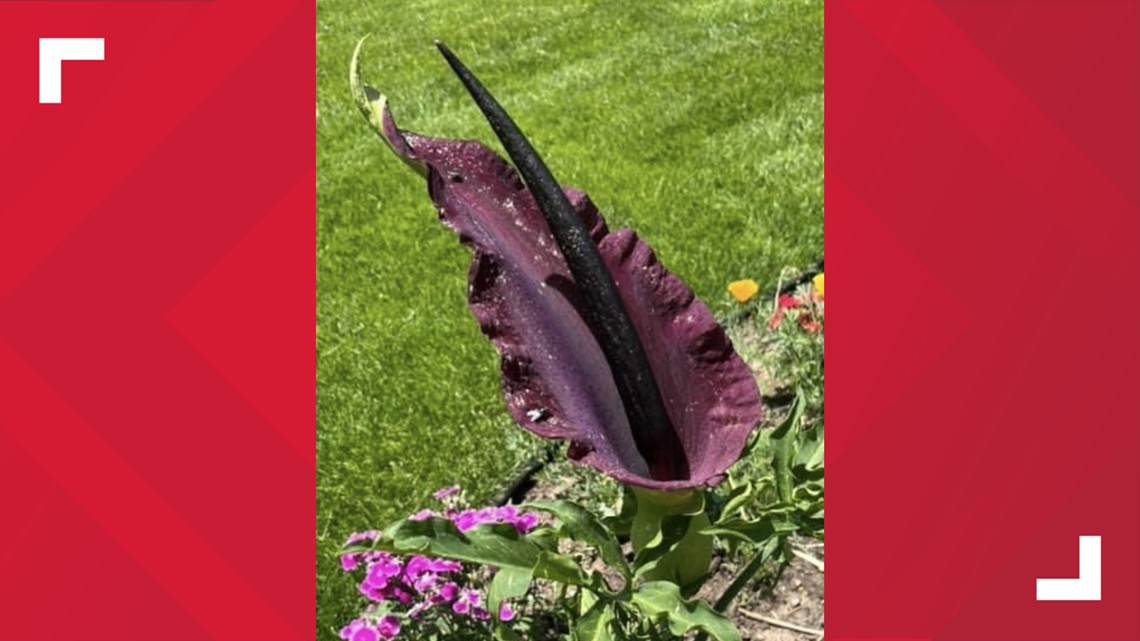 Peonies were spectacular this spring, although they bloomed a little later than usual. Pamela Priest grew these white peonies with yellow centers: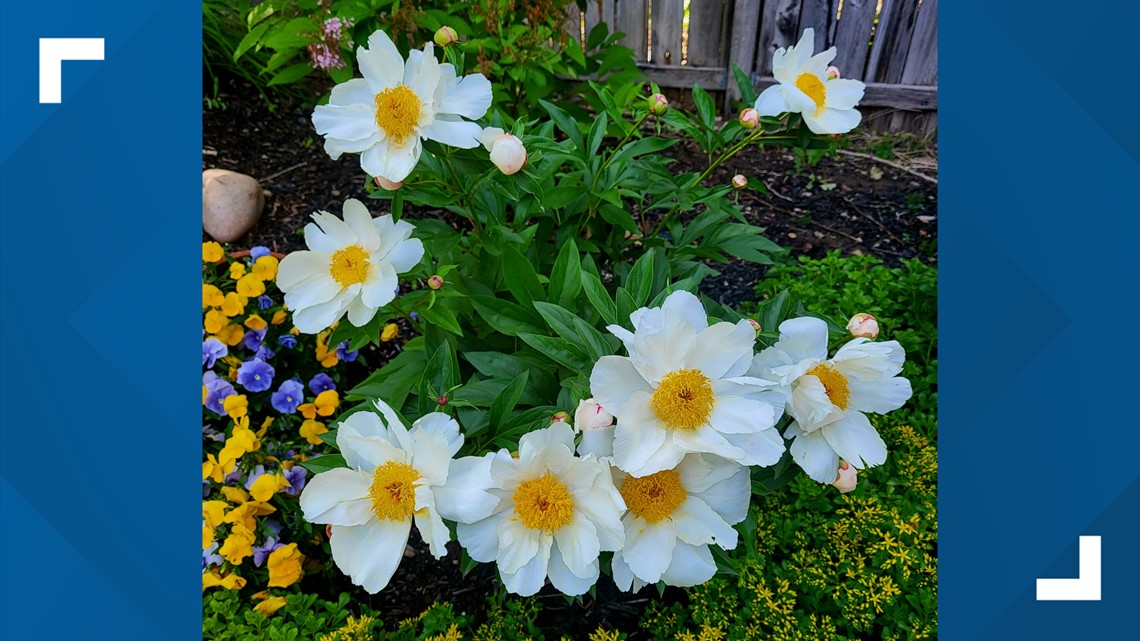 Brig Coat picked a beautiful bouquet of these pure white double peonies: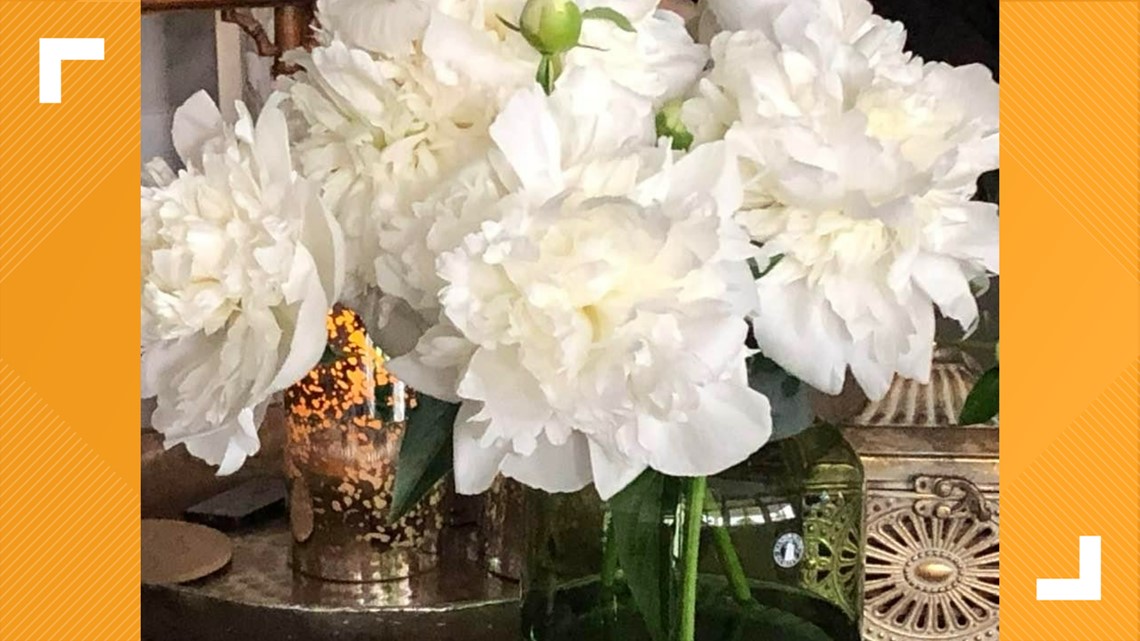 Who can resist the beauty and allure of irises, some of the showiest flowers in the garden especially this pink and purple bearded stunner grown by June Johnson: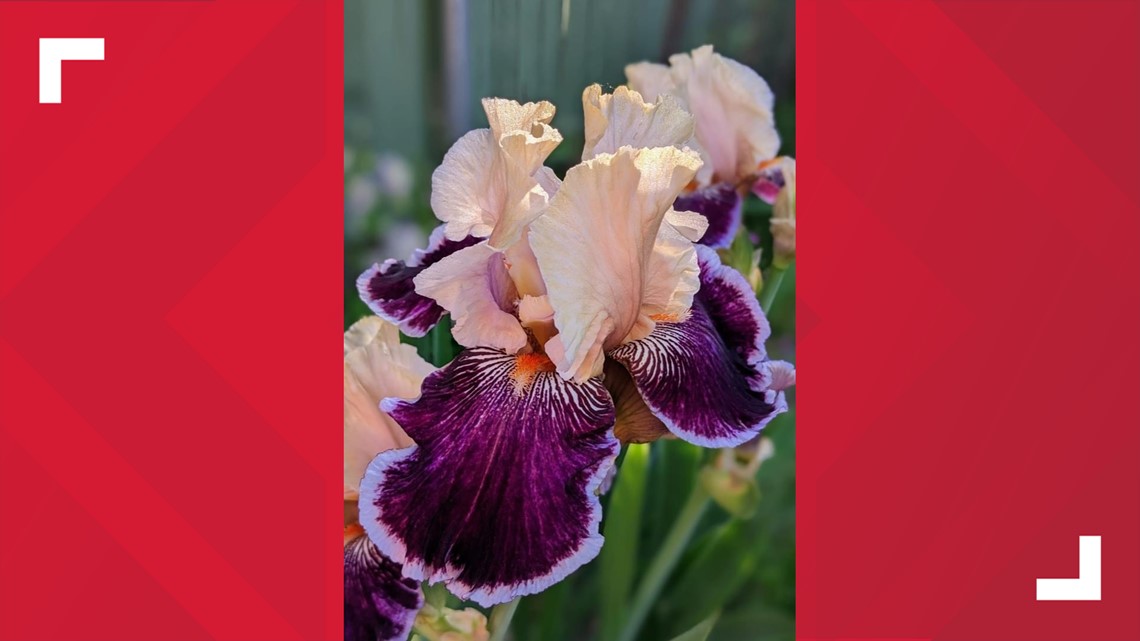 June also showed off her eye-catching pink guardian angel iris: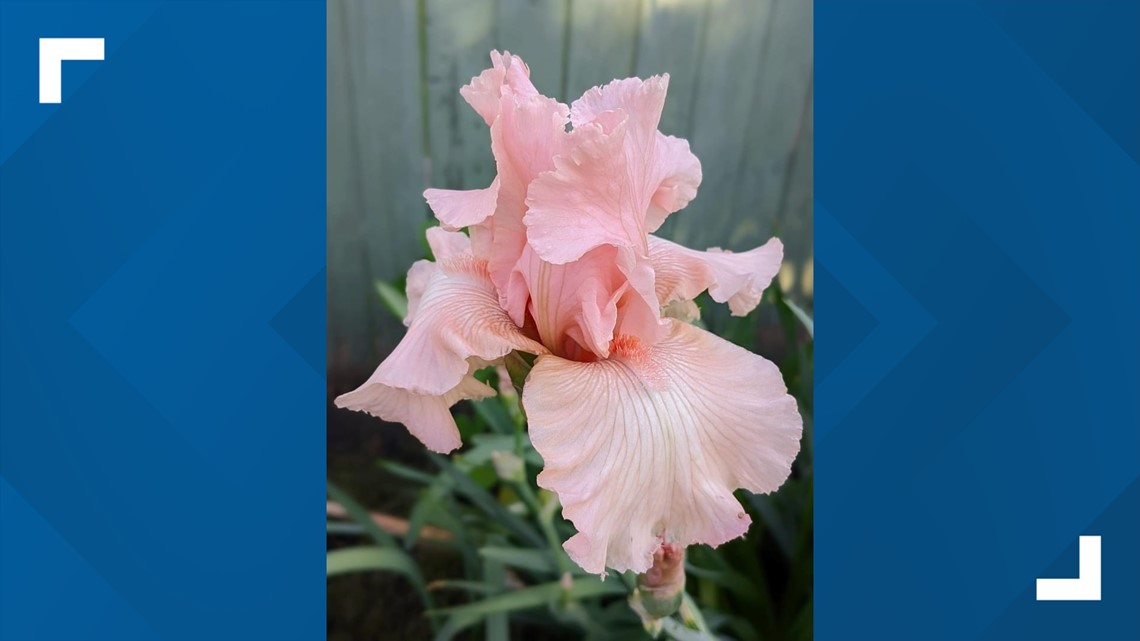 Samira Hasic showed us this brilliant white frilly iris with purple edging: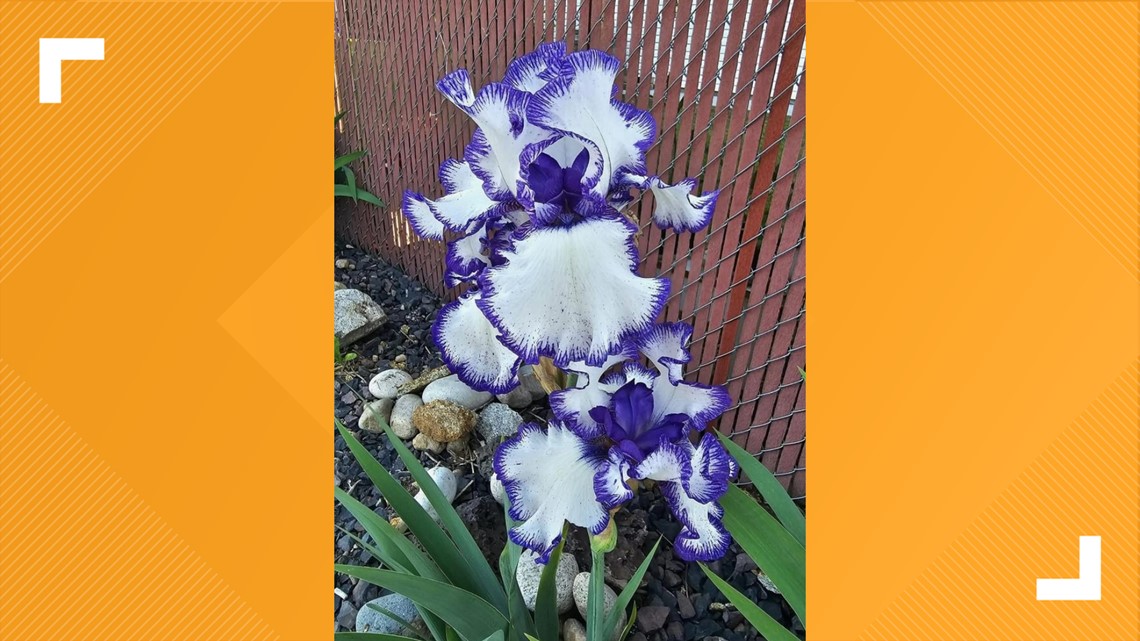 Jim Duthie couldn't resist showing off his beautiful 'Presby's Crown Jewel' bearded iris, blooming for the first time this spring: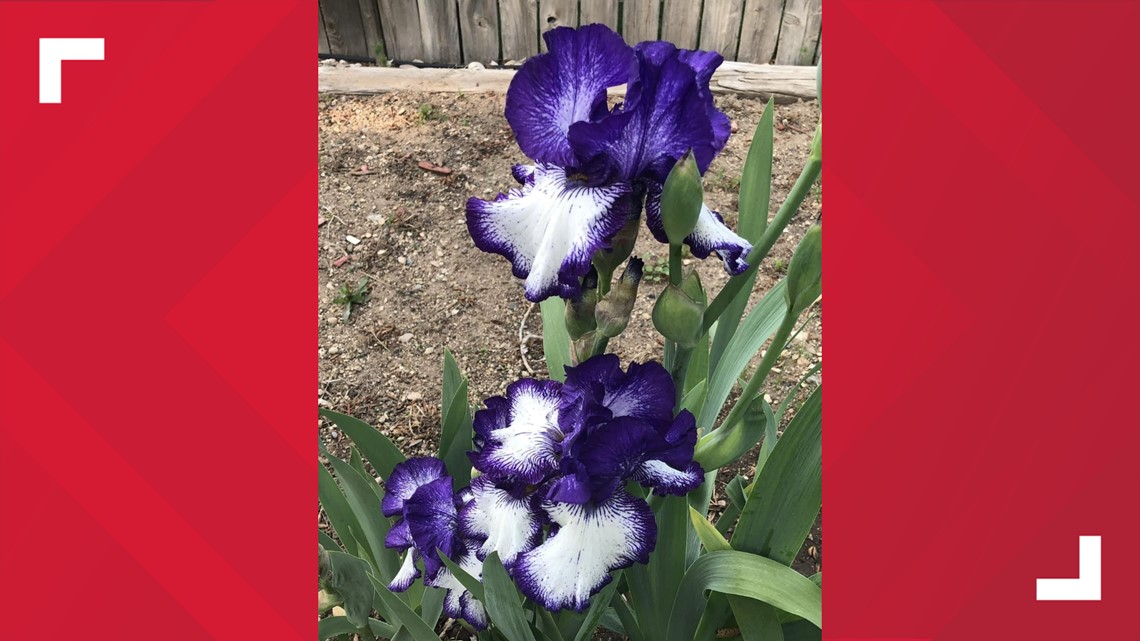 Clematis is never disappointing, like these pink and lavender beauties outside Stacie Tully's front window: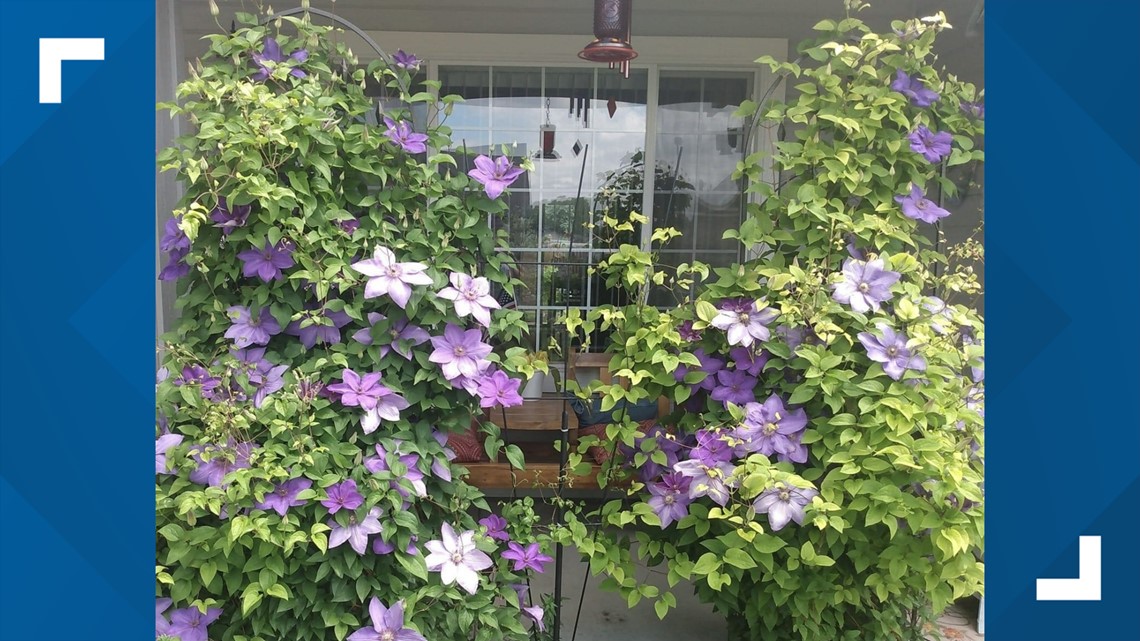 Poppies are a spring favorite, showing up in late May and early June. Dennis Klein grew this poppy with an unique and unusual color. It is called 'Amazing Grey':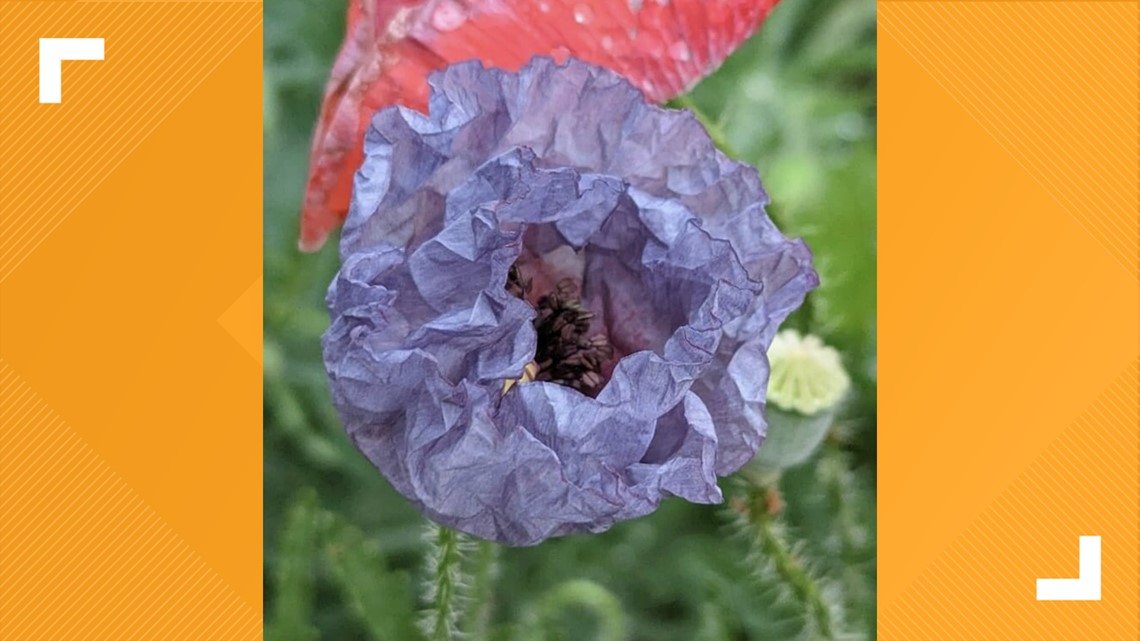 If you are into climbing vines, you can't beat this 'major wheeler' red honeysuckle. It is a great pollinator attractor to Zaheen Tariq's garden: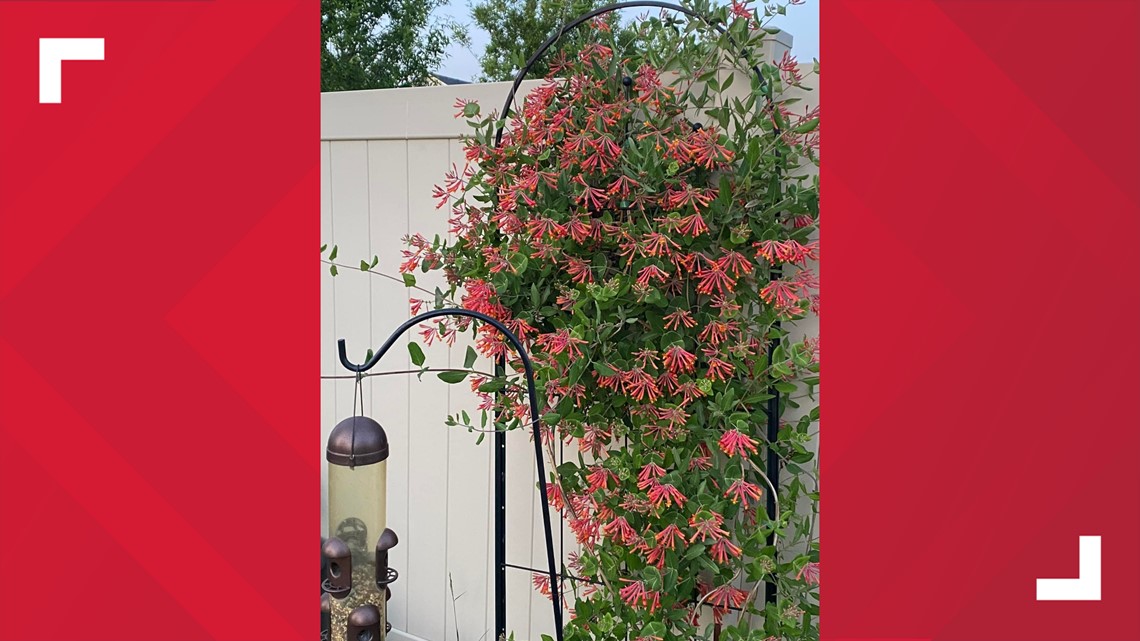 Another gorgeous climber is wisteria. Molly Mitchell shows us her 'amethyst falls' wisteria, one of the few wisteria verities that grow well here in southern Idaho: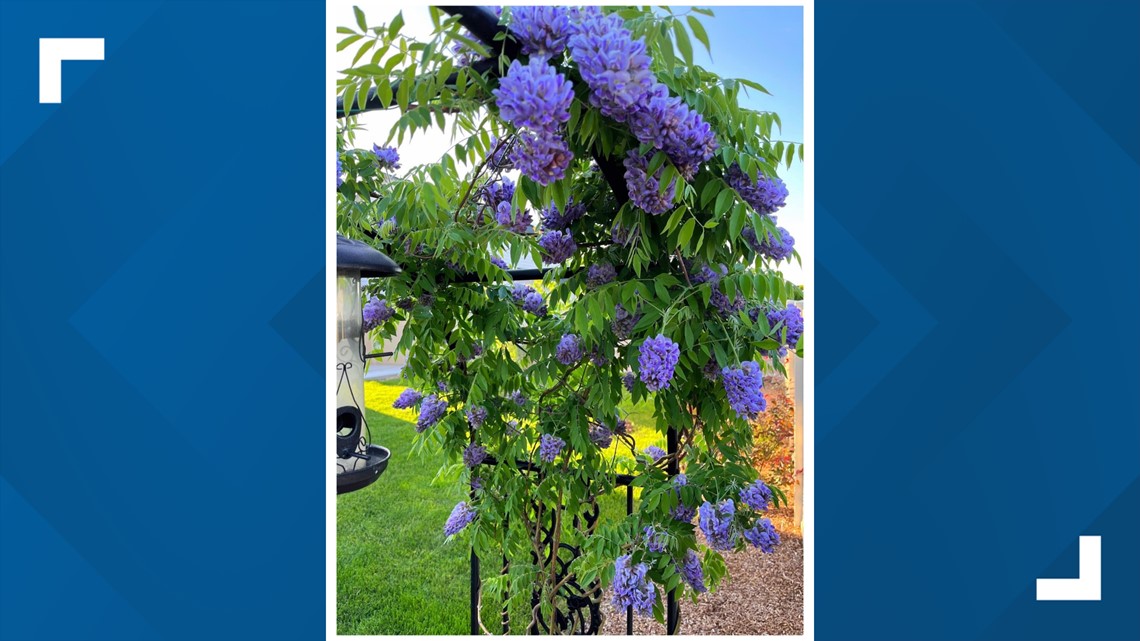 Gardening is more than just the plants. It is also about creating beauty, balance and interest. Donna Brunning shows a few pictures of what she has done, like this planter full of different petunias and other blooming plants: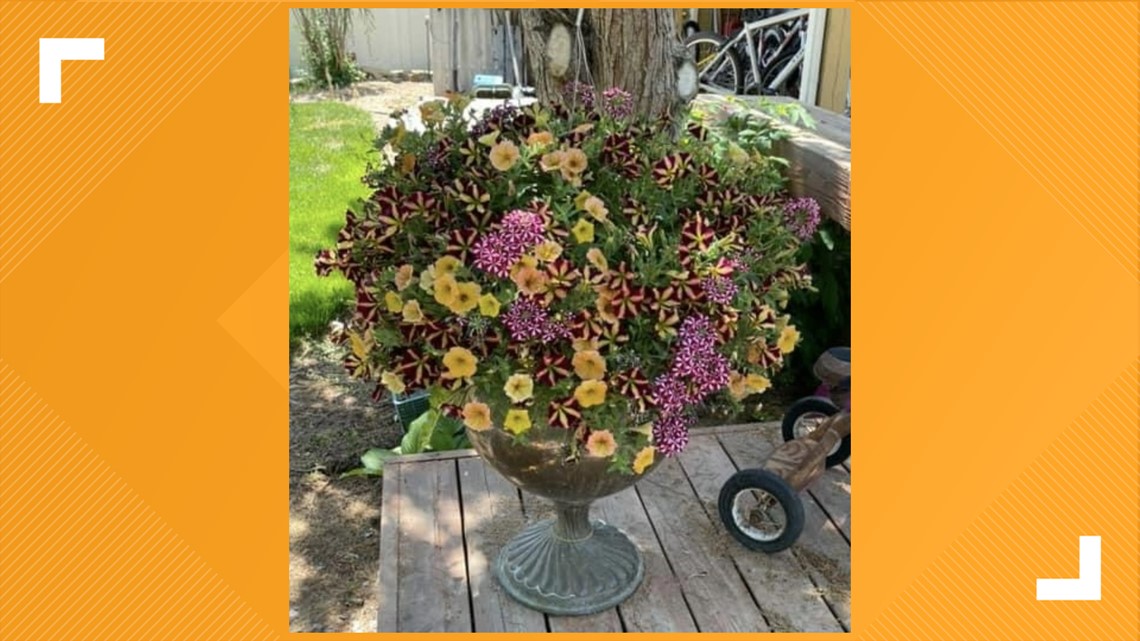 Donna also displayed this stunning red, white and blue container garden just in time for the upcoming Fourth of July holiday: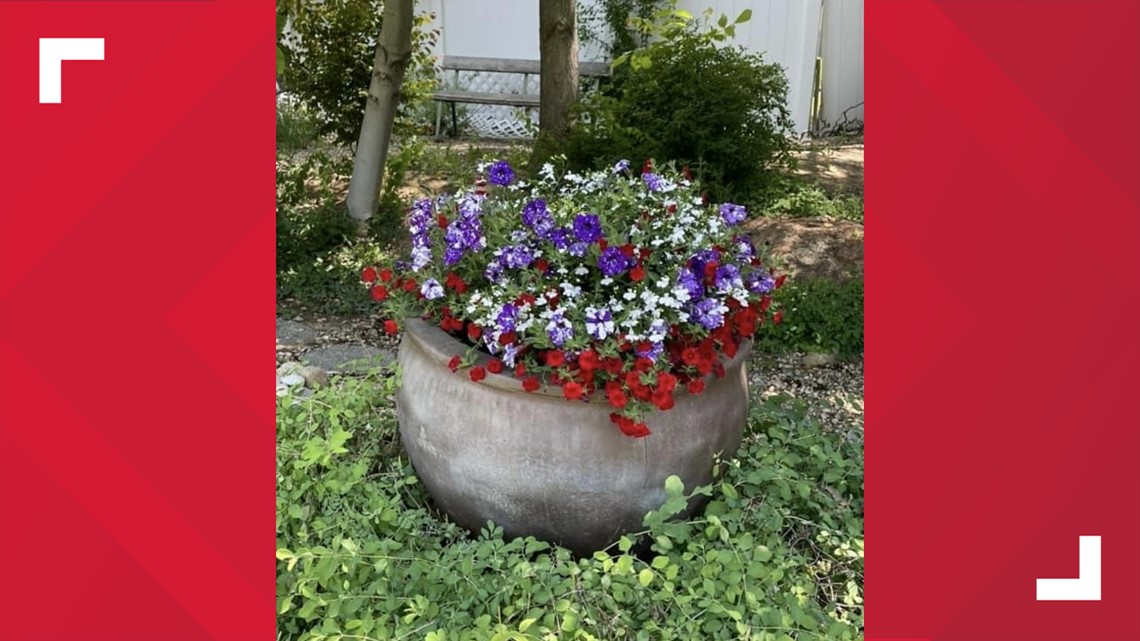 Unusual containers lend appeal and interest to the garden. Here, Donna filled a bathtub to overflowing with an assortment of blooming flowers and cascading greenery, along with a nearby barrel and wheel barrow full of blooming flowers: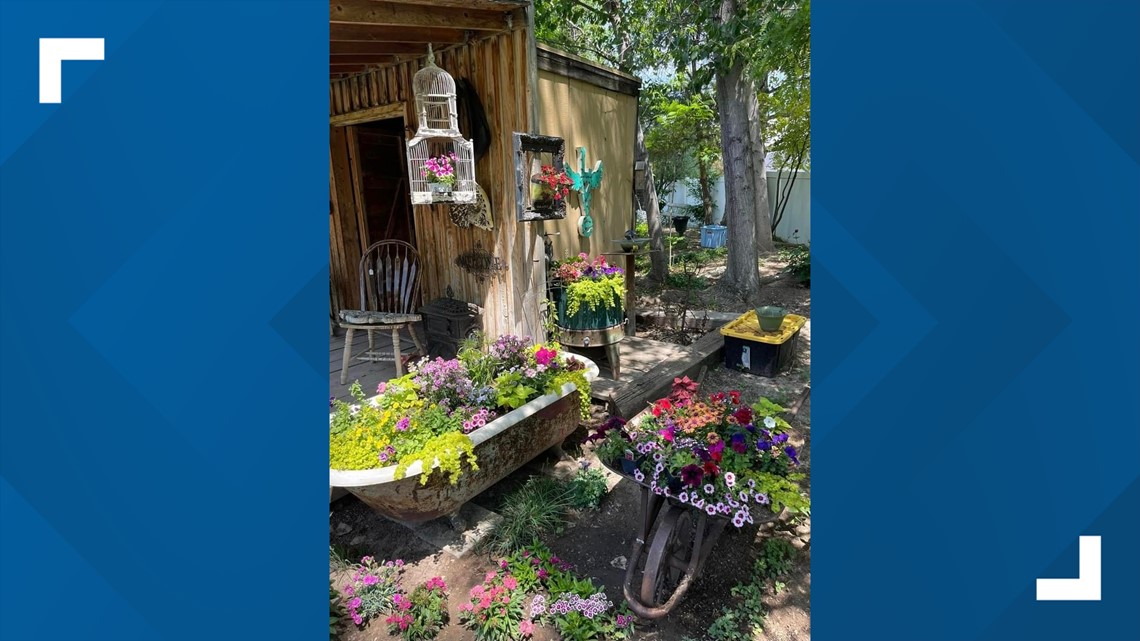 Finally, a simple old washtub is a stand-out container next to an old hand pump, creating a nostalgic scene. Thanks Donna for sharing your eye for creative beauty!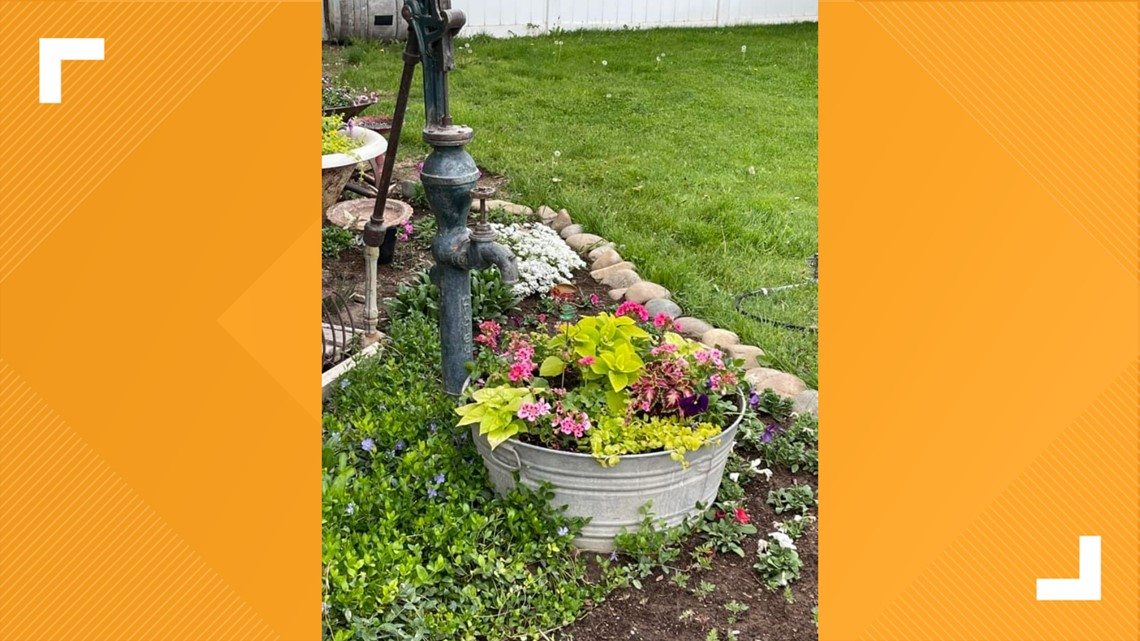 Gardens can also attract birds and essential pollinators like honeybees, and this western tiger swallowtail butterfly, captured by Margie Barnett: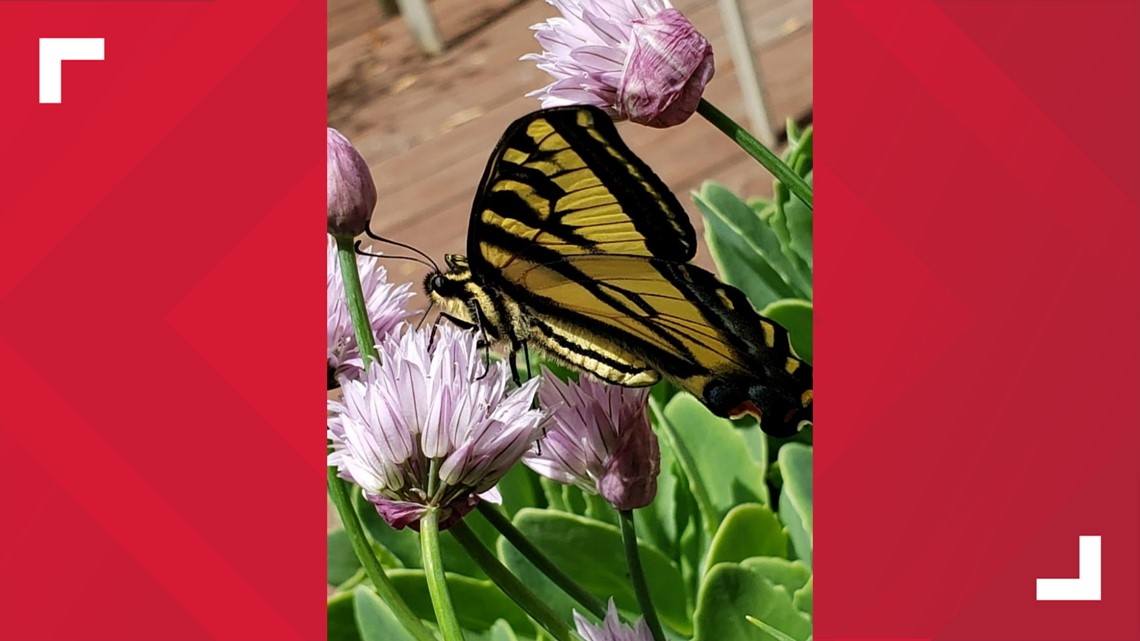 Then, there are roses, queens of the flower garden. Deena Bay shows us this trio of beauties, and said, "I have no idea what its real name is, but we call it 'Mrs. Smalley,'" named after the lady who used to live the the farmhouse they moved into – a fitting name and a nice tribute.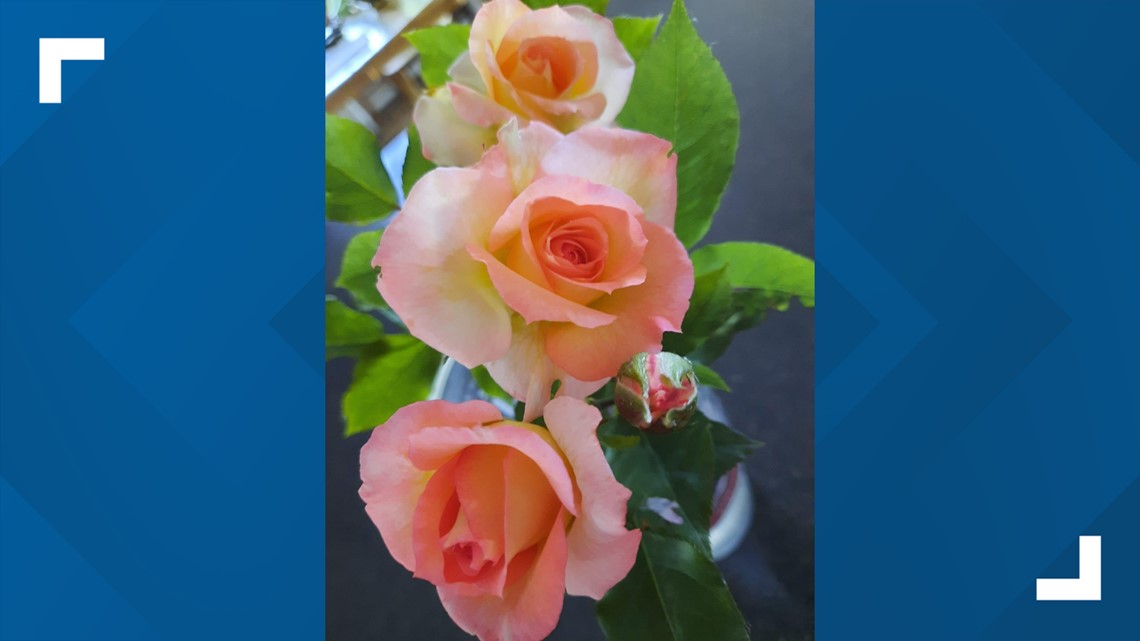 Shannon Wray shared this dainty, pink-edged white rose: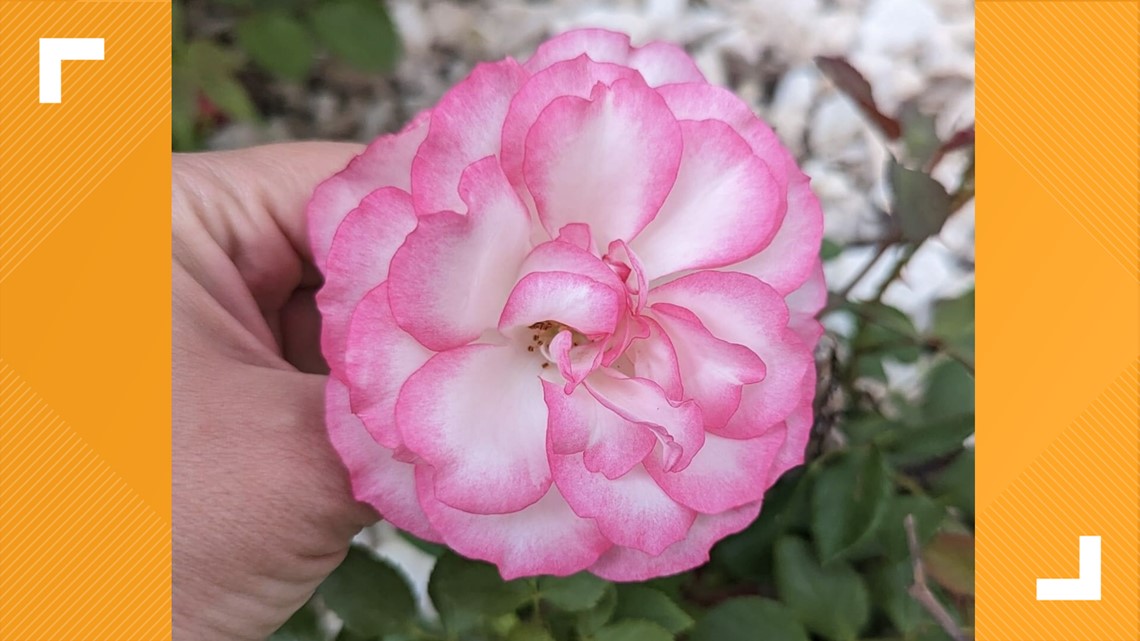 Shannon also snapped a picture of this delicate yellow and pink blushed tea rose: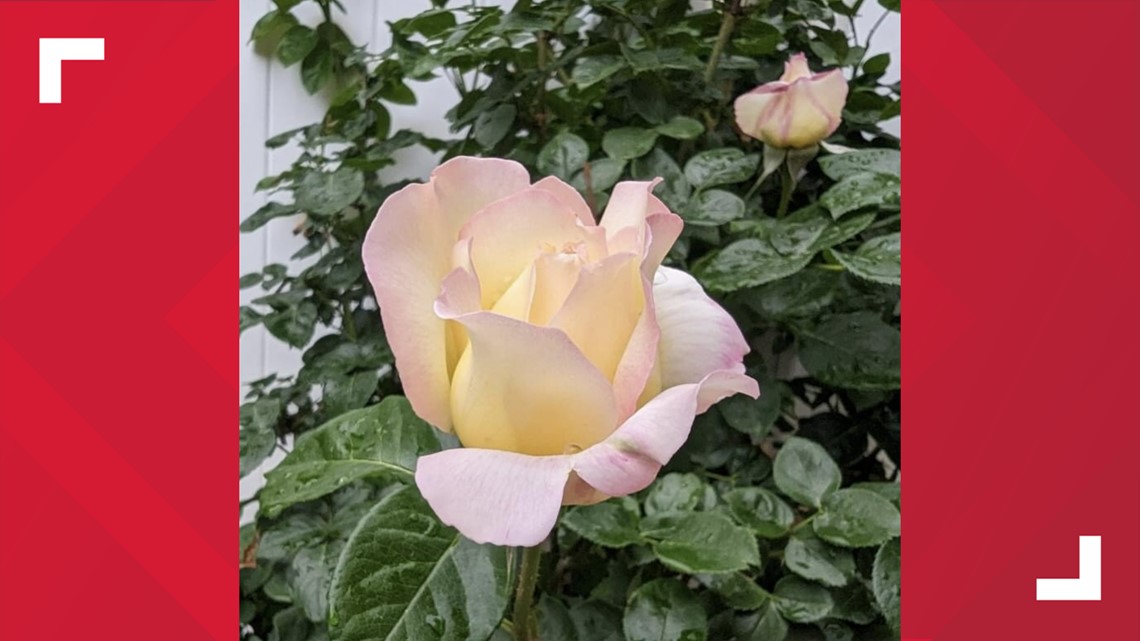 Finally, Mary Bukowski of Meridian found this pretty blossom on her 'blue girl' hybrid tea rose: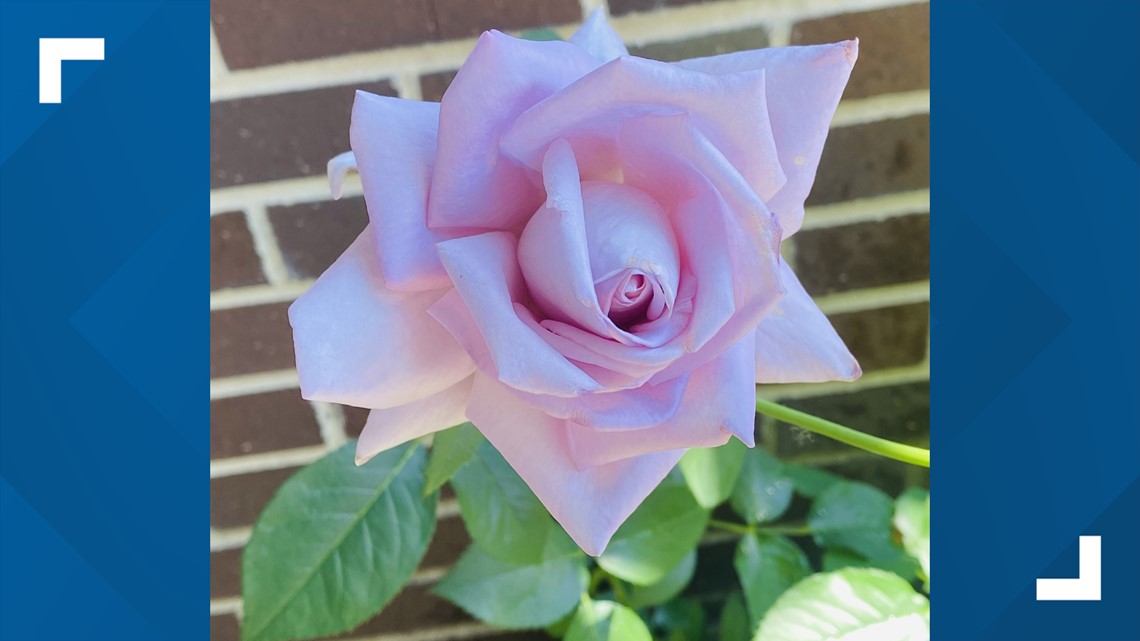 Mary also has a very small apartment patio, but has managed to create a spectacular garden full of a wide variety of green foliage and flowers, including a small vegetable container garden full of lettuce, peppers, tomatoes and squash. It just goes to show what you can do with a small space: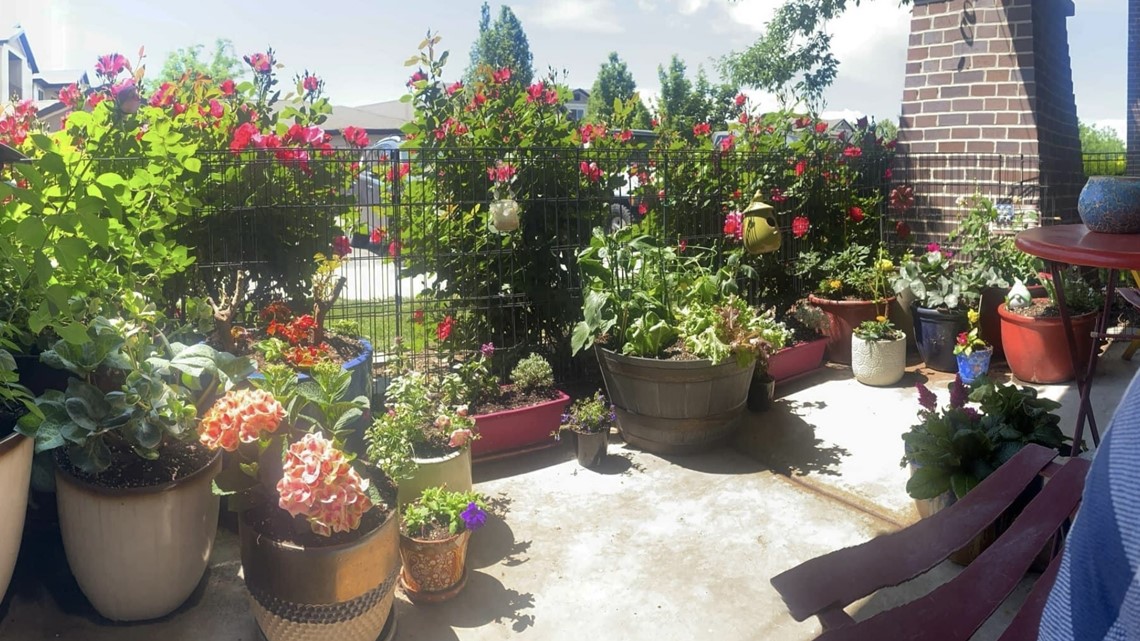 These are just a few of the hundreds of pictures posted by Idaho gardeners on the You Can Grow It Facebook group. I hope it inspired you with your gardening efforts, and Jim looks forward to seeing more of your garden pictures throughout the season.
If you are not one of the nearly 18,000 members of You Can Grow It on Facebook, it is easy to join. Just text the word 'grow' to 208-321-5614 and we will send you the link to join Idaho's biggest garden club.
Until then, remember, You Can Grow It!