NAMPA, Idaho — Are you looking for grow some fruit in your own back yard? KTVB Garden Master Jim Duthie has some tips on how to successfully do so.
According to the National Gardening Association, 35 percent of U.S. households grow produce in their home gardens - that's over 40 million households - and many of them also grow fruit from backyard fruit trees.
This week on You Can Grow It, Jim Duthie visits another local nursery as part of Idaho Horticulture Month to learn more about fruit trees and some great options for getting the most fruit out of a small back yard.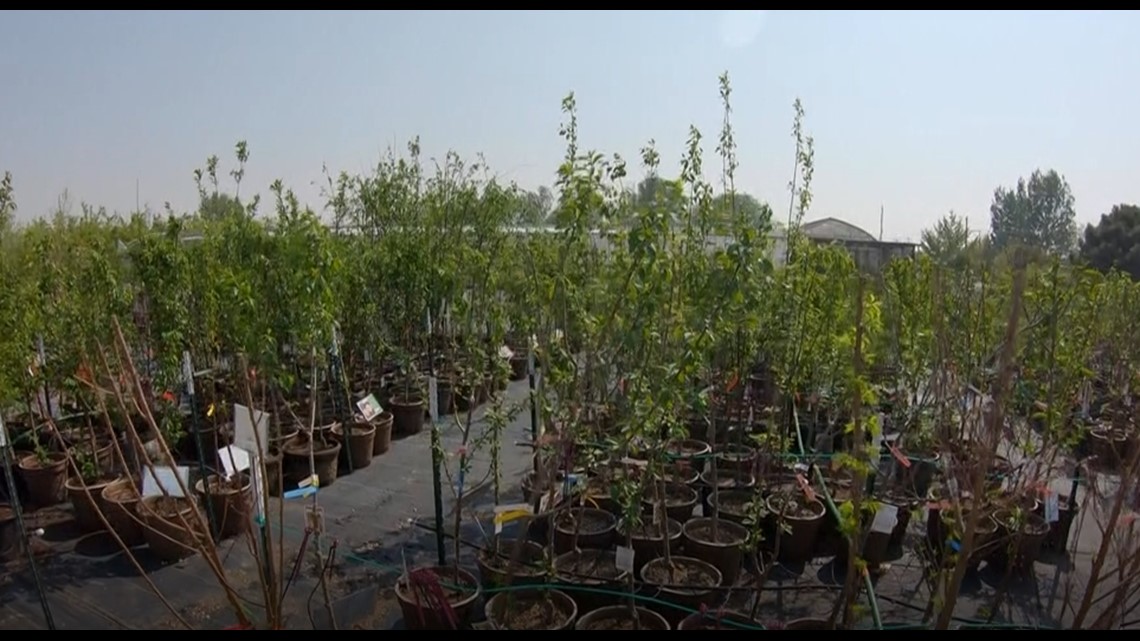 Owner Neal Adams said one of the first things to keep in mind when growing fruit at home is to control the size of the trees. This can either be done by pruning or by planting dwarf varieties.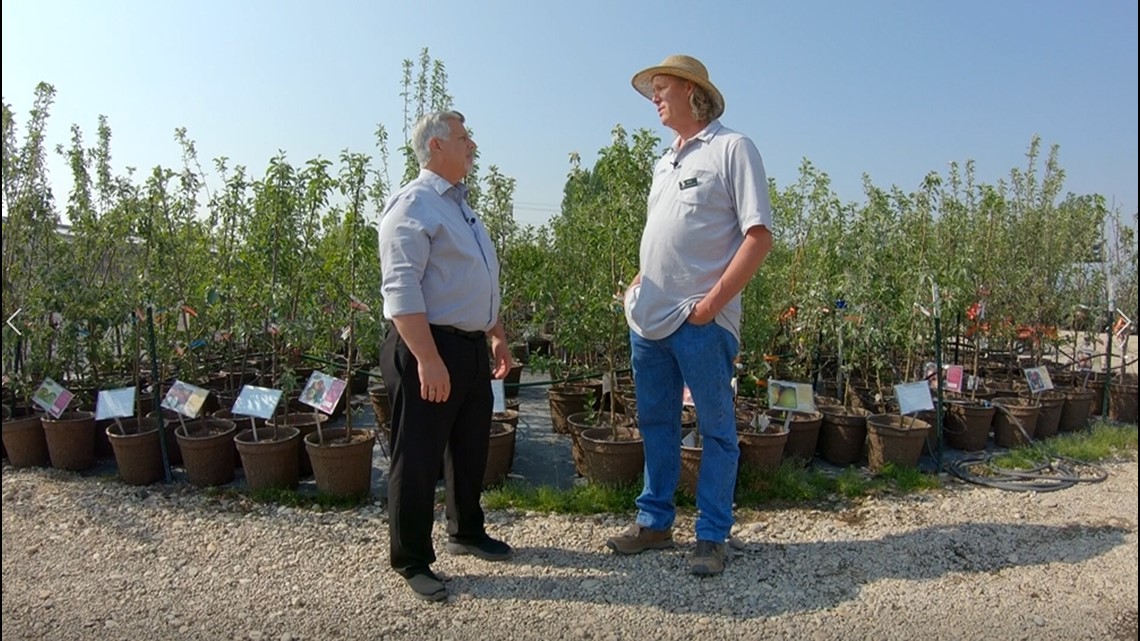 "Yes, keeping them small is key. Pruning…don't let your trees get too big. Trees like these are all semi-dwarf, but if you don't do any pruning, they'll get to 15 to 18 feet and just unmanageable," said Adams. "So, we recommend keeping them pruned down. So, you can reach to the top of the tree and get the fruit, for one thing. Yes."
Duthie recommends dwarf-sized trees for people with smaller back yards. Also, some trees are even grafted to produce multiple varieties of fruit on the same tree, ultimately saving planting space.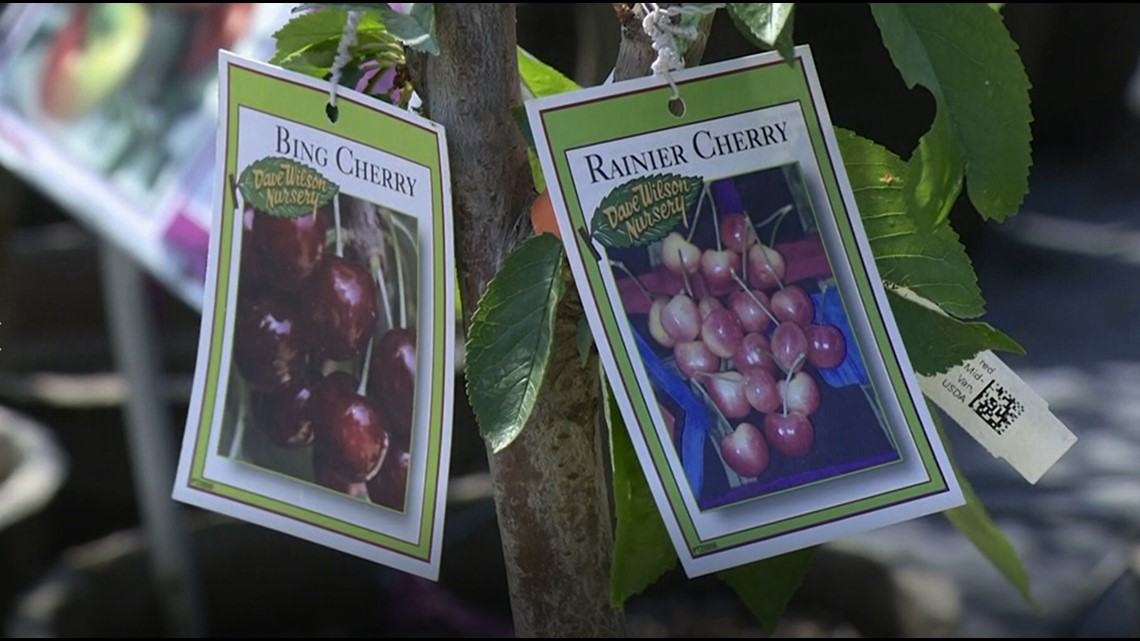 Duthie suggests cherry trees are always a good option for those with small gardens. There's a wide variety of different cherry trees; but Duthie favors the multi-graft cherry tree
"This tree's a little different...this isn't just a run-of-the-mill cherry tree," said Duthie. "This is a multi-graft cherry, so you have a Bing cherry branch, a Rainier cherry branch, and a Van cherry branch. So, you have all your pollinators on the same tree, and you can have three trees in the space of one. So, you don't need another tree to pollinate. This is going to self-pollinate itself. Yes, it's all taken care of."
"We train it vertically at first, and then top it out and grow the side branches and grow it out horizontally. The nice thing is it doesn't take up a lot of space. On this particular tree, we also have two varieties again, Bartlett pear, and Anjou pear. So again, good pollination and some variety," said Adams.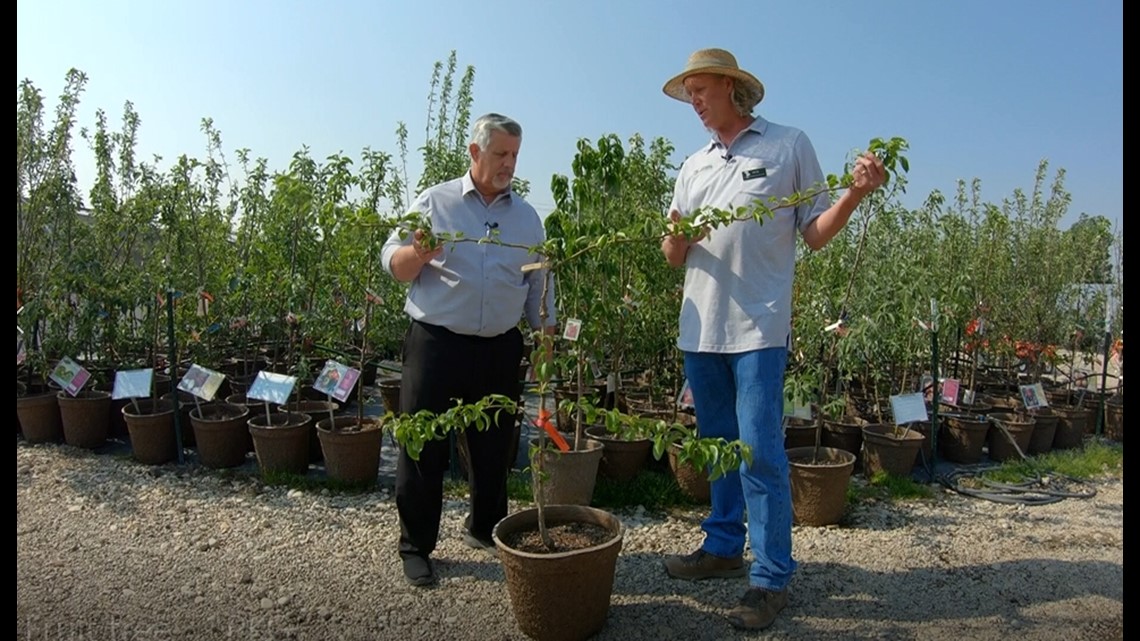 One of the advantages to the espalier method is the lack of room they occupy. Trees can then be placed up against a wall or a fence, where may also be kept a little warmer - extending the tree's life beyond season limitations.
The method works particularly well for late-ripening fruit trees, such as a pear or apple tree.
"This is a Macintosh apple, and this is kind of an example of, if you didn't want to pay the extra money to have an espalier done ahead of time, you could pick a tree out of the stock here, and actually take something like this, train two branches, take the branch you're holding and this branch, and then have a second layer, and we could even get a third layer up here," explained Adams.
"So, you keep the leader, as tall as you want it to be and just train off to the sides. Yes, just train out horizontally."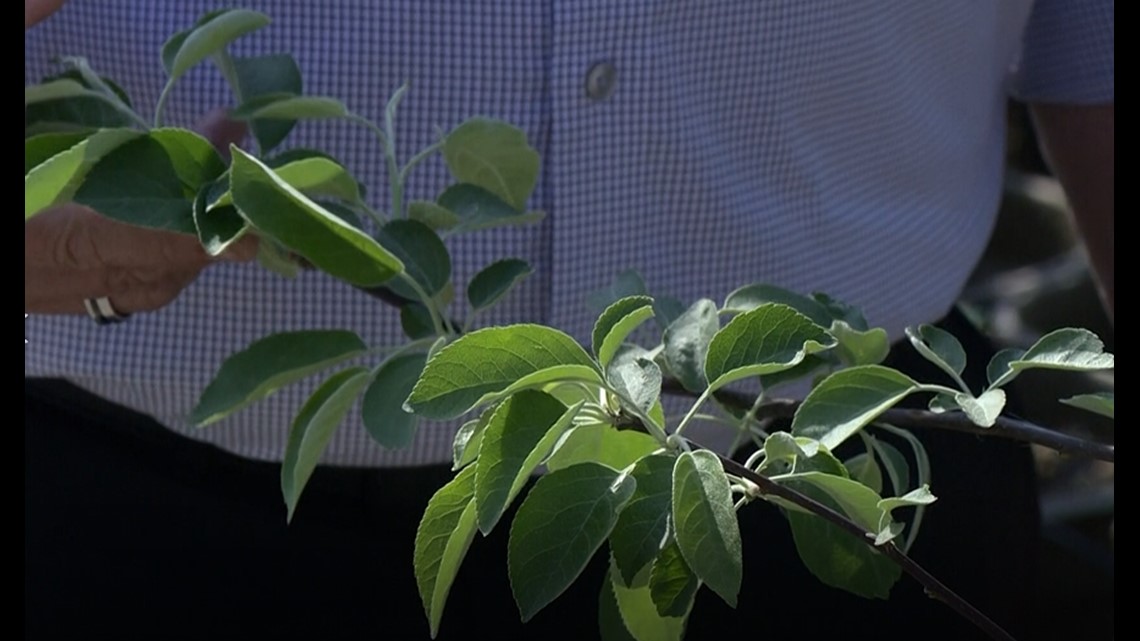 Espalier method is growing increasingly popular among both home fruit growers and commercial orchards, since it occupies less room, making harvesting easier. Nuts are also a good option for Idahoans. Almonds, walnuts and hazelnuts grow very well in Idaho's climate.
The method can even be used on non-fruit trees and shrubs in the landscape, like a beech tree, which provides a nice privacy screen. Or euonymus, either in a container or in the ground.
From peaches and pears to apricots, apples and nectarines, Idaho has a diverse culture of fruit growing, and you can grow them in your own back yard as well.
Watch more You Can Grow It: