BOISE, Idaho — Update: All but one lane of the section of Boise Avenue west of Broadway was open again as of 8:27 Friday morning. Previous story continues below.
Crews are working in the area of Broadway and Boise avenues southeast of downtown Boise to address a water main break that has led to flooding near the intersection.
Boise Police at 9:30 a.m. Thursday announced on Twitter that the situation has been causing significant traffic delays, and that people should avoid the area "while crews work to resolve the issue."
As of 12:28 p.m., one lane of southbound Broadway and one lane of northbound Broadway remained open. Boise Avenue remains closed west of Broadway and is expected to remain closed overnight.
Veolia Water Idaho reported at 3 p.m. that repairs were well underway and expected to be completed some time Thursday evening. The company reported at 12:30 p.m. that crews had excavated the water main and begun the work of removing the broken pipe, which they will replace. The pipe, made of cast iron, is 12 inches in diameter.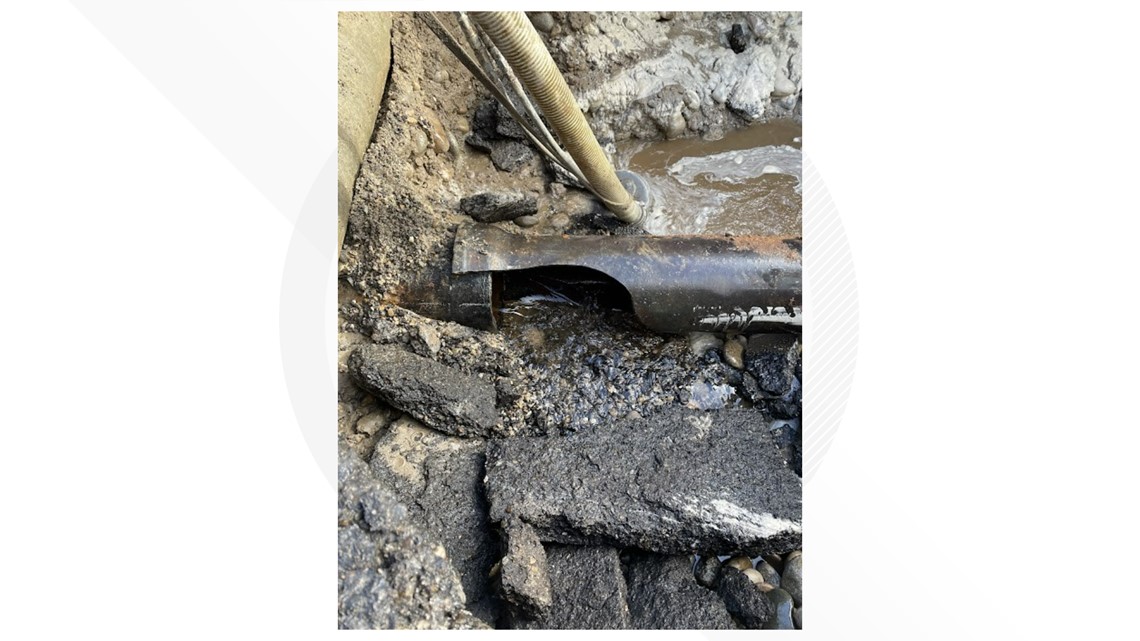 Veolia said customers in parts of southeast Boise may notice discoloration in their water due to the water main break. The company has been flushing lines in the area to fix that issue, and planned to check hydrants for discolored water into Thursday evening.
"This discoloration is a buildup of harmless sediment naturally occurring minerals in the pipe. Veolia is flushing our nearby water mains, pushing potentially discolored water out of the system to clear our pipes," the Veolia statement concluded.
This developing story will be updated as new information is confirmed.
See the latest news from around the Treasure Valley and the Gem State in our YouTube playlist: