Where former southern Idaho prep athletes are playing this winter
Dozens of former Idaho prep athletes are competing across the country at the collegiate level. Use our comprehensive list to find where they're now playing.


Dozens of southern Idaho and eastern Oregon athletes have gone on to play collegiately after their prep careers. We've compiled a list of those former prep stars playing in the 2020-2021 winter season.
This list includes athletes from KTVB's viewing area, which stretches from Baker City and Vale in eastern Oregon to Challis and Burley to the west.
Scroll down for a comprehensive list of where recent Treasure Valley student-athletes are now playing at.
If you notice an entire school is missing, it is because the school has not updated their 2020-2021 rosters.
If an athlete has transferred, or if we have missed an athlete, please email ktvbhss@ktvb.com.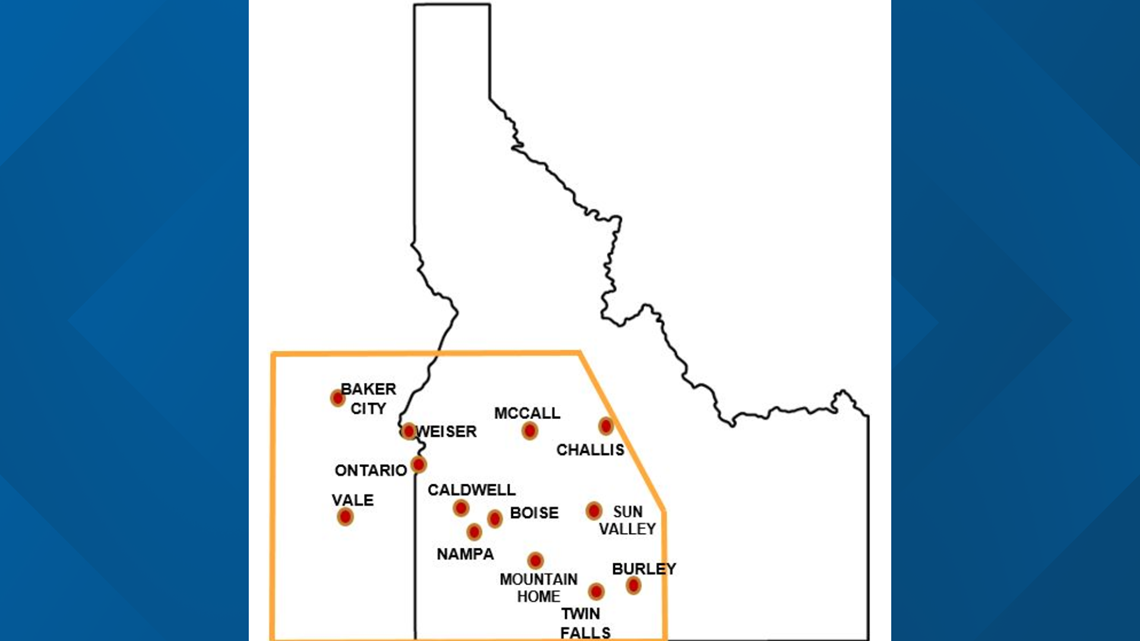 Southern Idaho athletes playing in college 2020-2021

Chapter two
:
ARKANSAS
UNIVERSITY OF ARKANSAS
UNIVERSITY OF CENTRAL ARKANSAS
Chapter three
:
CALIFORNIA
SANTA CLARA UNIVERSITY
VANGUARD UNIVERSITY
WESTMONT COLLEGE
THE MASTER'S COLLEGE
MENLO COLLEGE
POINT LOMA NAZARENE UNIVERSITY
Chapter four
:
COLORADO
COLORADO STATE UNIVERSITY
UNIVERSITY OF COLORADO - COLORADO SPRINGS
UNIVERSITY OF DENVER
COLORADO MESA UNIVERSITY
FORT LEWIS COLLEGE
Chapter five
:
HAWAII
UNIVERSITY OF HAWAII
Chapter six
:
ILLINOIS
EUREKA COLLEGE
WHEATON COLLEGE
Chapter seven
:
IOWA
EMMAUS BIBLE COLLEGE
Chapter eight
:
KANSAS
BAKER UNIVERSITY
BETHEL COLLEGE
Chapter nine
:
MINNESOTA
MINNESOTA STATE UNIVERSITY - MOOREHEAD
ST. CLOUD STATE UNIVERSITY
Chapter ten
:
MONTANA
MONTANA STATE UNIVERSITY
CARROLL COLLEGE
ROCKY MOUNTAIN COLLEGE
Chapter eleven
:
NEW YORK
WEST POINT
CORNELL UNIVERSITY
Chapter twelve
:
OKLAHOMA
UNIVERSITY OF OKLAHOMA
Chapter fifteen
:
WASHINGTON D.C.
GEORGETOWN UNIVERSITY
Chapter sixteen
:
WASHINGTON
EASTERN WASHINGTON UNIVERSITY
WALLA WALLA UNIVERSITY
WHATCOM COMMUNITY COLLEGE
NORTHWEST UNIVERSITY
Chapter seventeen
:
WISCONSIN
MOUNT MARY UNIVERSITY