TWIN FALLS, Idaho — For the third-consecutive year, "one of Idaho's most beloved places" will be illuminated in stunning colors. On Tuesday, Southern Idaho Tourism announced Shoshone Falls After Dark is returning April 27-30 and May 4-7.
The well-known event, put on by Southern Idaho Tourism, Idaho Central Credit Union, Idaho Power and the City of Twin Falls, has sold out each year. People come from across the county to view the falls lit up in color.
Last year, the lights were upgraded to LED models for improved color coverage and efficiency. The May 2022 Shoshone Falls After Dark also added more lights than previous years.
Once again, Southern Idaho Tourism plans to include additional lights, "so the park becomes part of the show." Shoshone Falls After Dark partnered with Twin Falls' Midnight Production Studios to bring lights and music to the beautiful site in 2023.
"A Southern Idaho waterfall of this caliber tucked away in the middle of high desert landscape is a bucket-list attraction," Southern Idaho Tourism Executive Director Rohrbach said. "Illuminating the natural beauty of the falls makes for an all-new experience at Shoshone Falls, one of Idaho's most iconic landmarks, with tourism being an important part of our region's economy."
Shoshone Falls stands 36 feet higher than Niagara Falls, at 212 feet tall. According to Tuesday's news release, the show will run on a loop for about 20 minutes, choreographed to music until roughly 10:30 p.m.
Once again, Rohrbach expects Shoshone Falls After Dark to sell out this spring. Pre-purchased and timed vehicle tickets are available on visitsouthidaho.com.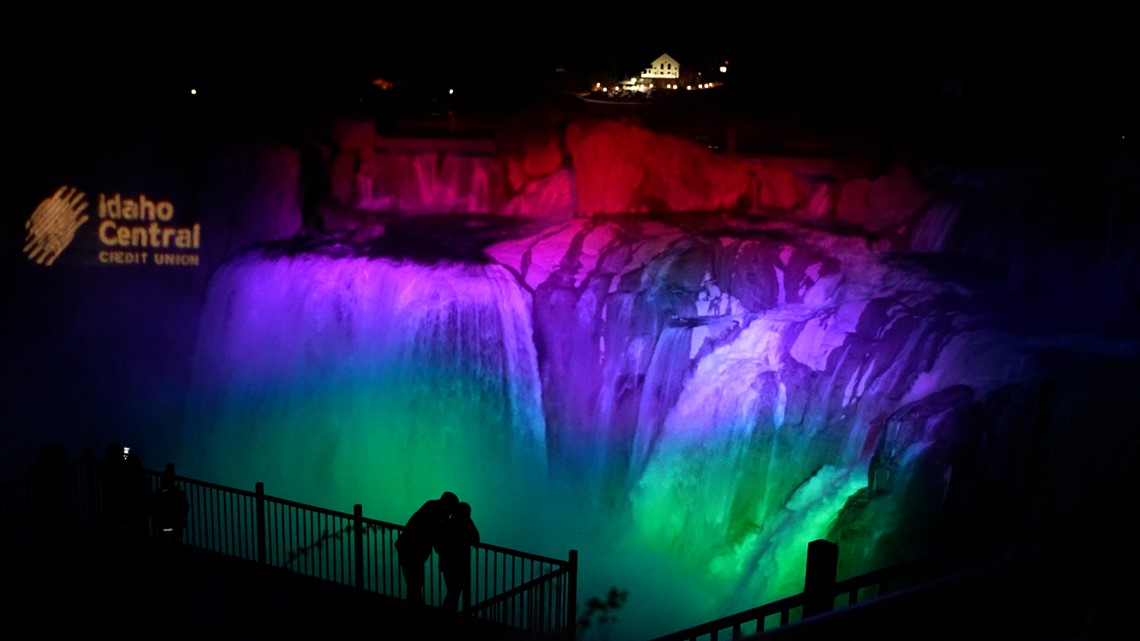 With the help of Idaho Central Credit Union, organizers hope to make Shoshone Falls After Dark an annual tradition, according to ICCU Chief Marketing Officer Michael Watson.
"Shoshone Falls is one of Idaho's most beloved places," Watson said. "Professionally illuminating the falls after hours is an opportunity we are thrilled to continue to be a part of."
For more information on this year's event, contact Southern Idaho Tourism via email at contact@visitsouthidaho.com.
See the latest news from around the Treasure Valley and the Gem State in our YouTube playlist: