IDAHO, USA — Night-owls in Idaho were treated to an auroral spectacle Monday night as the Northern Lights danced across the sky - proving once more that the Gem State is a diamond in the rough.
From Boundary County in Idaho's panhandle to the town of Rupert near the Utah border, lucky (and patient) Idahoans could see the mesmerizing illuminations late Monday evening into the early hours of Tuesday. The auroras put on a dramatic display of dynamic patterns, riveting rays, curtains of color and spellbinding spirals of light.
The stunning display of the aurora borealis was the result of a solar storm that produced an intense flare reaching the earth's magnetic field. This cosmic kismet then triggered a geomagnetic storm so strong that the subsequent aurora activity streaked as far south as Colorado - a rare phenomenon, as activity predominantly isolated to higher latitudes.
Fortunately, for those who hit the hay early, members of KTVB's Idaho Weather Watchers Facebook group shared a plethora of photographs of the hypnotic mid-September light show.
Aurora borealis over Idaho
The NOAA Space Weather Prediction Center classified the Sept. 18 and Sept. 19 activity as part of a G3 (strong) geomagnetic storm. Storm conditions reduced the classification to a G1 (minor) storm following peak activity Tuesday morning.
However, geomagnetic storms are expected to be more frequent in 2024 as the Solar Cycle reaches the peak of its 11-year "activity" cycle mid to late 2024.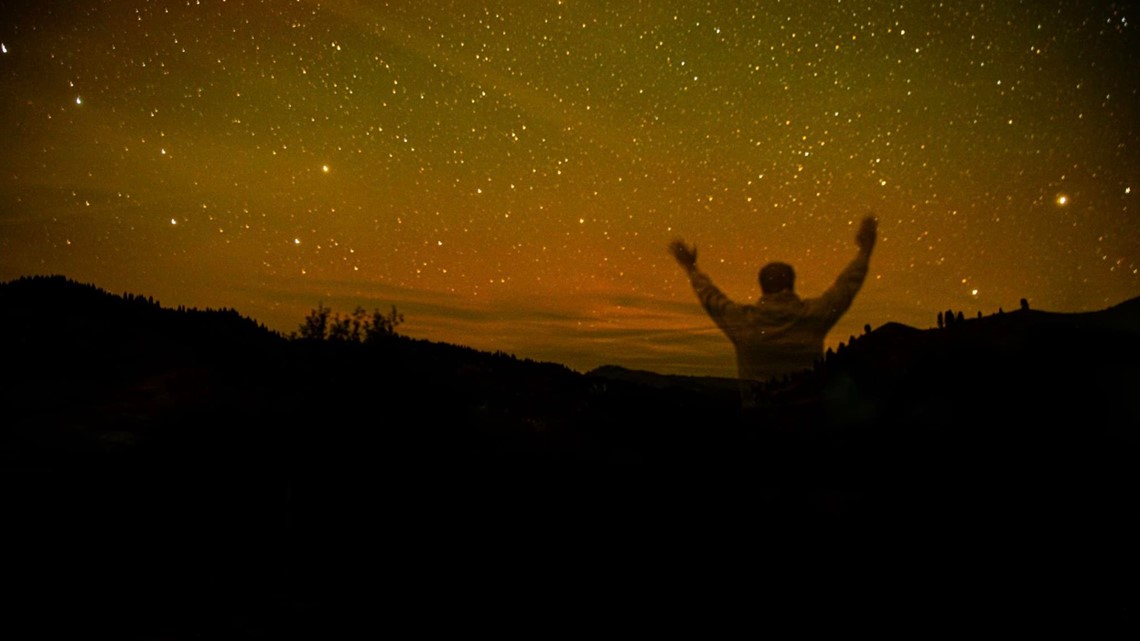 See the latest news from around the Treasure Valley and the Gem State in our YouTube playlist:
HERE ARE MORE WAYS TO GET NEWS FROM KTVB:
Download the KTVB News Mobile App
Apple iOS: Click here to download
Google Play: Click here to download
Stream Live for FREE on ROKU: Add the channel from the ROKU store or by searching 'KTVB'.
Stream Live for FREE on FIRE TV: Search 'KTVB' and click 'Get' to download.