BOISE, Idaho — When former Boise Police Det. Lance Anderson retired in 2005, it didn't mean he stopped working.
The unsolved murder of 65-year-old Joyce Casper in 1987 lingered in Anderson's mind, and he kept in contact with the lead detective on the murder investigation long after he left the department.
"I had 27 years in the violent crimes unit. No case had the same impact... This case stayed with me," Anderson said. "(It) was very difficult. She was a wonderful person who was highly respected. For something like this to happen to anybody is horrific."
On Sunday, current and retired Boise Police Detectives gathered at City Hall West with Casper's family to close a 36-year-long unsolved chapter.
Nearly every chair was filled with a police officer, a forensic scientist, members of Casper's family, the media and others who came to hear the story of the investigation from beginning to end -- and recognize those who spent years following up on leads, collecting DNA and interviewing family members.
Boise Police Department (BPD) Capt. Matt Jones told the crowd he was only 10 years old in 1987, but his father, Larry Jones, was working the day Casper was discovered.
"My sisters and I were riding in a car with my father... I remember he received a message on his pager, and he had a stop to find a phone... So often happens in a police family, we put our personal plans for the day on hold so dad could go to work," Jones said. "Little did we know, the work that began that day would last for 36 years."
Detectives lost sleep. They traveled to other states. They worked overtime. And they never let go of the thought that maybe -- just maybe -- one day, Casper's killer would have a name.
In 2023, it finally came.
Police announced on July 7 who they believed killed Casper that night so long ago -- Frank A. Rodriguez, a man who died by suicide in 2007.
October 1987
Casper's body was found on Oct. 13, 1987, inside her car at Day Drive and Robert Street -- just blocks from the business she owned, Casper's Vista Hallmark and Gift Shop on Vista Avenue.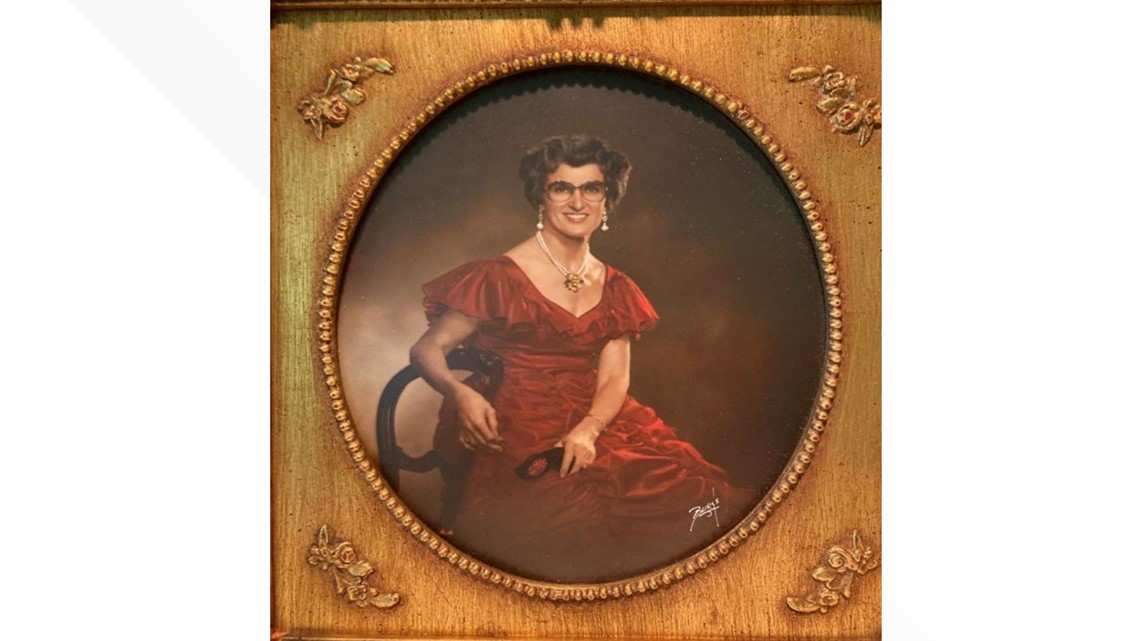 Anderson was one of the responding officers that day -- when his team arrived, they found Casper had been strangled and sexually assaulted. Police believed whoever killed her was lying in wait to attack when she got to her car, killed and assaulted her, drove her car two blocks down the road and left it by the railroad tracks.
"We found her purse had been emptied... A credit card was missing... No cameras in the area... And we couldn't find any witnesses," Anderson said.
Weeks before Casper's death, police learned she had reported a young man, possibly 17-25 years old with slick black hair tried to assault her at the store but ran off. Anderson believes this could have been the man who killed Casper as a form of retaliation.
Police found male semen at the scene, which was collected -- but technology at the time wasn't advanced enough to lead to any specific person. It almost seemed like a dead end. The suspect's DNA was also never listed in law enforcement's national database, CODIS, so that remained a dead end as well.
A long road
Casper's case was continually re-opened and passed along to other detectives, Boise Police never gave up. Technology continued to progress, and slowly but surely, investigators were able to cross more people off their list.
Over 145 suspects were investigated and cleared, BPD Det. Paul Jagosh told the crowd on Sunday. Det. Josiah Ransom, who was assigned the case at the time, continued to do follow-up with forensic labs and even drove across state lines to collect DNA swabs from people in genetic genealogy databases.
In 2017, police developed a profile from the DNA sample left at the scene using Parabon NanoLabs, a company that develops phenotyping services.
The DNA profile from Parabon showed the suspect was likely a young Latino man of Puerto Rican descent, with brown or hazel eyes and brown or black hair. This was helpful to investigators but did not lead to anyone specific.
In 2019, Jagosh was assigned to the Casper case after Ransom was promoted. Jagosh began working with DNA technology experts at Identifinders International to build a family tree based off the male DNA at the scene in order to narrow down their pool of possible suspects.
"I conducted hundreds of hundreds of searches of individuals who may or may not be in this family tree to see criminal histories if they're related, sending that off to genealogists and seeing how it's related... And came up with this," Jagosh said. He showed the crowd a photo of a family tree, with pen marks and writing covering the entire surface of the paper.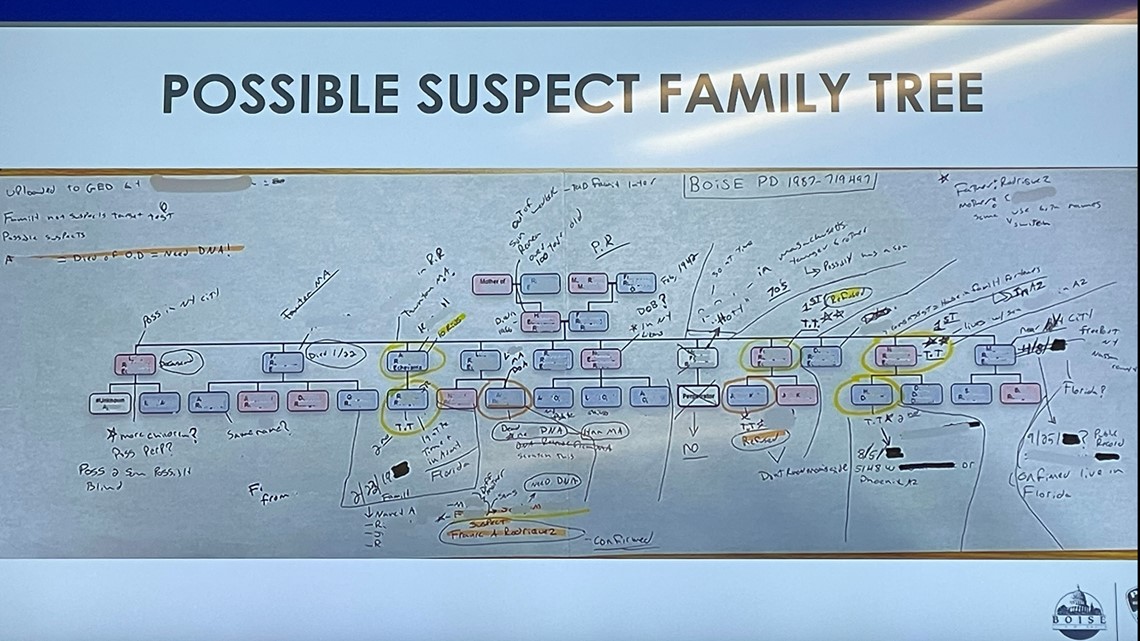 "I don't know if you've ever seen the movie 'A Beautiful Mind' but this is what my brain looks like doing an investigation," Jagosh said.
Jagosh began interviewing people within the family tree. Investigators spend a large amount of time deciding who to speak to, because they didn't know who the killer was, or if a relative would tell the killer investigators were close to closing in.
"I could be talking to the killer's son, his uncle and his parents. I don't know. That's how little information we had about this case," Jagosh said.
That's when Jagosh said investigators went into "emergency mode" -- one of the relatives in Massachusetts had died of a drug overdose, and police wanted their DNA to match to the DNA at the scene to determine some sort of potential relationship.
Massachusetts denied their warrant for a DNA sample. So Jagosh went another direction.
"I started working with the New York City Police Department cold case detectives and the Ontario County Sheriff's Office detectives, because I would have flown pretty much all over the country interviewing and trying to track down family databases," Jagosh said. "Family members were in in local databases, but not necessarily national ones that I would have access to."
Again, Jagosh went back to his family tree.
He searched social media sites, trying to find family members with no criminal history. Jagosh tracked down two women who mentioned having a brother with many children from multiple marriages -- but he didn't match the timeline police had come up with for Casper's death. This man was in the military at the time, was very successful and was likely not the person investigators were looking for.
He did mention to police that he had a half-brother in Idaho.
Investigators located his children and his former wife, who had moved to California. His sons were unhoused in Los Angeles, Jagosh said, so it was quite an undertaking tracking them down. But one day, Jagosh and his team finally got the sample they needed.
"We're in a Starbucks. I've got an N95 mask on, blue rubber gloves, a giant Q-tip and I'm getting a mouth swab from someone," he told the crowd.
Jagosh sent these samples to Identifinders, who confirmed those samples were those of the children of the killer. Just to be sure, Jagosh said, the samples were also sent to the Idaho State Police Forensic Lab.
Investigators had their match.
Frank Rodriguez
Frank Rodriguez was born in 1970, making him around 17 years old at the time police say he murdered Casper.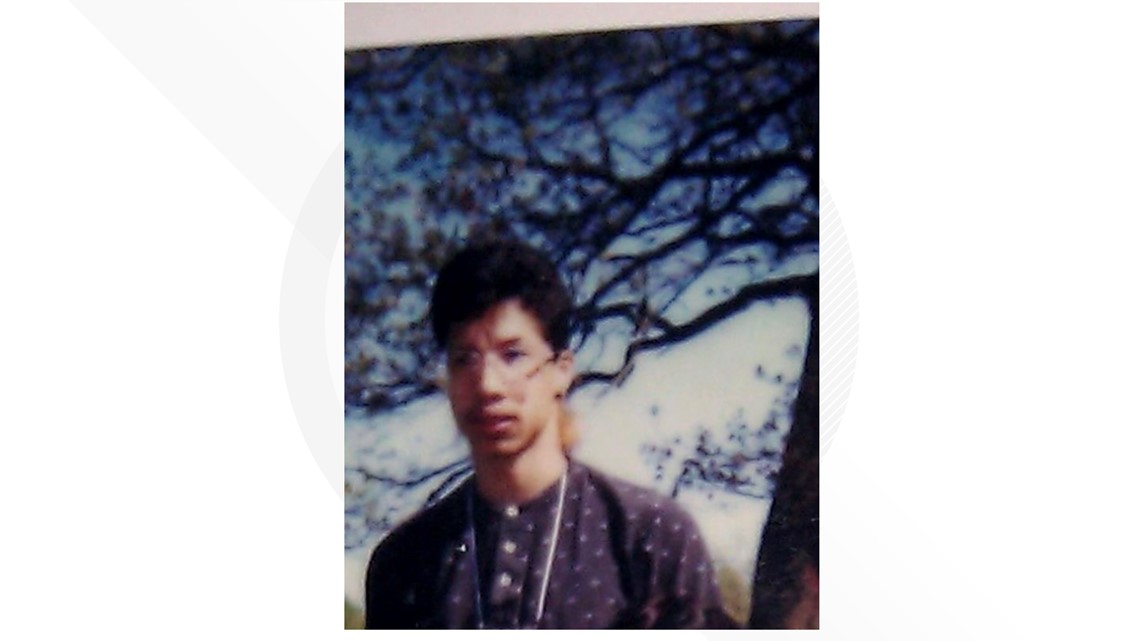 Based on what Jagosh knows about criminal profiling, he said Rodriguez fits the mold.
He lived in the area at the time, and it's possible he was the one that assaulted Casper weeks before her death and was coming back to retaliate, Jagosh said.
"Looking again at the crime scene, looking at the details of the crime, and then just what I know about the perpetrator -- speaking with his family and his personality, it's really struggle to think this was a one and only event for him. There is a considerable effort, looking out to see if there's any other victims of his," Jagosh said. There is no known connection between Casper and Rodriguez.
When detectives spoke with Rodriguez's family, they were cooperative, Jagosh told the media.
"This felt like a death notification. Telling the mother what their child did... Was brutal. The family is horrified and they're very sad," Jagosh said. "They have a lot of empathy for the Casper family."
Police are working with other states as well as investigators in Caldwell, where Rodriguez lived at the end of his life, to take a second look at their cold cases to see if he was involved in any other crimes.
To Anderson, the day Rodriguez was identified was "a relief."
He told the media he knew the day would come -- as did other detectives. Some said they just had a "gut feeling" the case would be solved.
"You have to have a positive mindset," Anderson said. "Without that, things get dropped."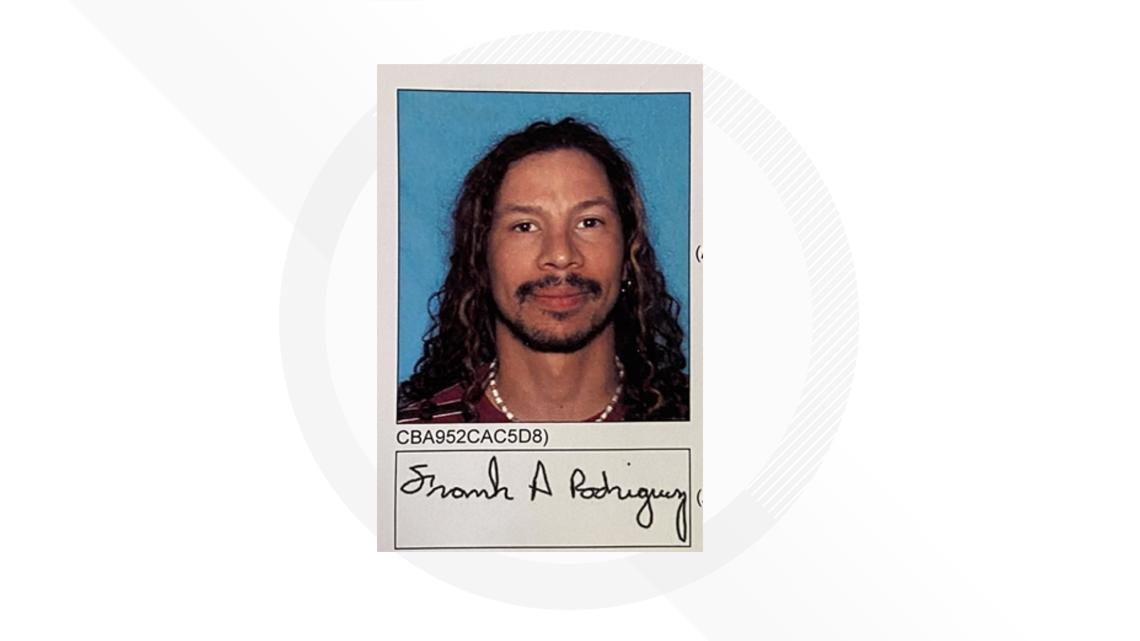 Casper's children speak out
Roberta Casper-Watson, Pauline Casper and Chuck Casper all arrived on Sunday to the Boise Police Department. They don't live in Idaho anymore, but they made the trip -- for their mother.
Roberta Casper-Watson said her mother was "vivacious."
"My high school classmates were as upset with her death as I was. A lot of them went to South Junior High and would come to the store, back when it was a drugstore and had soda fountain. They would come for lunch," she said. "Mom would fuss over them! Many, many of them -- still when I go to reunions -- that's what they want to talk about is how much they miss my mom. She was just really generous of spirit."
None of Joyce Casper's children thought the day when her murder would be solved would ever come -- but now that it's here, they find "great relief in knowing" they said.
Chuck Casper said his family is grateful for the work of the Boise Police Department, for never letting go and "for always keeping the faith."
"What I would say to others is to remember there are other people working on the case who who feel very deeply about it and are committed to seeing it through," he told the media on Sunday.
Detectives honored for their work
Boise Police Chief Ron Winegar recognized the officers who spent their years pouring their heart into the Casper case. From retired detectives to current detectives to lab personnel, all stood up and were applauded for the effort they have given in order to bring the case to a close.
Each were handed a certificate commemorating the accomplishment of closing a long unsolved case.
"We have an obligation to the person who is deceased, to find out when, why, how, who. That's what detectives do. That's what lab personnel do. That's what investigators of every shape and size and departments do -- because it's important," Winegar said. "I am grateful to those who worked so hard to bring this case to closure and who continue to work to bring justice and knowledge and information to family members of those who have been killed, regardless of the circumstances in our community."
Initial detectives on the case who were honored Sunday:
Larry Jones
Jim Tibbs
Lance Anderson
JR Martin
Kurt Mcallister
Tony Wallace
Bob Mack
Mark Ayotte
Dick Miller
Chip Morgan
Greg Morgan
Dave Smith
"To the Casper family, to my father and to all the retired members of BPD whose shoulders we now stand on..." Capt. Matt Jones said, "We solved it."
Anyone with information regarding Frank Rodriguez is encouraged to call Boise Police Department dispatch at 208-377-6790 or 208-570-6000.
See the latest news from around the Treasure Valley and the Gem State in our YouTube playlist: