EAGLE, Idaho — After a lengthy discussion, the City of Eagle's Planning & Zoning Commission voted against an application to annex Avimor into Eagle during Monday's special meeting.
Avimor is nestled in the foothills north of Eagle in an unincorporated area that includes parts of Ada, Boise and Gem counties. Currently, the City of Eagle is about 20,000 acres. Annexing 18,000 acres of the development would almost double the city's size.
Some commissioners, like Derek Smith, said they aren't against annexation altogether, just that they believe now is not the time.
"I think we should wait a bit further," he said.
As part of their decision, P&Z said they want further clarification of financial documents and Avimor's economic impact.
Monday's meeting was a continuation of a previous P&Z meeting earlier this month. For the first 2 1/2 hours, community members shared their thoughts about annexation.
The majority of speakers were against annexing Avimor. Some people believe the development would strain services, resources and Eagle taxpayers.
"This doesn't bring any benefits to Eagle," one community member said. "It brings higher taxes and more traffic."
Developers say about 800 homes are already built, but construction won't finish until about 2060.
Annexing Avimor would add nearly 9,000 homes to the Eagle and 860,000 square feet of commercial space. Developers say about 50% of the land will be protected as natural, open space.
"Eagle is the entity being wooed by open space. Avimor is the entity that wants our services [and] money for their community," another community member said.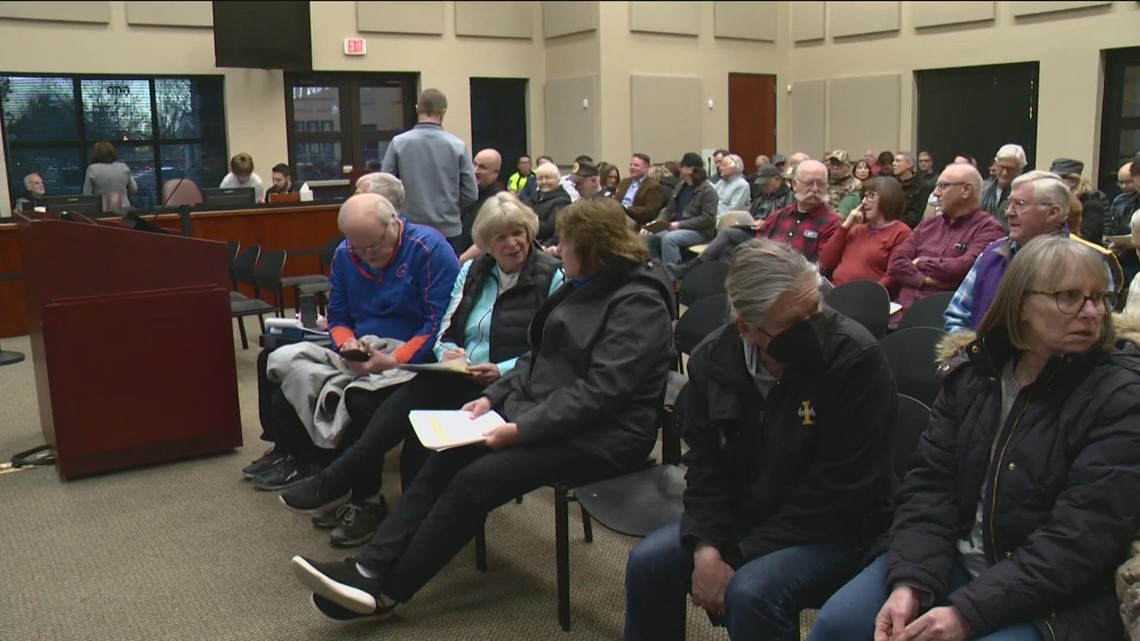 Avimor was first proposed in the early 2000s. An analysis shows that if annexed into Eagle, Avimor would bring upwards of 21,000 new people into the town over the next 30 years – a 64% increase in population.
Avimor's lawyer, Deborah Nelson, spent the latter half of the meeting addressing commissioners' questions and criticism brought up during the public testimony.
"The city would get a say in how the foothills are developed and protected rather than leaving it to Gem County, Ada County, etc.," Nelson said.
Several community members who testified in favor of annexing Avimor shared similar sentiments.
"It seems beneficial to Eagle, to the residents of Eagle, and to the City of Eagle to have direct influence over what that development will look like," someone said.
Before making their recommendation, commissioner Diane McLaughlin said they cannot ignore residents' concerns and believes those concerns are "something we have to honor."
Regardless of P&Z's recommendation, City Council has the final say about annexing Avimor.
See the latest news from around the Treasure Valley and the Gem State in our YouTube playlist: