BOISE, Idaho — Two of the historic homes moved to make way for St. Luke's Health System's expansion did not find a forever home.
Last summer, eight homes were moved from St. Luke's property on downtown Boise's eastern edge in hopes of finding a new lease on life. Two were saved by the hospital system, and six were purchased by Boise-based company Reclaimed Structures, in the hopes of finding new owners to refurbish them for future homebuyers, according to a report from the Idaho Press.
Despite Reclaimed Structures owner Kerry Calverley's best efforts, two of the six houses her company purchased were too difficult to find buyers for because of the high cost of moving the homes and making them suitable for living. They were demolished at the end of October.
"The couple of people who had an interest in those houses, they did some of their own investigation and looking at them, and realized that they were so decrepit and were in such poor shape that they didn't have the ability," Calverley said. "When you have to spend $50,000 to move a house, it gets to the point where it would cause them to lose money, and no one is willing to do that."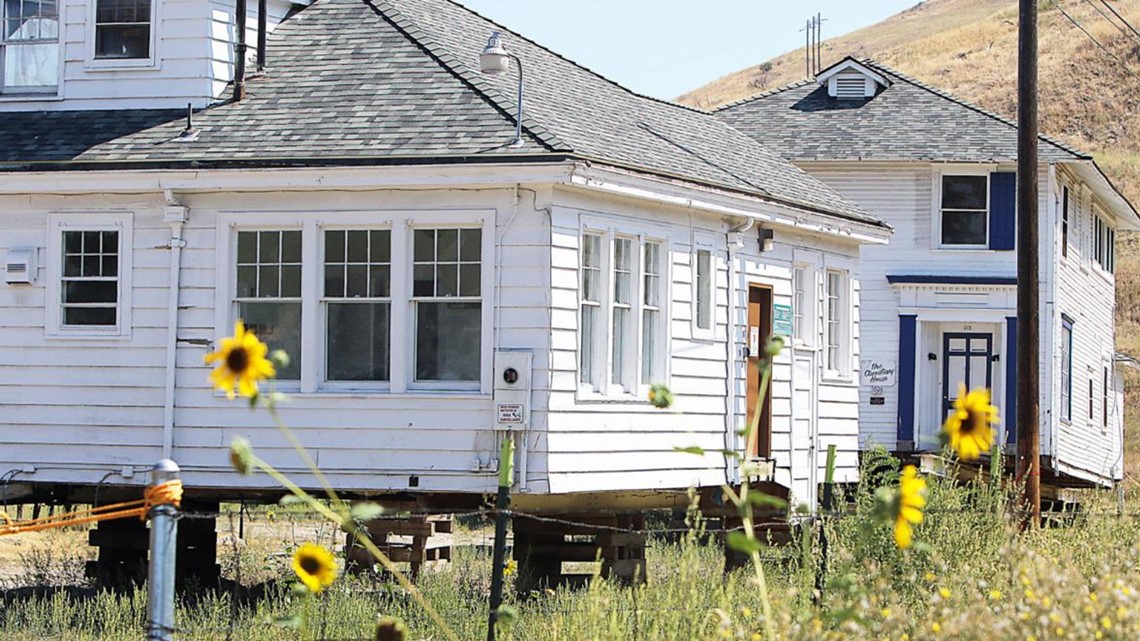 One of the six houses was moved almost immediately to the Boise Bench, where it is in the process of getting installed onto its permanent foundation, but the other five waited for new owners on blocks in a field off of Warm Springs Avenue. Three of them have already been claimed, but the two homes no one was willing to refurbish were destroyed.
Calverley said one of the homes was only 600 square feet and was broken up into two different apartments with no stairs connecting the floors, so anyone who purchased it would have to sacrifice even more space by building a staircase if they wanted to use it as a single-family home.
"A lot of people when they look at that think they can make it as an income property, but it's hard to find a lot where somebody is going to buy it and take it on as income property versus their own," she said. "It was not a good fit for anyone that looked at it."
These homes have been owned by St. Luke's for years and used for a variety of purposes, including one home that was outfitted to be a preschool. When the hospital system first began plans for its multiyear expansion to include a new hospital tower, these homes were decided to be either demolished or moved to make way for additional buildings to support the growing campus.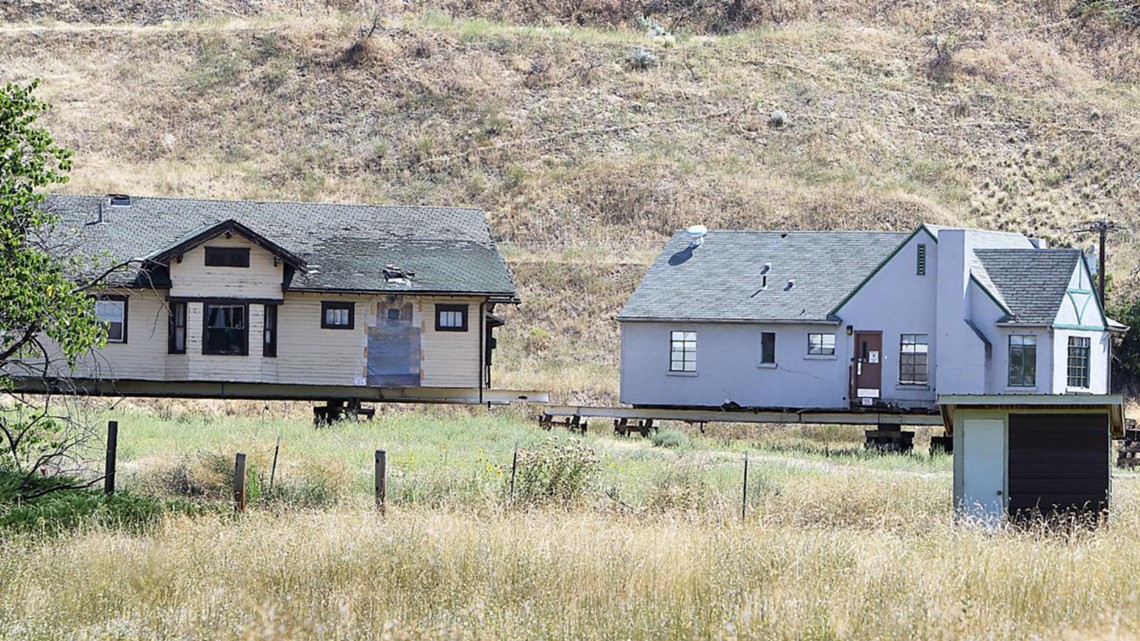 St. Luke's had only planned to save the houses listed on the National Register of Historic Places. But after hearing from historic preservation organizations and community members, the hospital decided to collaborate with Reclaimed Structures to save more.
Moving each home with Nampa-based Western States Home Movers cost Reclaimed Structures between $40,000 and $50,000 each time. Once a permanent lot was identified, Reclaimed Structures would pay another fee to relocate the house. Finding affordable land in the East End, one of Boise's most expensive neighborhoods, proved to be a challenge.
Paula Benson, executive board president of Preservation Idaho, was disappointed to see the houses go, but she applauded Calverley's work.
"I think in this case, while we really hate to see demolition, it did seem like this was the only scenario that was going to work out," Benson said. "It's hard on a house when you move them, so moving them twice makes it that much more difficult."
When the houses were demolished, Calverley said they picked a demolition company that salvaged as much as possible so pieces of the homes could be used again instead of the entire building going to the landfill.
"We had no choice," she said. "It just was what it was."