BOISE, Idaho — Did you know that nearly 1/3 of our food supply is a direct result of pollination by bees and other insects, even birds? Not just fruits and vegetables, but other crops life alfalfa and hay four our meat and dairy industry depends on them.
On this edition of You Can Grow It, KTVB Garden Master Jim Duthie reminds us that providing a habitat for pollinators benefits all of us, and he shows us a few plants that you can add to your garden to help attract them. Pollinators are an essential part of any garden success, from bees to ants and butterflies, even moths are great pollinators.
Jared Arp at North End Organic Nursery knows his plants, and he recognizes the importance of pollinators for our farms, orchards and gardens.
"Well, pollinators for the garden are essential for fruit production, and just creating a nice, healthy and diverse ecosystem in your own yard and in the greater valley," Arp said.
It is not just insects that pollinate our fruit and vegetable blossoms.
"Well, a lot of them, what you'll mostly see are honeybees, but then being a non-native, they are everywhere, but you've got flies, wasps – hummingbirds are big ones – basically anything that will collect nectar or pollen from one flower to the next is a pollinator," Arp said.
Almost all flowering plants will draw pollinators, but native Idaho pollinators are especially attracted to native Idaho plants.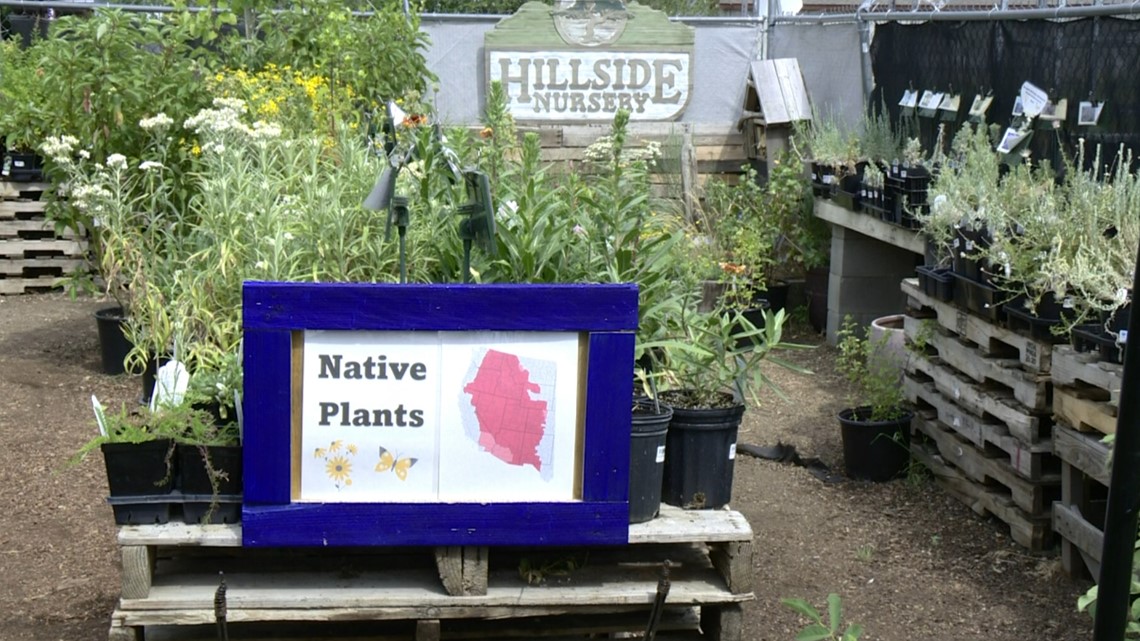 Arp showed Duthie some examples of native plants that grow very well in our area, because they are drought tolerant and used to our climate:
"A lot of these, like you said, grow around here. A couple of my favorites are in the genus phacelia, this purple one right here. You can see that there are tons of bees all over it. Little tiny mason bees and miner bees, commonly known as bee's friend. Very drought tolerant. Beautiful flowers, long-blooming," Arp said. "Another one of my favorites is gaillardia. You'll see a lot of native bees attracted to that. It's long-blooming. You'll also see the honeybees go to it. Like I said, it's very drought tolerant."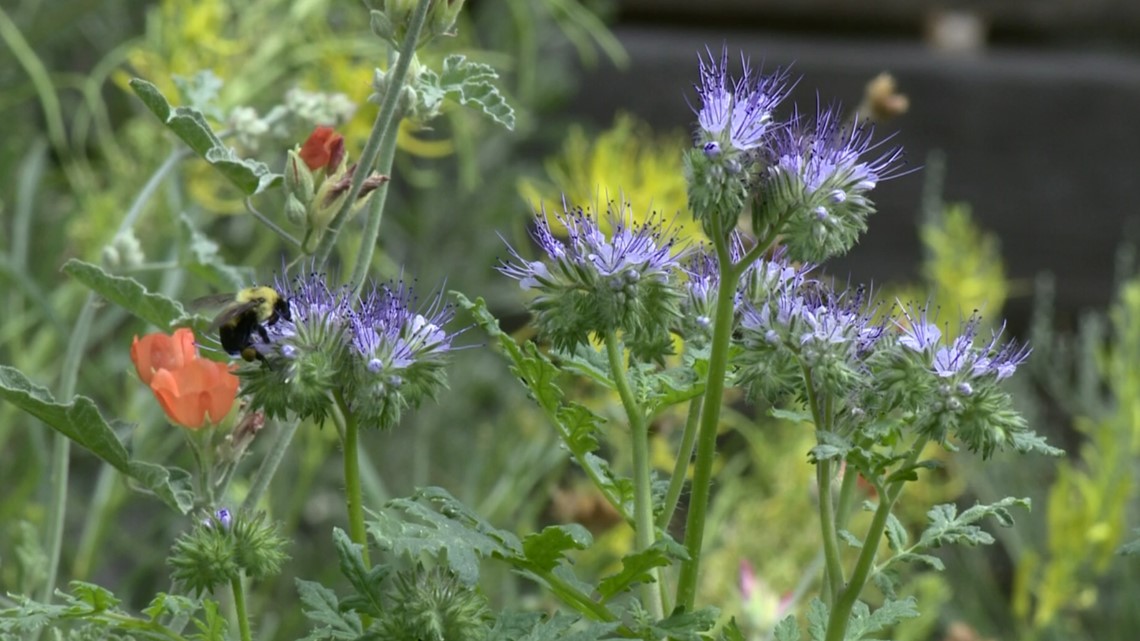 "This is Pearly Everlasting, very drought tolerant. What I like about it most is that it brings in some of the unusual pollinators here – flies, beetles, wasps and it's relatively long-blooming, as well," Arp continued.
It is called Pearly Everlasting because the clusters of little flowers resemble pearls on a string. Not only do they attract pollinators, but they make great cut flowers for bouquets and dried arrangements.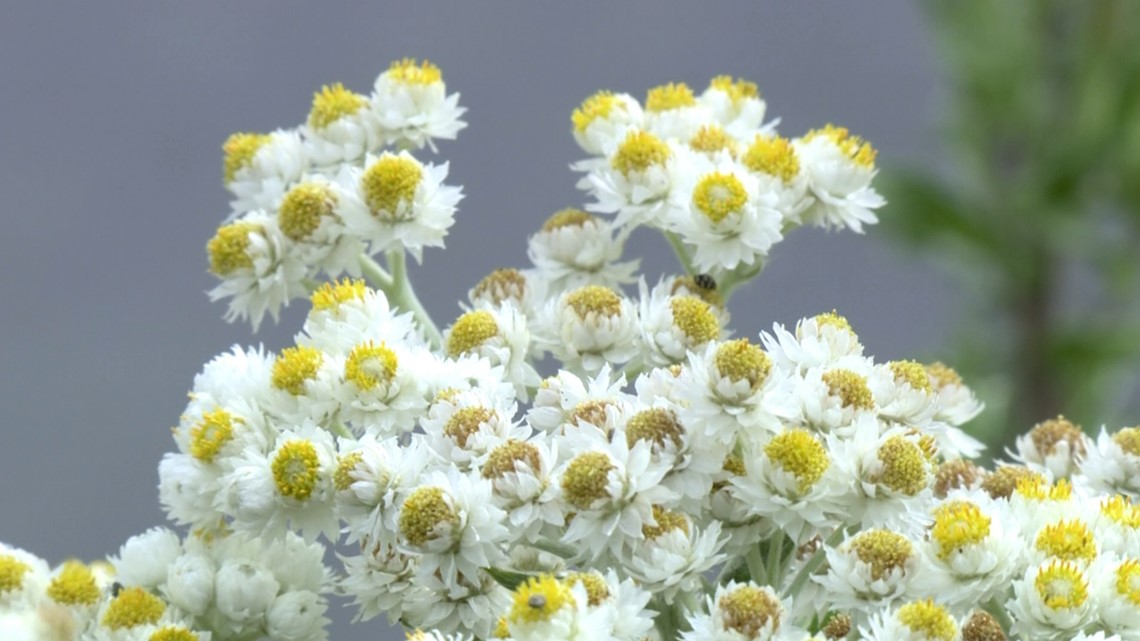 You don't have to do your whole garden in native plants, but put a few of them in there, and they will blend in very well with some of the other hybridized flowers.
"Absolutely, we all love those hybridized cultivars, those flowers that are big and beautiful, and still bring in pollinators, but these are going to be the ones that are going to be most beneficial to our native pollinators," Arp said.
If you are looking for something a bit bigger, there are plenty of options.
"Some of the larger shrubs that might not be a native plant but that are very pollinator-friendly are butterfly bushes, caryopteris or blue beard, Russian sage, also very drought tolerant and very pollinator-friendly," Arp said.
Caryopteris, or blue beard, is a low-mounding shrub that is valued for its highly-aromatic foliage. The flowers resemble clouds of blue smoke, and the bees love it.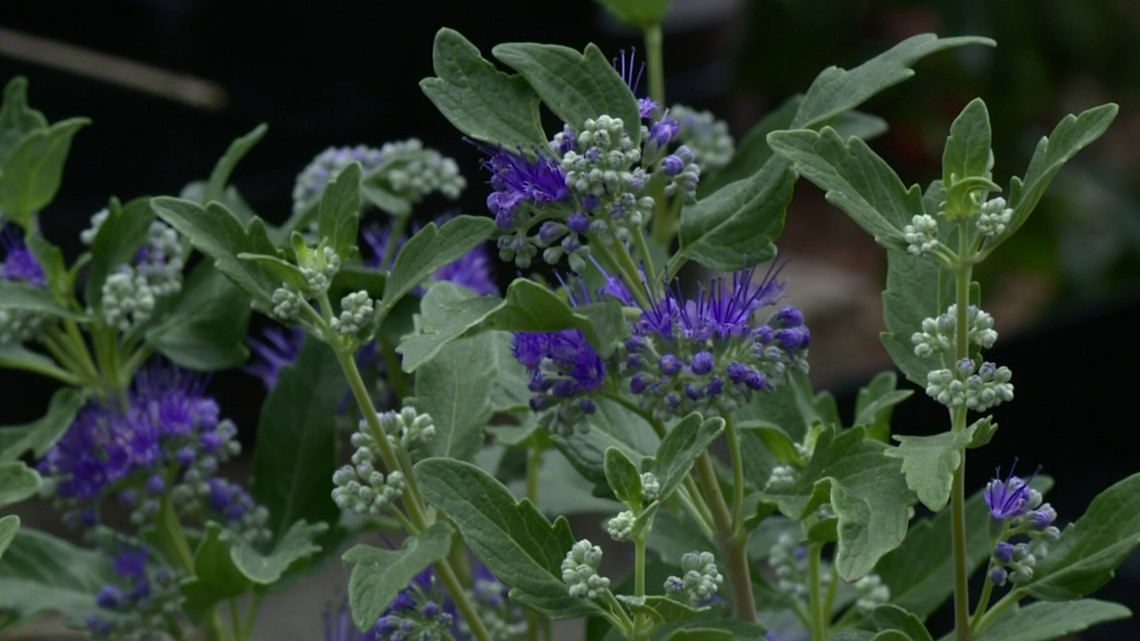 Butterfly bushes grow very well here in Idaho. Some can grow up to 12 feet tall, but dwarf varieties are available. The flowers come in various colors and are very attractive to pollinators, especially butterflies.

These are just a few pollinator-friendly plants to consider growing in your yard. Since they are so good at attracting pollinators, all of your flowers, fruits and vegetables will benefit as well.
By the way, here is something interesting about pollinators – did you know that bees are more attracted to blue and yellow flowers? That is because they see those colors the best.
Hummingbirds are drawn to bright, vibrant colors like reds and pinks. Meanwhile, butterflies go for flowers that are white, pink, orange, yellow, red and purple, and are least attracted to greens and blues.
HERE ARE MORE WAYS TO GET NEWS FROM KTVB:
Download the KTVB News Mobile App
Apple iOS: Click here to download
Google Play: Click here to download
Stream Live for FREE on ROKU: Add the channel from the ROKU store or by searching 'KTVB'.
Stream Live for FREE on FIRE TV: Search 'KTVB' and click 'Get' to download.