BOISE, Idaho — It's fun to enjoy a sunny flower garden with an assortment of colorful blooming flowers that give off wonderful scents and attract butterflies and hummingbirds. But did you know there are some flowers that only bloom in the evening or at night when the temperatures cool down and moonlight replaces the sunshine?
On this edition of You Can Grow It, KTVB Garden Master Jim Duthie shows a range of flowers with beautiful blooms that only open up during the long summer evening. They are just as fragrant as their daylight cousins, and stunning by the light of the moon.
The first option is the moonflower, a perennial in warmer areas, but thrives as an annual here in Idaho. It prefers full sun and blooms in summer and fall.
Moonflower is a vining plant that grows well on a trellis or arched entryway, and produces large, white flowers that open at night and have a sweet, delicate fragrance. Pollinating moths love them, and it's attractive heart-shaped green leaves make for a very pretty plant during the day when the flowers aren't in bloom.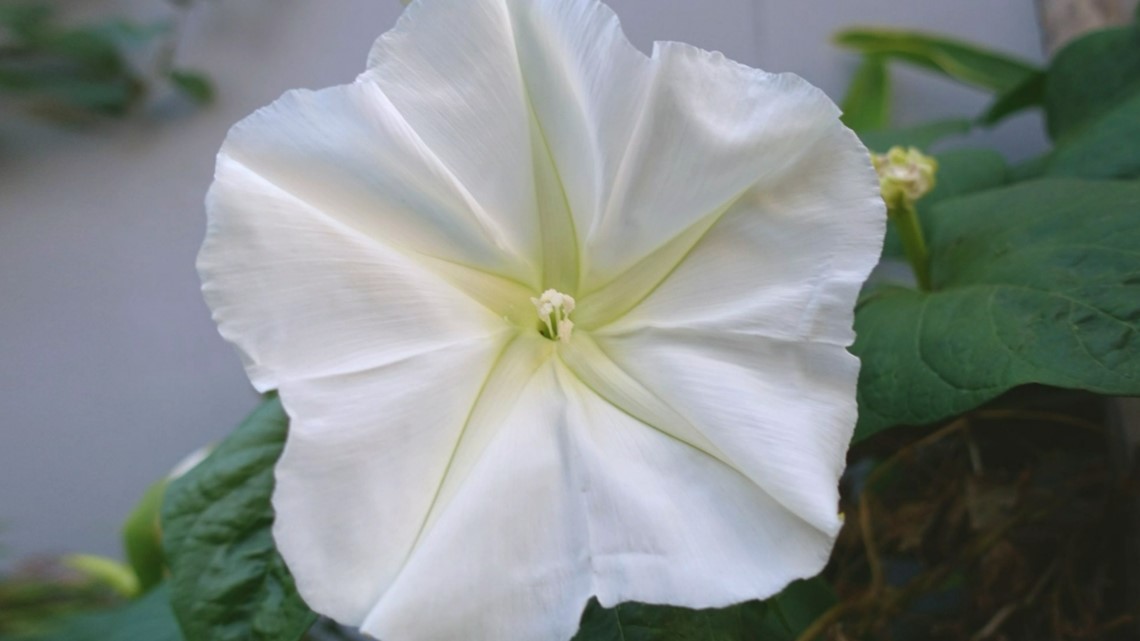 Four o'clocks are also perennials, although are grown as annuals in cooler areas of Idaho. They thrive in full sun and part shade, and also bloom summer to fall. They are called four o'clocks because they open in the late afternoon and early evening.
Flowers from the previous day wilt in the heat, making way for new blossoms in the evening. They grow as small, shrubby plants, and are a nice addition to borders and patios, blooming profusely in many different colors.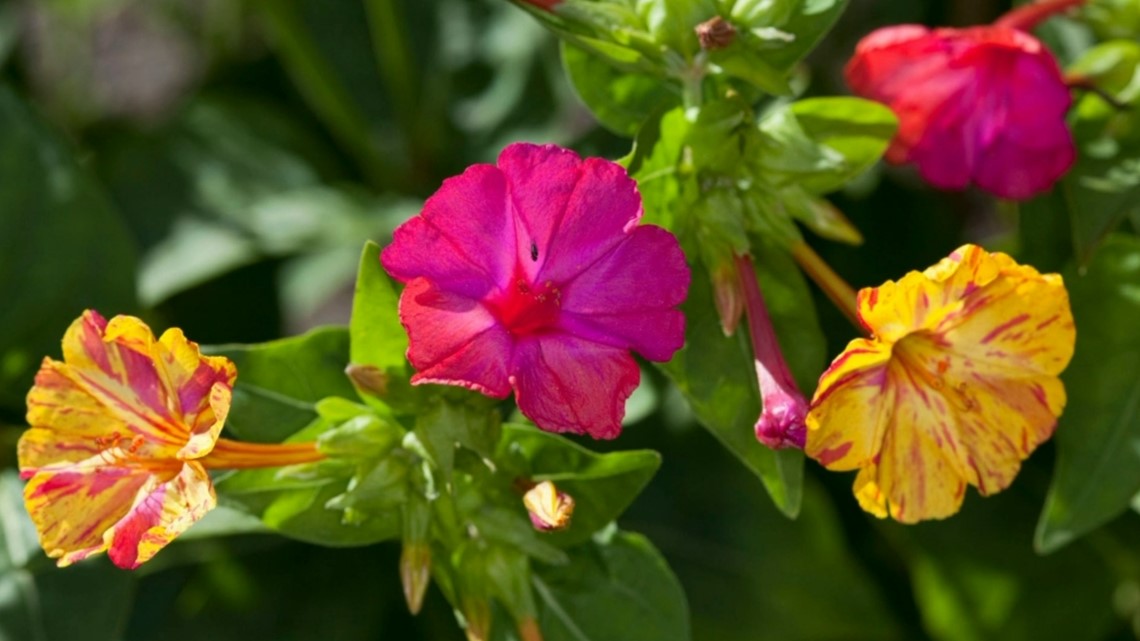 The chocolate daisy is a low-maintenance member of the aster family, and will bloom for months with cherry-yellow flowers with red centers that put out a chocolatey scent. It's native to the southwest United States, so it's drought tolerant and thrives in Idaho pollinator gardens.
They will bloom from spring through fall in full sun or part shade. The flowers bloom at twilight, and are most fragrant near dawn. It grows about 1-2 feet tall and makes a good border for a walkway.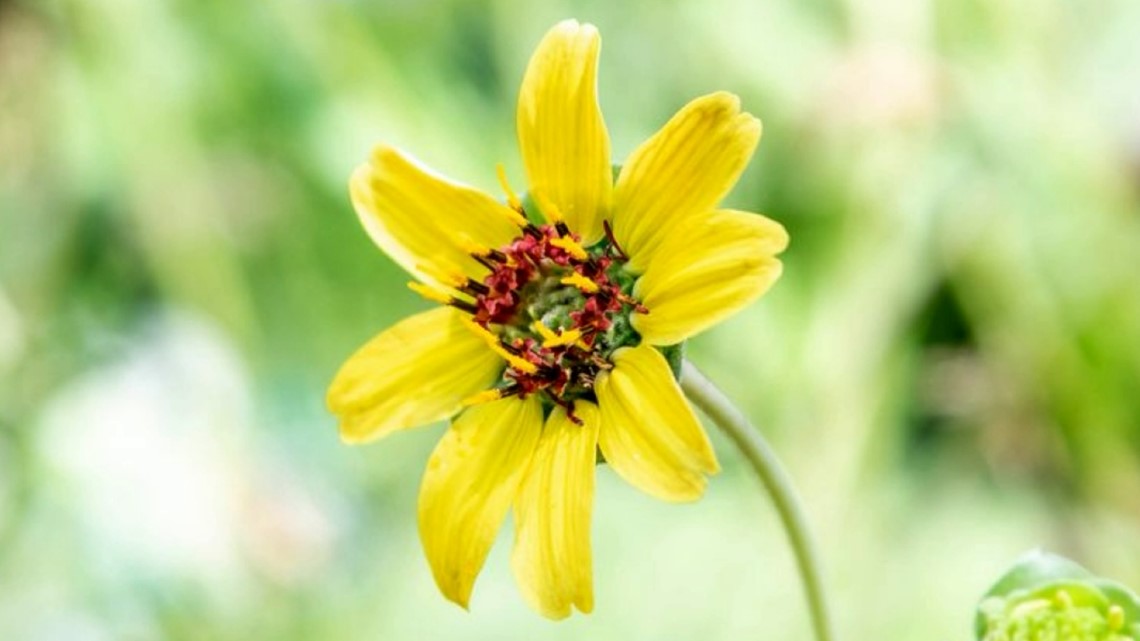 Night phlox is a relative of snapdragons. Plant it in full sun and it will produce blossoms from summer through fall in shades of white, purple and deep red. The flowers open around sunset, releasing their distinctive fragrance that's been described as honeyed vanilla and almond, with a touch of spice.
Night phlox is an annual, so it must be planted each year, but it makes a great filler between large plants.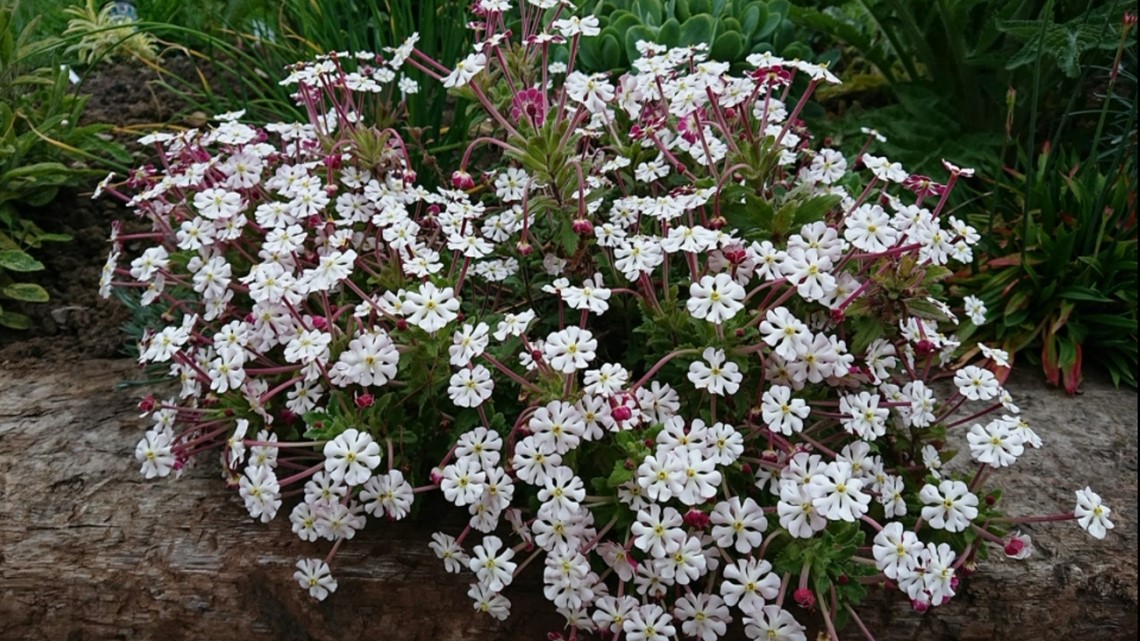 Below is an Idaho favorite – in fact, it's our state flower – the syringa or mock orange. It's a deciduous shrub, which means that it loses its leaves in winter, but it's very hardy to all Idaho zones. It's a large shrub with dense foliage, so it makes a good privacy hedge.
The four-petaled white flowers resemble orange blossoms and are very fragrant. The blossoms will open in succession at night for several weeks through spring and summer. In full bloom, it almost glows in the moonlight.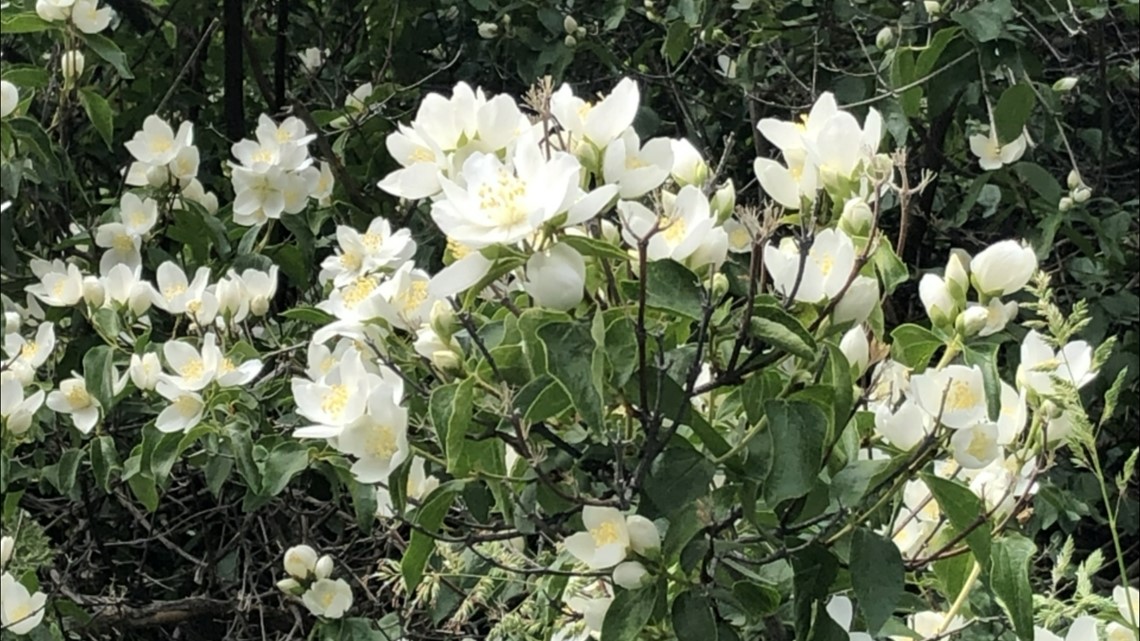 Another one viewers might recognize from bridal bouquets is the casa Blanca lily (shown below). It is prized for its large, long-lasting and fragrant white flowers that bloom from mid-to-late summer in full sun or part shade.
The creamy white blooms unfurl their petals in the evening, releasing their fragrance, and can remain open for up to two weeks. This lily grows 3-4 feet tall, with clusters of up to eight large, lustrous flowers that tend to flow in the moonlight as well as in sunshine.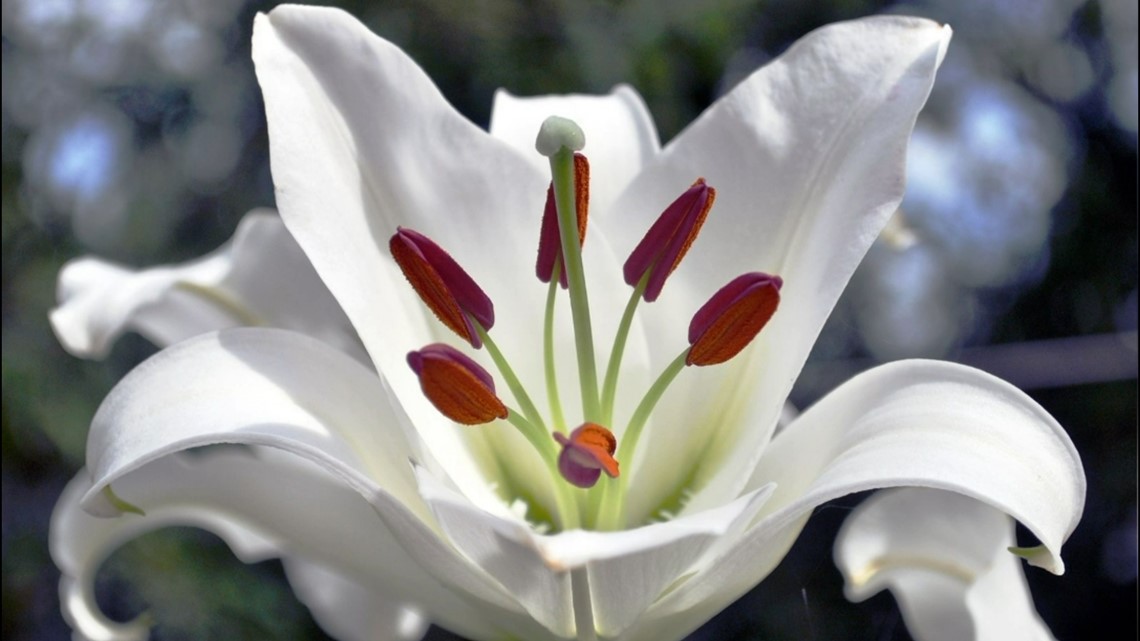 Finally, here are two night bloomers that are similar, but opposite at the same time. Be careful, where you plant them if you have children and pets, because they are poisonous.
Angel's trumpet grows well in Idaho, but only during the warm summer months. The large trumpet-shaped flowers are 6-12 inches long, in colors from white to yellow, to pink, and hang downward from green leafy branches. The flowers open at night and last from one to four days. They are pollinated at night by moths.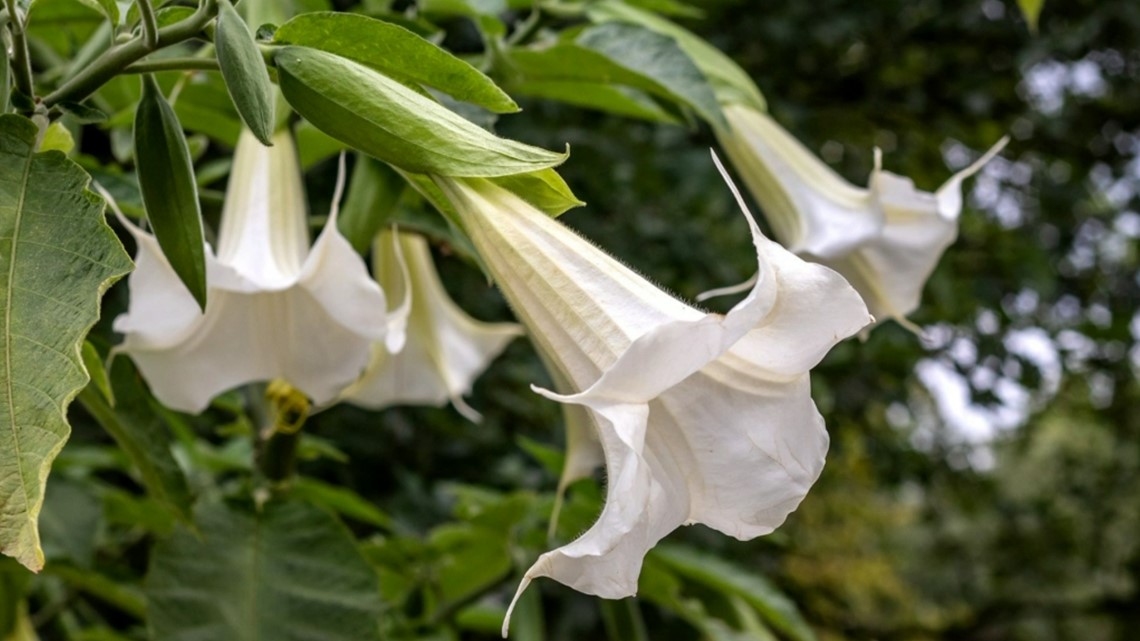 In contrast is the devil's trumpet, sometimes knows as jimsonweed. Its flowers are similar to angel's trumpets, but rather than hanging down, they turn upwards. They are usually white with bits of lavender or pink on the throat and edges.
The plant has thick, shrubby foliage with a bluish tint. The flowers open in the evening and smell like honeysuckle, and it draws pollinators like the giant sphinx moth.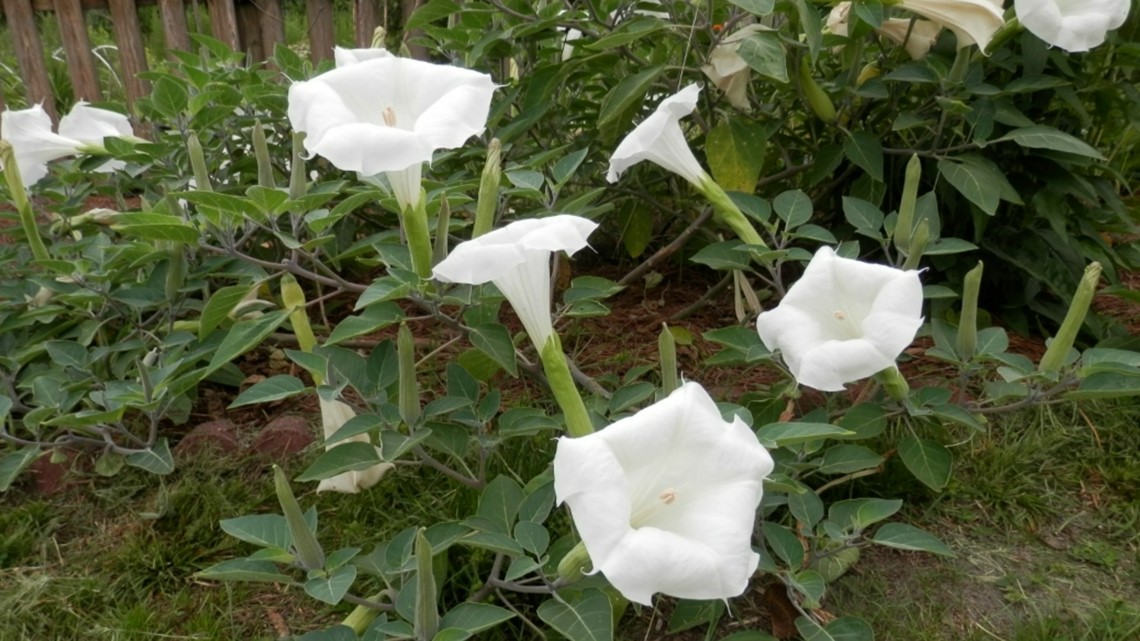 So, there you have it, some choices to plant in your own moon garden, where you can enjoy beautiful blooms and rich fragrances in the long summer evenings around sunset and into the night, and You Can Grow It.
White or light-colored flowers work best in moon gardens, since they will reflect the moonlight better, but many daylight blooming flowers will stay open throughout the night and can be incorporated into a moon garden as well.
Calm evenings with cooler air allows the flowers' fragrances to linger longer in the garden and around your patio. Add landscape lights to illuminate the flowers on nights when the moon isn't shining.