IDAHO CITY, Boise — Summer is winding down, and so is the garden season. But now, we're at the peak of the harvest, and Idaho gardeners are busy gathering the last of their fruit, flowers and vegetables before cooler fall weather arrives and brings the season to an end.
Today on 'You Can Grow It,' Garden Master Jim Duthie has gathered some photos that several of our fellow Idaho gardeners posted in the 'You Can Grow It' Facebook group. You might see a picture from someone you know, and you're bound to find some inspiration for next year's garden projects.
Fall is only about a week away, and our gardens are going through a burst of end-of-the-season production before the growing season ends. For some of us, it's been a fantastic summer for fruits, vegetables and beautiful flowers. For others, maybe the garden didn't perform as well as we had hoped. Let's look at some of the successes that many of our fellow gardeners have enjoyed and start planning for next year.
Zinnias are popular late summer and early fall flowers, and they're popping now that the intense summer heat has let up. Shari Kuzman has a bed of pretty zinnas, some growing nearly five feet tall.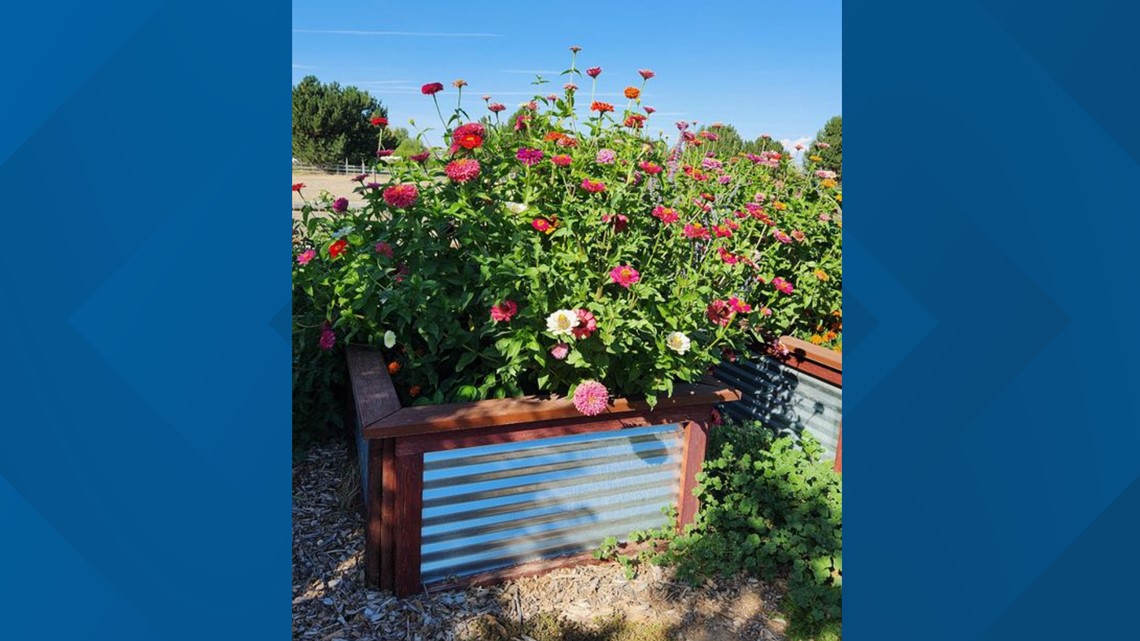 Zinnias are prolific bloomers, and Ginger Smart has a colorful zinnia patch stretching her garden's length.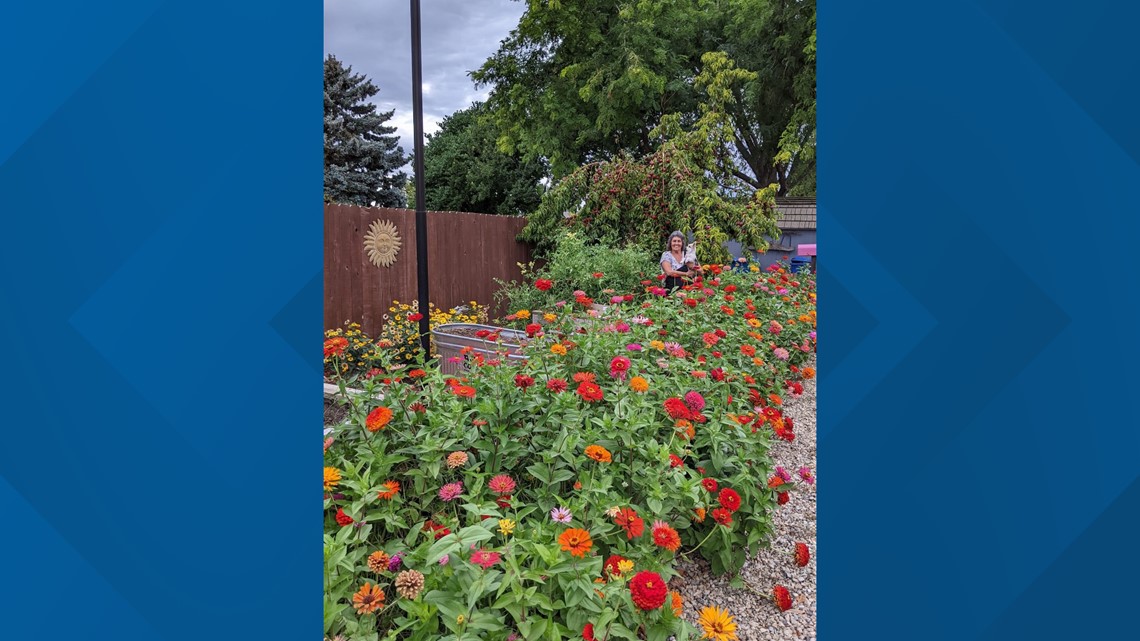 Asters are in the same family as zinnias, and John Farnham shares this picture of his colorful pink, yellow and white asters lighting up his flower garden.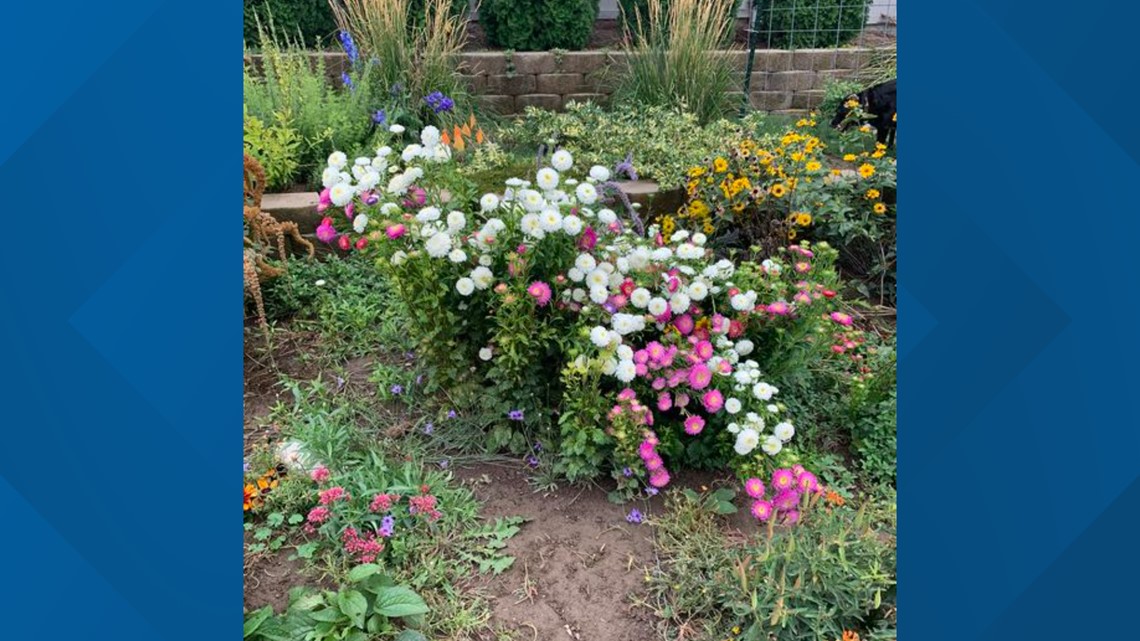 Last week on 'You Can Grow It,' we visited a dahlia garden, and today, Tracy Thomason shares this beautiful dahlia from her yard. The shades of pink and yellow are amazing.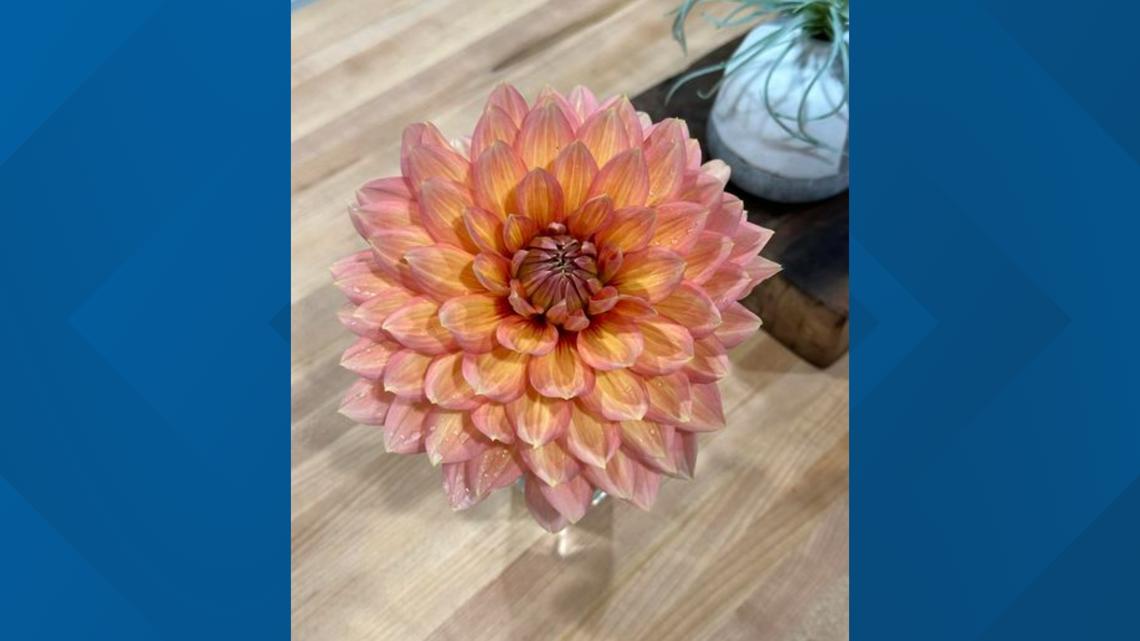 Angels trumpets are a little more exotic, and Rod Mcknight grew these majestic yellow, pink and white ones in his garden.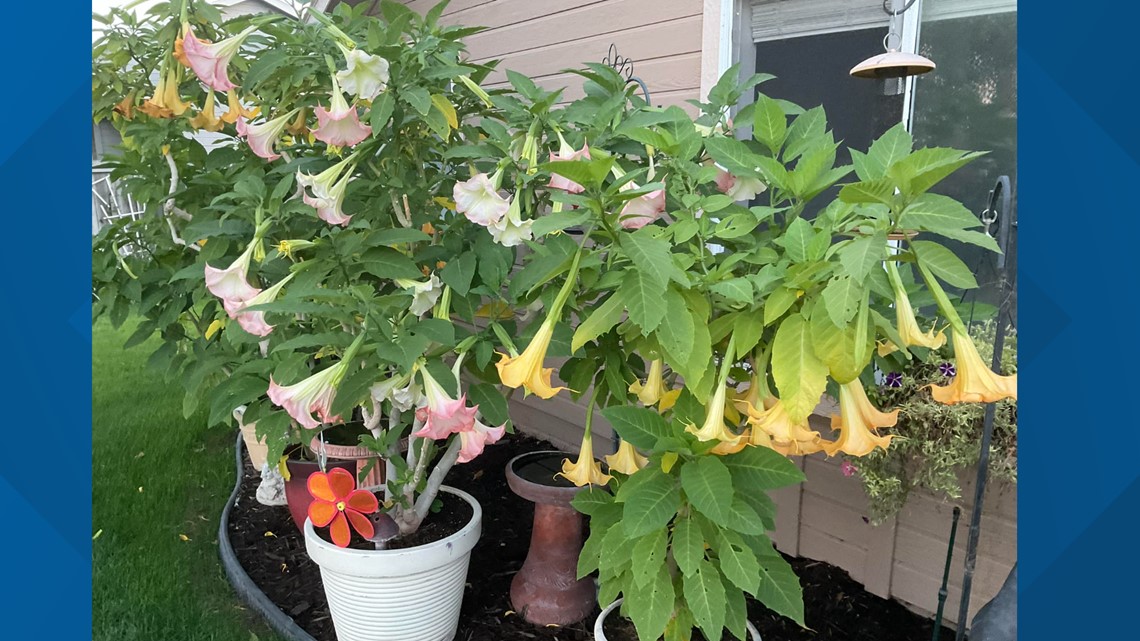 Did you know that sunflowers come in other colors than just bright yellow? Some varieties are cream-colored, red, and even chocolate brown. Lesley Ann took pictures of these eye-catching sunflowers in her yard.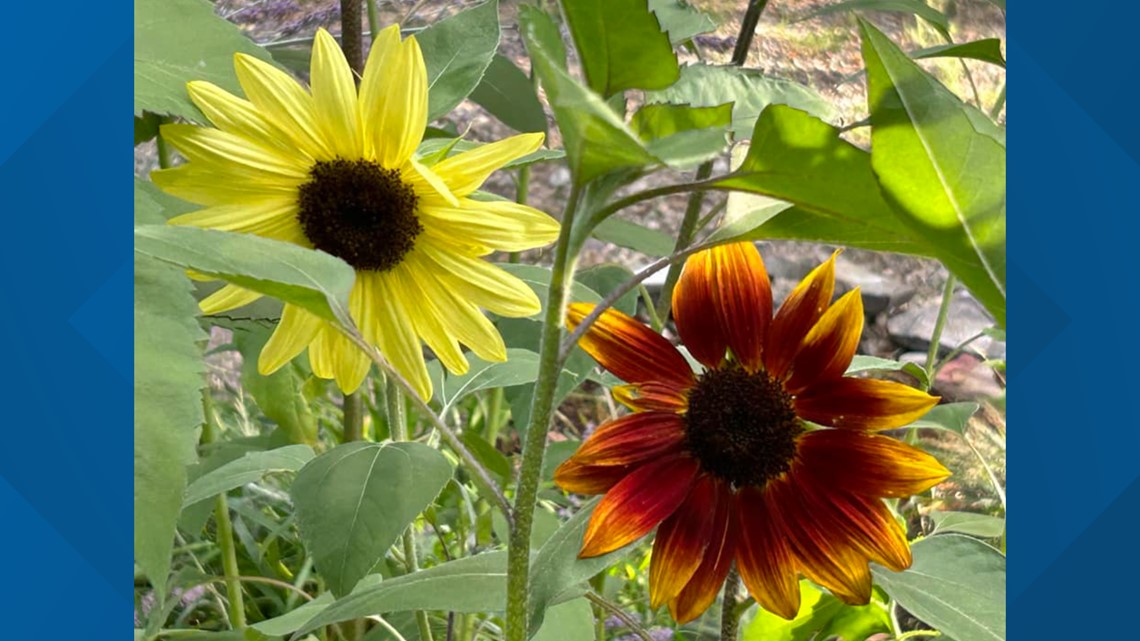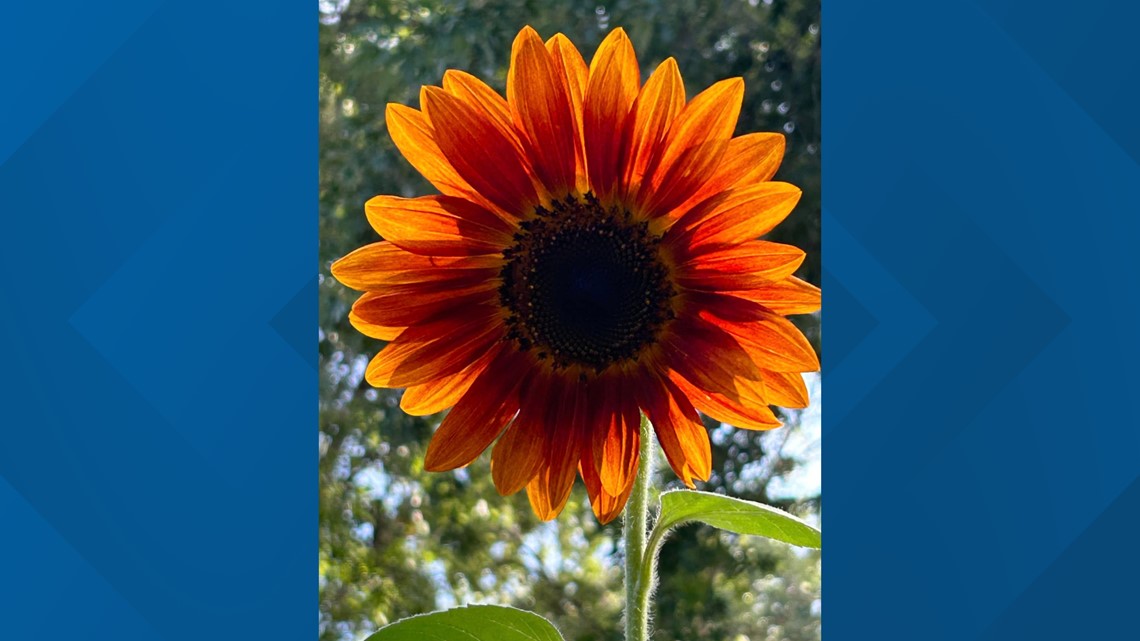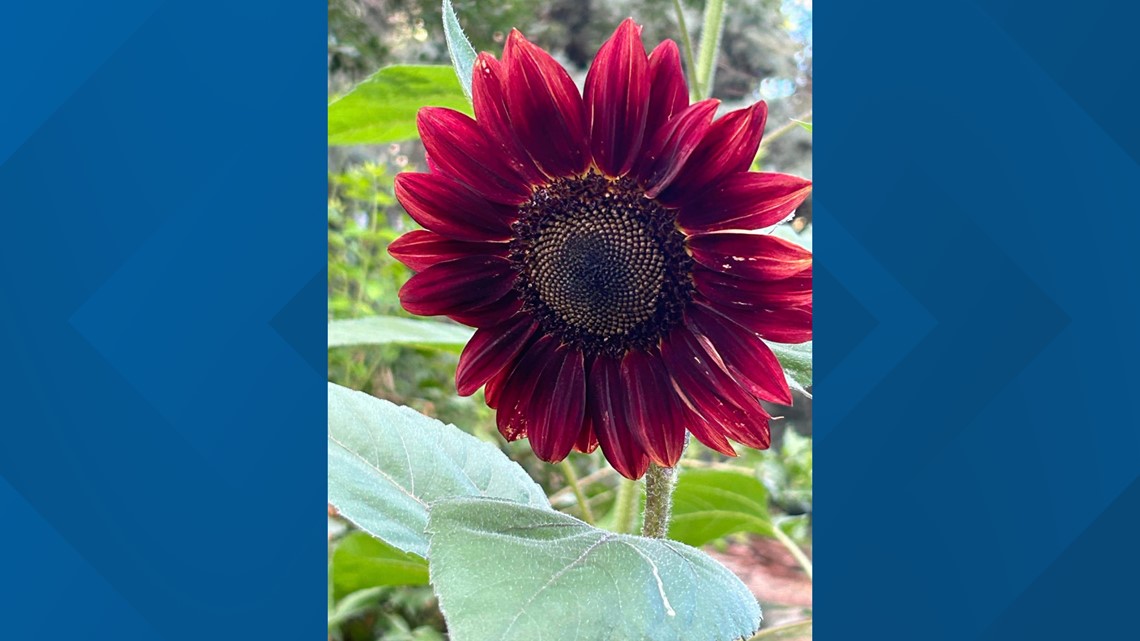 Coleus is a spectacular plant with colorful leaves but can also produce dainty flower spikes. Here is Donna Brunning's pretty display of coleus and other decorative foliage.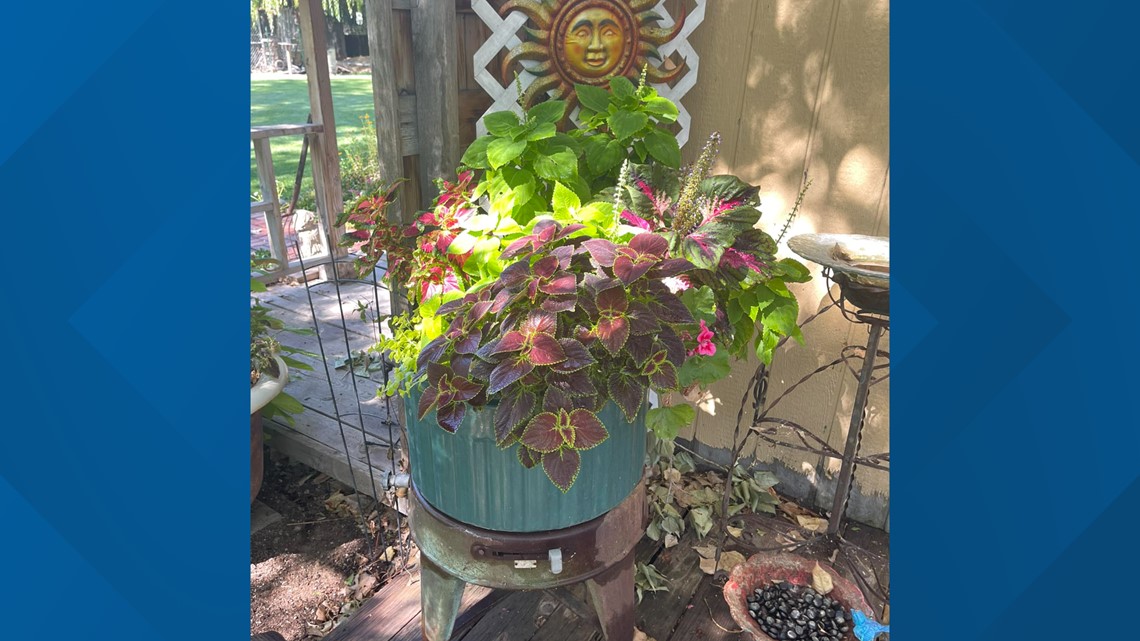 Look at Sheila Beesley-Smith's ornamental sweet potatoes spreading across her patio. They provide a brilliant backdrop to any other flowers in container displays.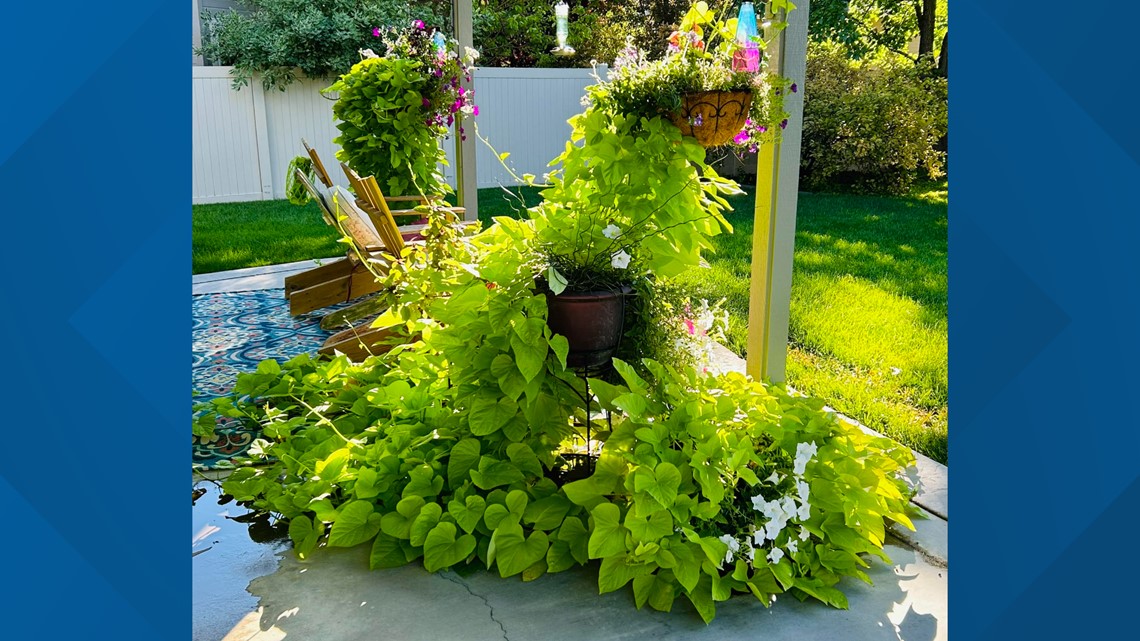 Carolyn Smith Bryan says that her garden has been amazing this year. Her hillbilly leaf heirloom tomato plants produced huge golden orange slicers and terrific beefsteaks.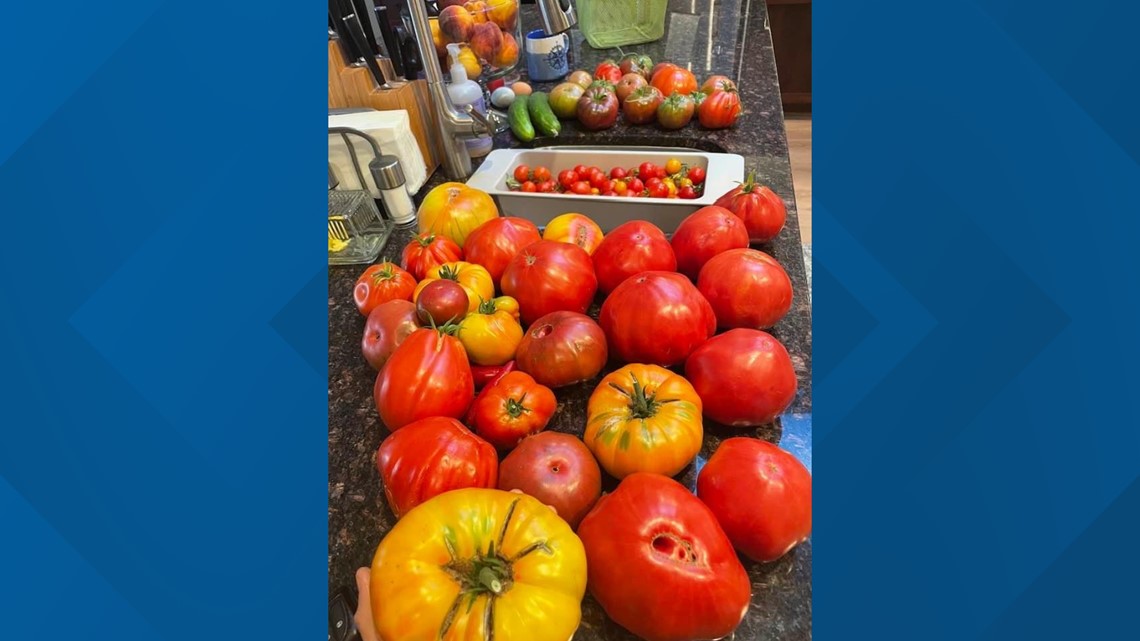 Look at this monster from Mike and Jean Young's heirloom red beefsteak tomatoes weighed in at a whopping two pounds and three-and-a-quarter ounces. That's going to make a lot of BLT.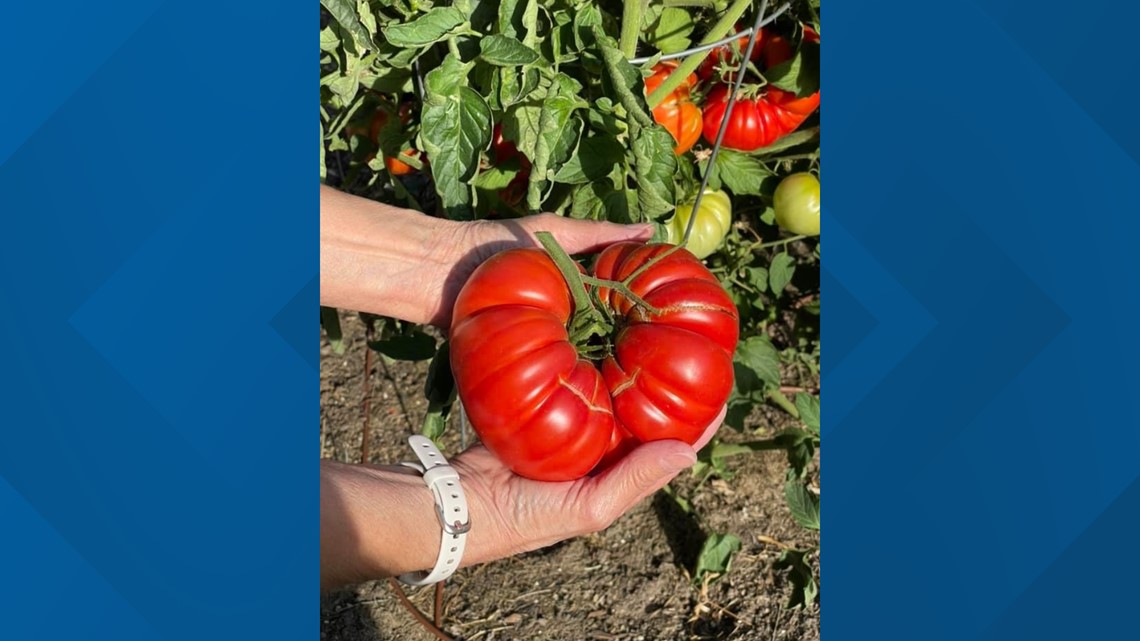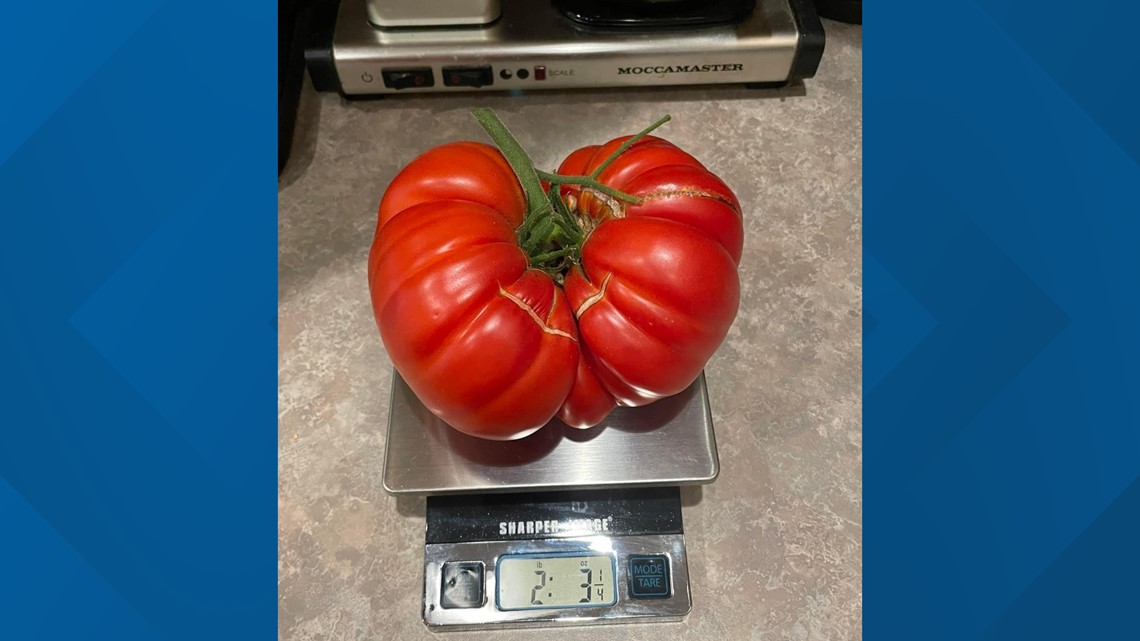 Salvador Chip Madrid is preparing to make a batch of salsa with this mix of pepper varieties. He also harvested a bowl of tomatillos, a staple in any salsa garden.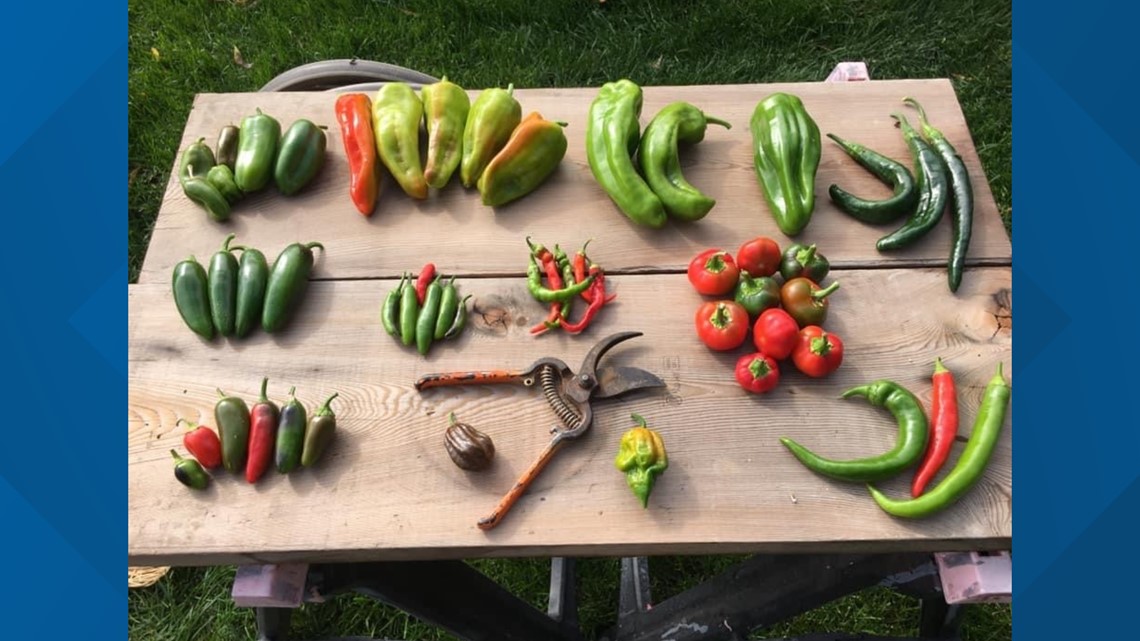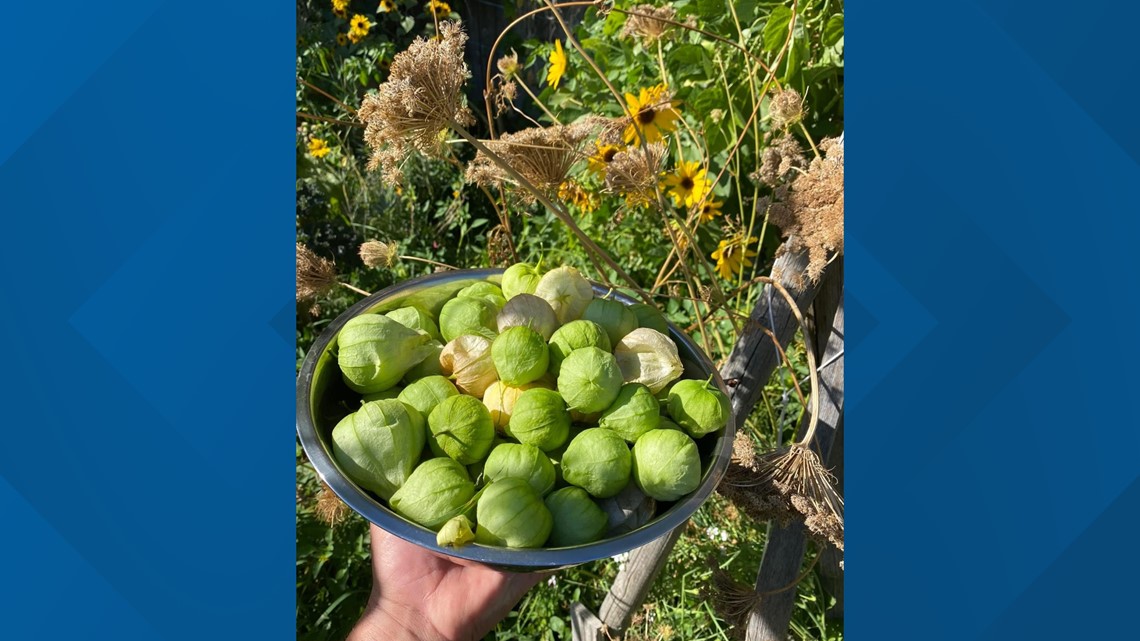 Kathy Seesemann will also be busy canning and freezing her cache of fresh carrots and string beans, batches of tomatoes, and raspberries ready to be made into jam.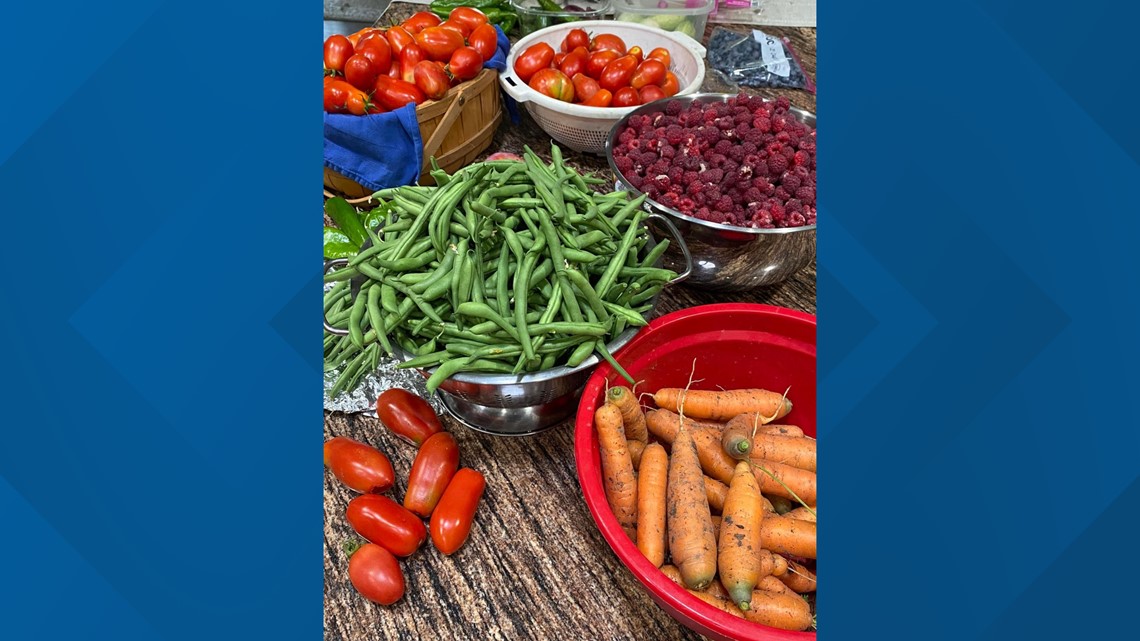 Joe Prin shows us his giant bell peppers that are given a very appropriate name – big bertha. This one is bigger than his hand.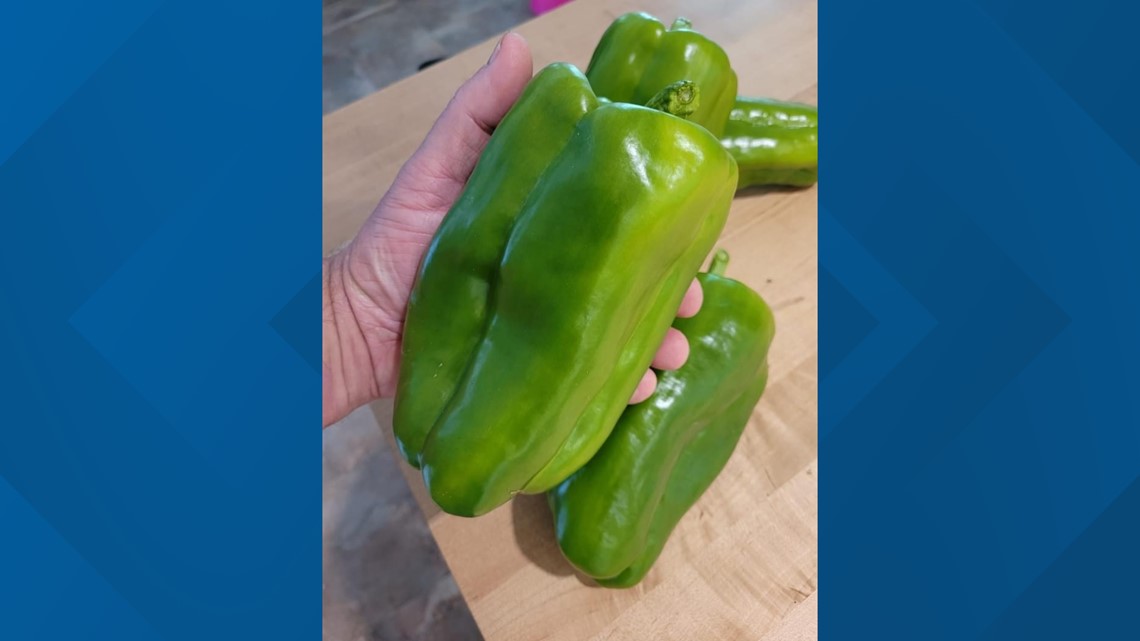 Glass gem is a Native American variety of sweet corn that disappeared for generations until an Oklahoma man started growing strains of it to reconnect with his Cherokee ancestry. Over the years, he was able to isolate some of the original corn strains for a beautiful rainbow-colored result.
Thanks to Sarah Uttenreuther for sharing these pictures of the rare glass gem multi-colored corn she grew.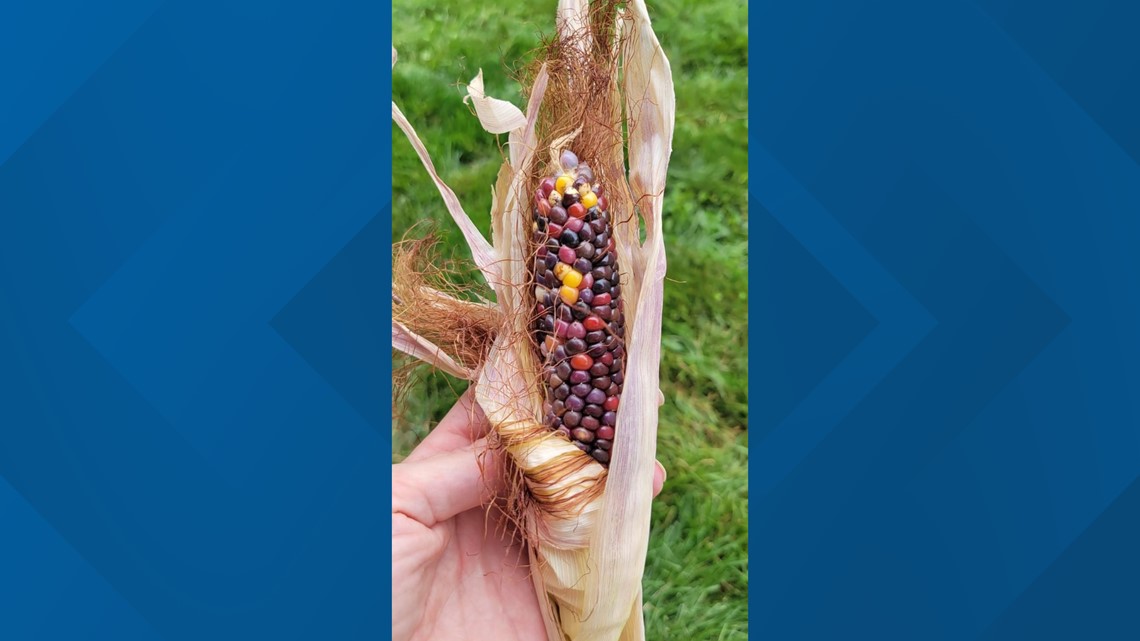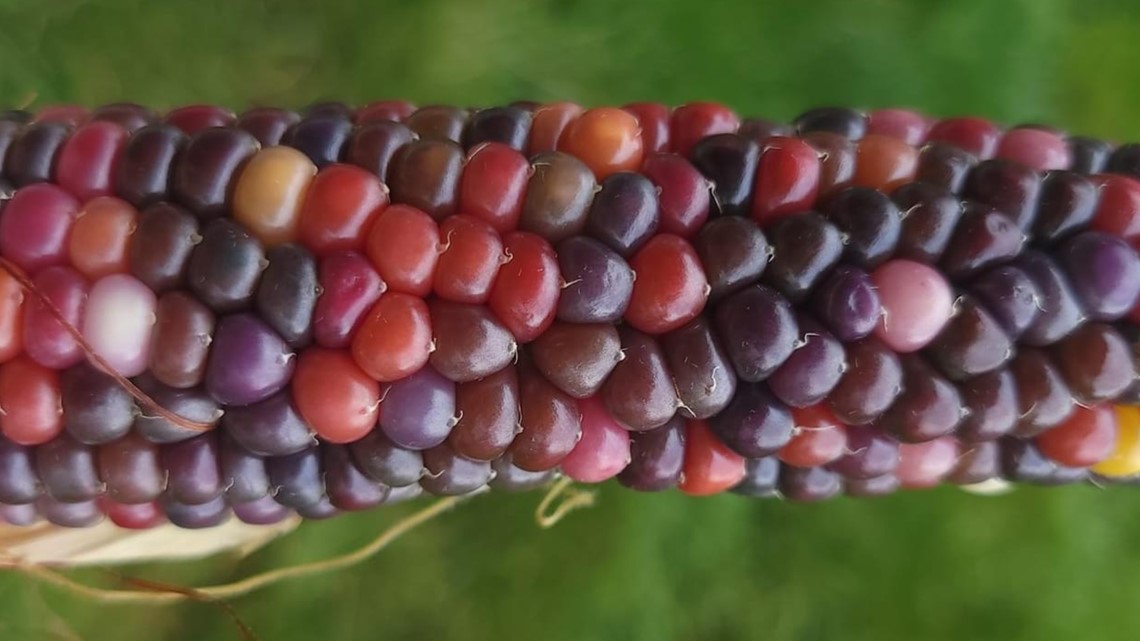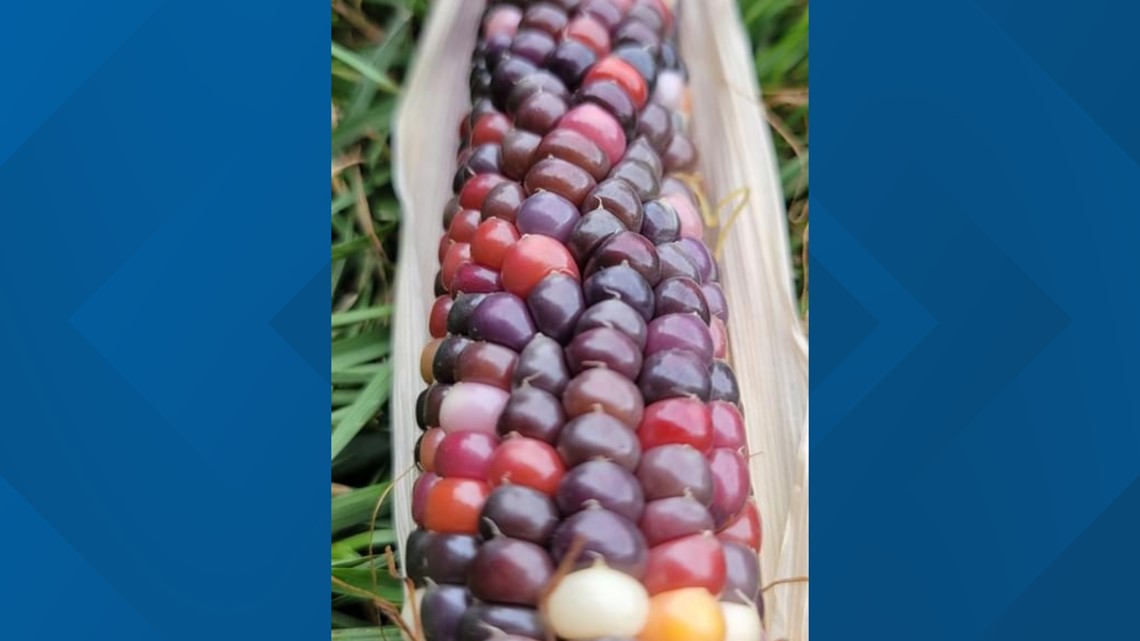 Many varieties of apples are grown in backyards across America, and Mackenzie Miller is gearing up to harvest her golden delicious apples. It looks like they're getting close.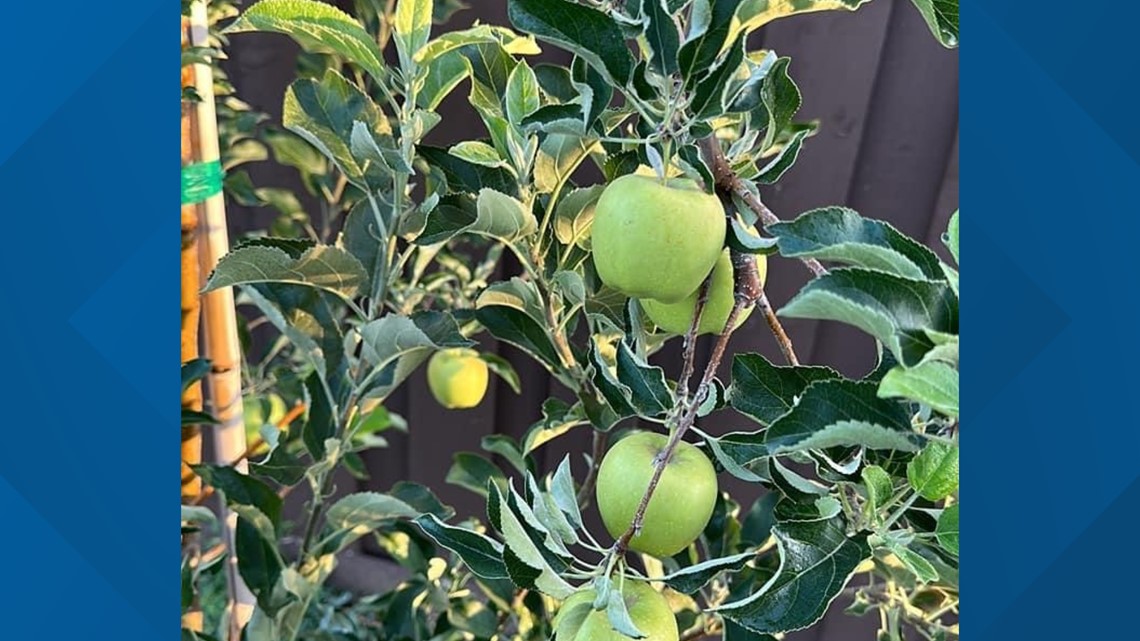 Melons are also a favorite for home gardeners, and Tristen Lee is patiently waiting for this beauty to reach just the perfect stage of ripeness.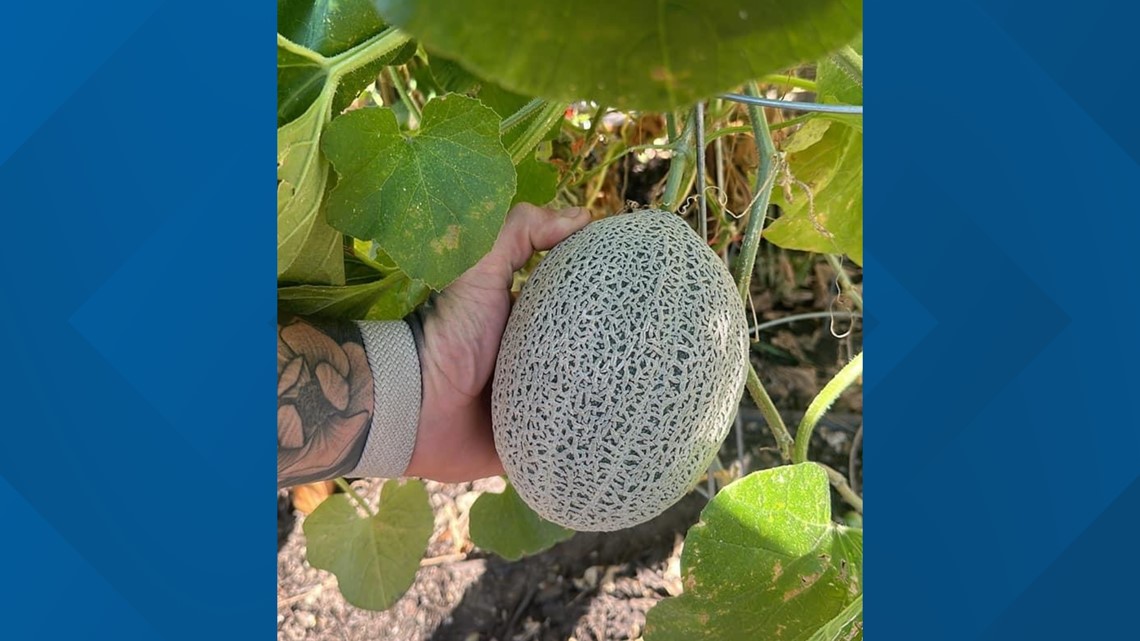 Meanwhile, Deena Bay did find this perfectly ripe beauty, and it weighed in at an incredible eight pounds and ten ounces.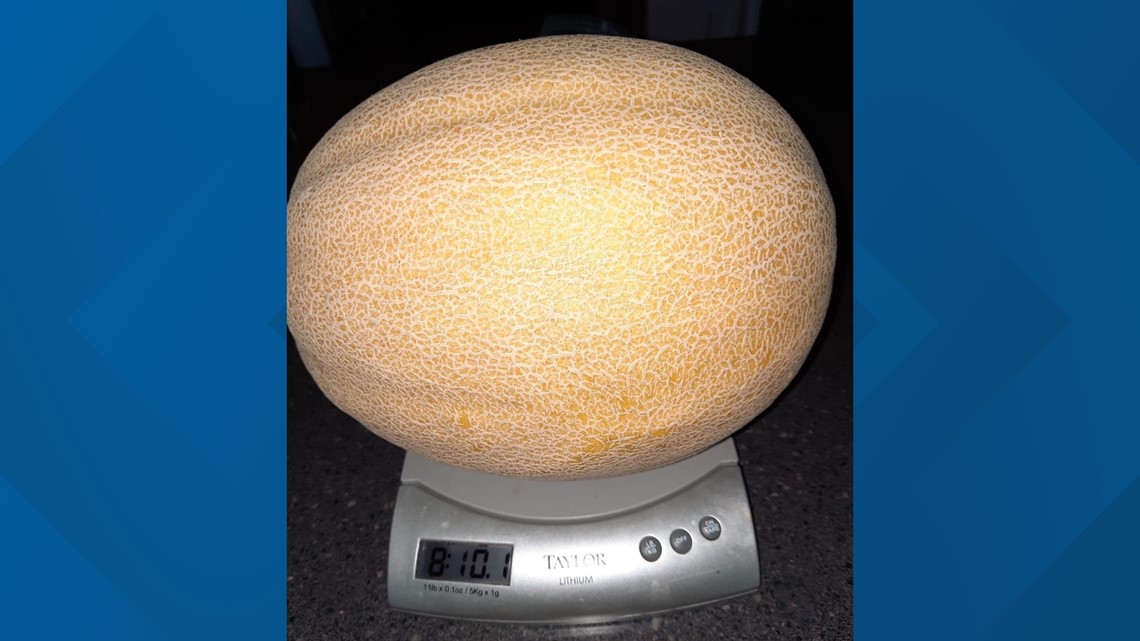 Finally, I wanted to show off some of my colorful 'autumn time' peppers. These little two-inch peppers start purple and then change different colors in late summer to reds, oranges, and yellows. They look just like a string of Christmas lights. But they're not only brightly colored, they're also really hot.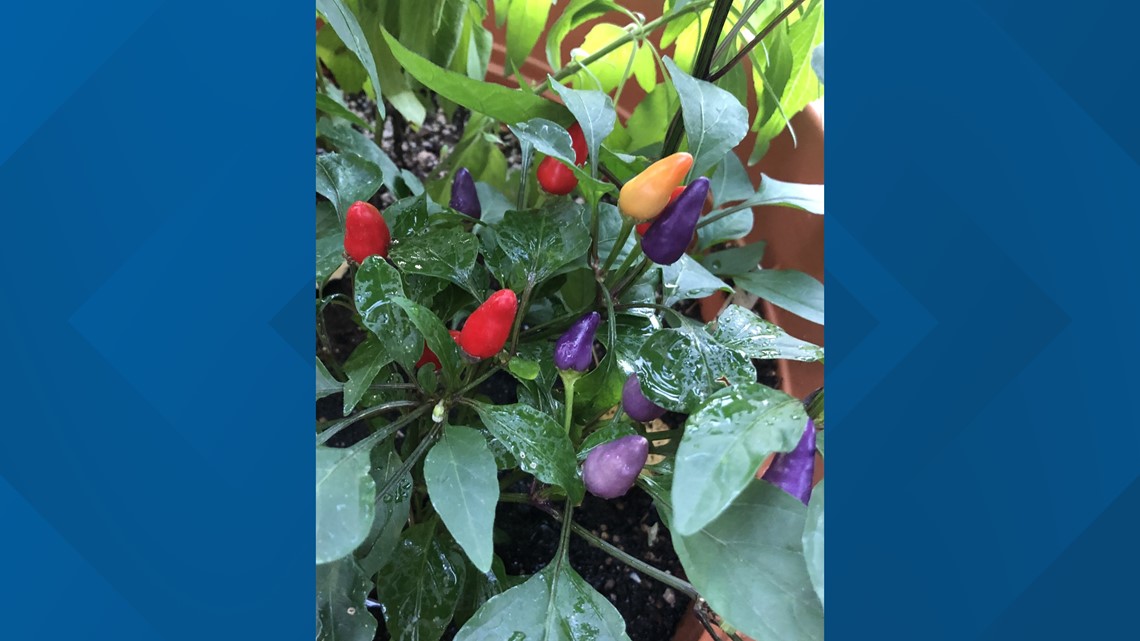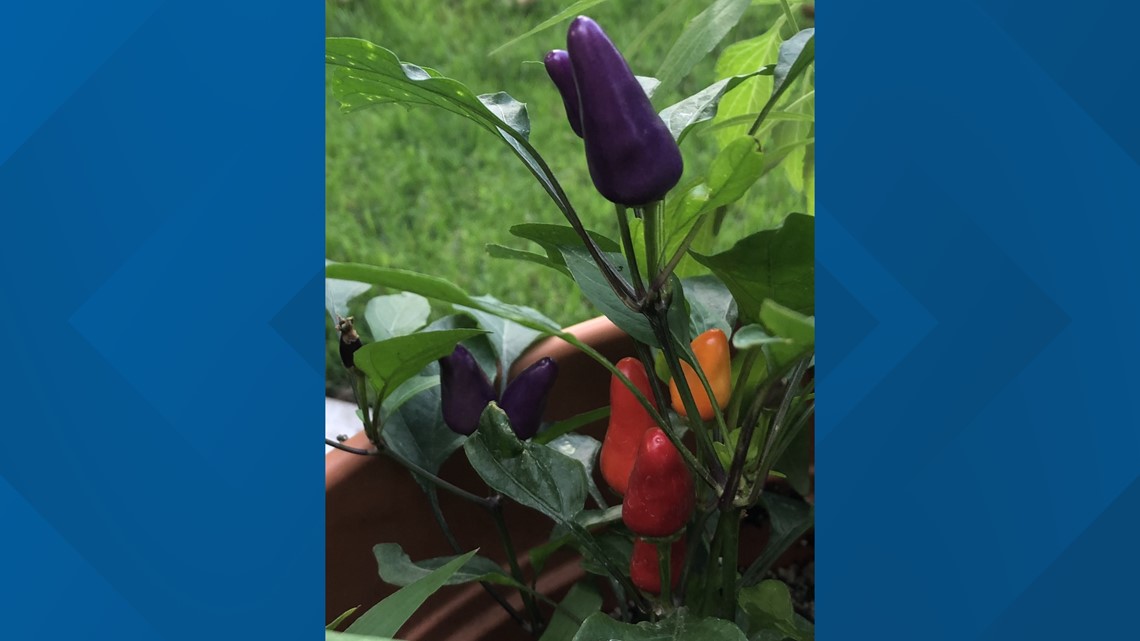 If your garden was bountiful this year, enjoy the fruits of your labors and start planning for another successful year in 2024. but if your garden was stingy and lackluster, don't give up. Get some help and start planning for a more productive garden next year. The rewards are great and don't forget. You can grow it.
For more information about growing and sharing photos of your gardens, join the 'You Can Grow It' Facebook group.
HERE ARE MORE WAYS TO GET NEWS FROM KTVB:
Download the KTVB News Mobile App
Apple iOS: Click here to download
Google Play: Click here to download
Stream Live for FREE on ROKU: Add the channel from the ROKU store or by searching 'KTVB'.
Stream Live for FREE on FIRE TV: Search 'KTVB' and click 'Get' to download.