BOISE - The series of storms moving across southwest and central Idaho are bringing good news for skiers and snowboarders.
Ski resorts are getting a hefty helping of fresh snow.
Brundage Mountain has received about 15 inches of snow since Monday morning, and is expecting several more inches to fall Tuesday night.
As of Tuesday afternoon, officials said the powder was piling up at a rate of nearly an inch an hour.
"Today's skiers and riders got to experience what's known as 'free refills,' with tracks filling in so quickly, it seems like they were never there," Brundage spokesperson April Whitney said.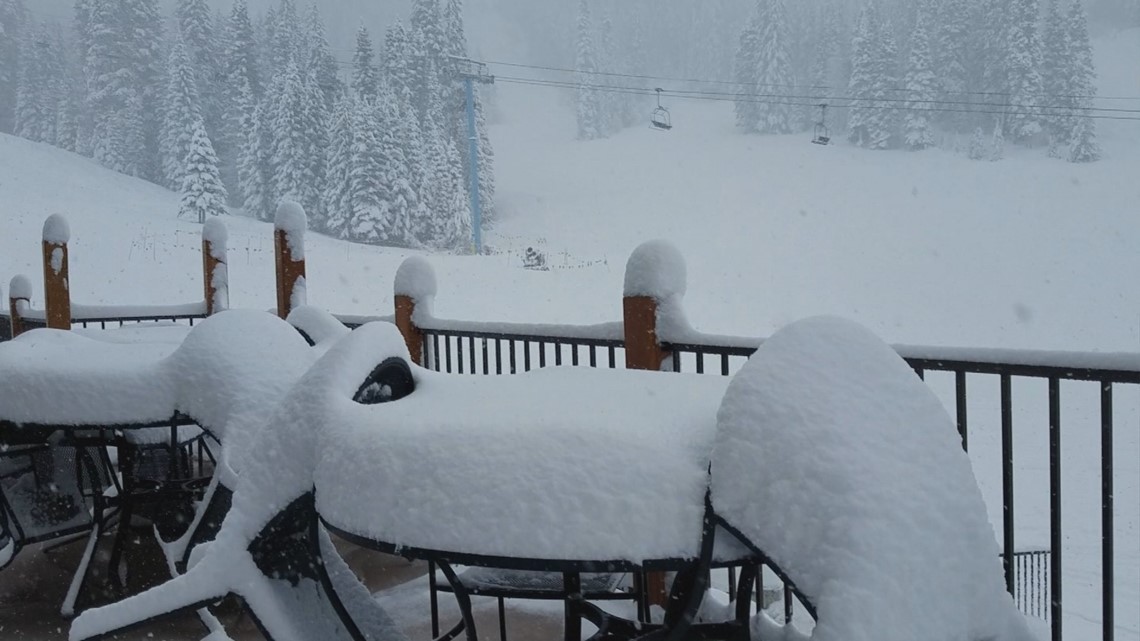 Tamarack Resort reports about seven inches of new snow in the last 48 hours, with five inches falling on Tuesday. The resort now has 25 inches of snow at the summit and 22 inches at mid-mountain.
Riders took full advantage of the prime conditions Tuesday afternoon.
And Bogus Basin received another four inches of snow overnight, totaling eight inches in since Sunday. The fresh snow was surely welcome as the Western Michigan and BYU football teams took the mountain recreation area's tubing hill on Tuesday.