BOISE, Idaho — Viewers across southwest Idaho reported seeing several funnel clouds in the region during a storm that moved through Thursday afternoon.
Merilie Dawn Blickenstaff posted a photo and video of what appears to be a funnel cloud south of Nampa.
Dave Groenert, a meteorologist with the National Weather Service in Boise, told us that people spotted funnel clouds near Kuna, Nampa, Midvale and Cambridge.
Mahon Cornwell was at a friend's house just outside of Cambridge around 3:30 p.m. when they saw the first of two funnel clouds pass by the area. He said it was "pretty interesting to watch."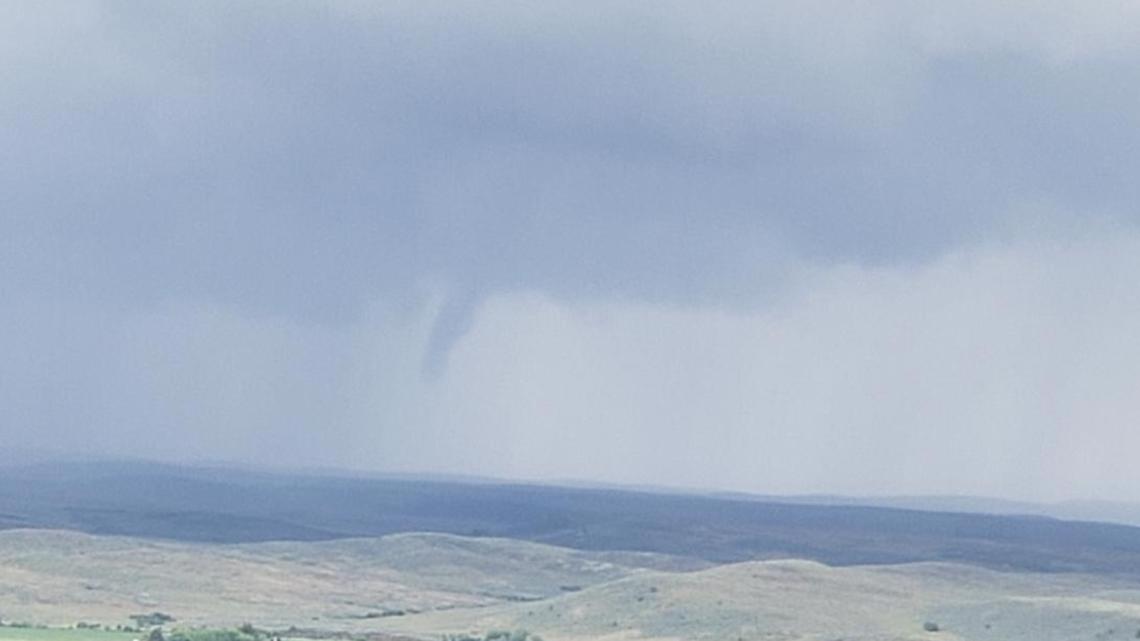 Mahon took a photo of one funnel cloud while his friend Rich Bond took a picture of the second one. Thanks for sharing them with KTVB.
Russell Hills also captured the below photo south of Nampa.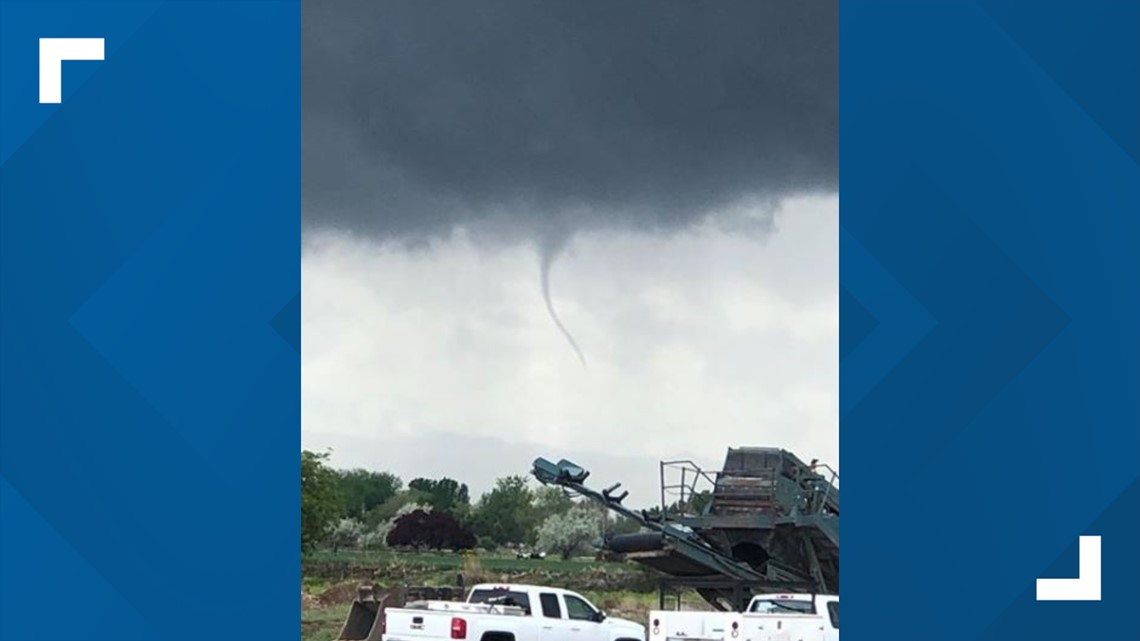 KTVB's Chief Meteorologist Rick Lantz says funnel clouds form high in the sky and in Idaho they don't typically touch ground, that's when a funnel cloud becomes a tornado.