Jacob Cartwright, a 22-year-old man who was reported missing during a truck-driving run from Portland to Nyssa, Oregon, was found alive Saturday.
Oregon State Police say Cartwright emerged Saturday morning from a rugged area near La Grande, where an intensive search had been taking place.
Cartwright drives for Little Trees Transportation, which is based in La Grande, Oregon. After leaving Portland on Tuesday afternoon, he stopped at a truck stop in Troutdale and was due to refuel in La Grande later that night, but he never arrived.
Little Trees owner Roy Henry says GPS monitoring on the truck indicated that Cartwright instead turned on to U.S. Highway 395 from Pendleton. Until Saturday morning, Cartwright's last known location was along Oregon Highway 244 near the unincorporated community of Starkey.
Henry said Cartwright was driving a truckload of potato chips, and that his tractor-trailer got stuck after he took a wrong turn in an area with limited cellphone coverage.
Henry said Cartwright's troubles started when he put the wrong address in his GPS at the start of the trip. It was the GPS that told him to turn south off I-84 near Pendleton. Henry said Cartwright eventually realized it was on the wrong road, and put in the correct address. The GPS then directed him to take a U.S. Forest Service road that eventually became impassable.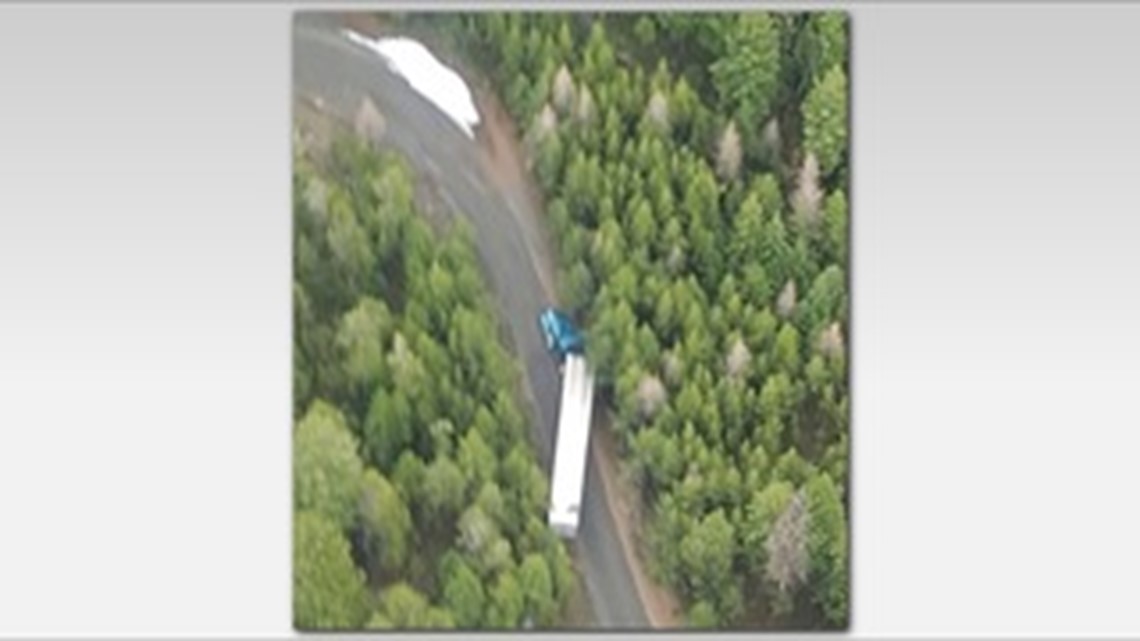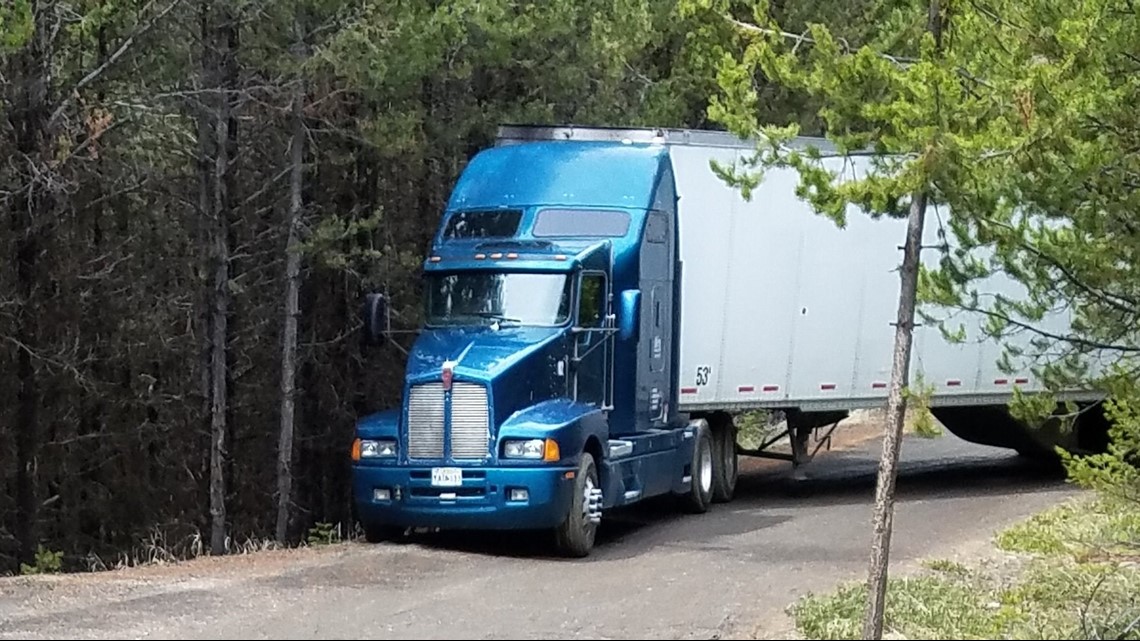 "What it boils down to is a simple matter of human error," Henry said. "He made the proper effort to correct his mistake. From that point on, it was out of his control. He had no reason to believe the GPS was wrong."
Cartwright started walking without any food or water just after midnight Wednesday, wading through snow in some places. The battery on his phone eventually went dead. Henry said Cartwright didn't stop until Saturday morning, when he reached Interstate 84 about 9 miles south of La Grande. From there, Cartwright flagged down a passing motorist and got a ride home.
Henry said Cartwright had walked about 36 miles. In a news release issued Saturday evening, Oregon State Police estimate he had gone "in excess of 14 miles" on foot.
"It was pretty much just sheer will and determination that got him out," Henry said.
Henry asked Cartwright why he didn't take some potato chips for his journey.
Cartwright said "that's the load I was hauling, and I didn't want to damage the property."
Cartwright's wife returned home from meeting with local officials about the search for her husband only to find him in their house.
"He took his cowboy boots off and put on flip-flops," Henry said.
Cartwright told his wife he was hurting and was cold, so she took him to Grande Ronde Hospital, where he was being evaluated in an emergency room.
Nursing supervisor Danita Thamert said Cartwright appeared to be OK.
"He's a big boy. He kept moving and stayed warm enough," Thamert said. "It doesn't look like he's going to have too many injuries."
The following is a statement from Jacob Cartwright's family:
"On behalf of our whole family, we would like to thank everyone for all their efforts, encouragement and hard work to help us bring Jacob home. The response of love and concern has been so incredible from across the entire U.S. We are so happy and relieved to have Jacob back and recuperating. At this time we ask for our privacy as we transition back into our everyday lives. Thanks again to everyone."