BOISE -- Idaho's largest prison was once known as "gladiator school" because of extreme violence amongst inmates.
Now, the warden says there's a new culture, along with new staff, new rules and new programs.
The state took over the private prison south of Boise last year, but KTVB is looking into whether new management has really reduced the violence behind bars.
From the entrance to the Idaho State Correctional Center, our crew followed Warden Randy Blades through the biggest prison in the state.
From inmates' cells, to the areas where they spend time during the day, even the main control center, KTVB had complete access to the entire prison.
Inside the Idaho State Correctional Center
Blades became warden of the facility in July of 2014, when the Idaho Department of Correction took over. He has been with the department for 28 years.
The prison was formerly operated by Corrections Corporation of America, a private company, since it was built in 2000.
But CCA came under fire when videos were released in 2013, showing a violent beating of an inmate, with correctional officers allegedly failing to step in.
Prisoners sued, saying the facility had become known as "gladiator school". Then came an FBI investigation, and CCA eventually admitted they understaffed the facility and over-billed Idaho.
Idaho ended their contract with CCA in the summer of 2014, and Blades said the transition to state control was seamless.
"You have an inmate population, convicted felon population who could have just said you know what we're going to cause trouble and they didn't," said Blades.
But, has the overall culture of violence changed?
"We're on the hunt, if a person gets injured, whether, I don't care if he's slapped on the back of the head or pushed against a wall or beat up, I want to know, and I want it reported, I want it out there, and I want to deal with it," said Blades.
Blades says his zero-tolerance policy when it comes to violence is working.
"I am mostly concerned with that serious violence and yes that's down," said Blades.

But, data requested by KTVB shows that the overall number of violent incidents is actually up.
IDOC says the last year CCA was operating the prison, there were 114 violent incidents.
In the year after the state took over, that number jumped to 163.
IDOC says it's because drawn out beatings, like the one caught on camera during CCA's control, and gang violence, have decreased, but there are still scuffles between inmates that raise the total number of incidents.
Blades says there will always be disagreements when you're dealing with 2,000 inmates, but says they have made major changes to make the prison safer.
He says a big difference is happening in the close custody cell block, where about 360 prisoners are held who have caused trouble while incarcerated.
"We have a short-term segregation, like detention, then they come here for an assessment period," said Blades.
Blades says as soon as anyone is involved with a violent act, an investigation begins, and the inmate is brought to the close custody block, cut off from the main population, but still allowed to participate in limited programs on their tier.
He says it creates a safer environment for everyone.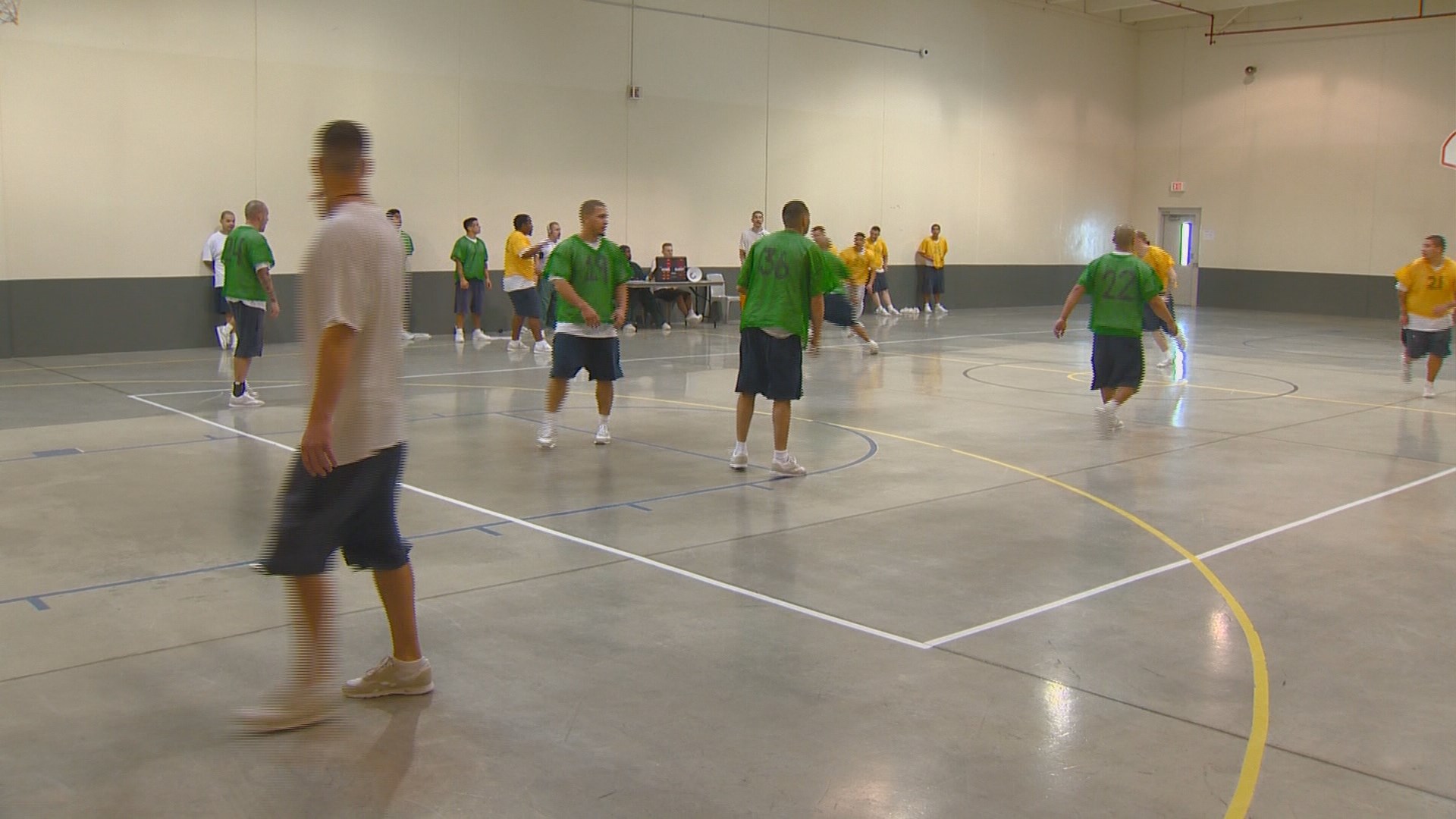 We found inmate Robert Johnson working out in the gym. He was incarcerated during the transition and agrees that life behind bars now is better.
"More relaxed, integrated with others, more sports, things like that, a lot more calmer, fair," said Johnson.
Blades says that atmosphere is making a difference, despite the numbers. He showed us several changes their staff has made, like adding more outdoor space and new programs to promote out of cell time, like basketball tournaments, and an expanded music room. We even saw dozens of prisoners who take in and train dogs before they're adopted.
Johnson added that relationships between inmates and employees have improved.
"I know the staff is more respectful, more respectful, they tend to listen more, IDOC they listen a lot more to you, to your needs," said Johnson.
Jeremy Hranac was one of about 55 percent of the CCA employees who stayed on, and agrees the transition went well.
"At first it seemed really seamless, there wasn't a whole lot of chaos and changes that were immediately implemented so it was kind of a smooth process," said Hranac.
He says staff are treated better now, and says it has led to a better environment for everyone.
"I think it's produced a better product, we have better staff and that's just bled down to the inmate level," said Hranac.
Blades says the overall cost to operate the prison has gone down, from $28 million under CCA control to $22 million currently.
He says their other big focus is transparency. They sent letters to all Idaho lawmakers inviting them to the prison unannounced at any time.
Rep. Rick Youngblood was one of several who took them up on the offer.
"Our concern was how was taking over the prison from the private sector and we got nothing but great comments from former CCA workers," said Youngblood.
He visited the prison one night last fall with two other legislators.
"Talking to the correctional officers and the folks who were there, that it just seemed better, I didn't get anyone saying it was unpleasant, unorganized, in fact just the opposite," said Youngblood.
The transition is not quite over yet. A private company is being used for food services, but the state is scheduled to take over that operation as well this summer.