BOISE - The Race To Robie Creek -- a half-marathon billed as the "toughest race in the Northwest" -- was even longer than usual this year, but that didn't stop about 2,400 runners from accepting the challenge.
Because of construction on Fort Street, runners were rerouted, making a loop through the VA grounds shortly after the start, before heading into the foothills and over Aldape Summit.
Previous story: "Toughest Race in the Northwest" kicks off Saturday
Gus Gibbs, who is 32 years old and lives in Ketchum, finished first overall.
"Thanks to the community for keeping me accountable, otherwise I'd just be lying on my couch playing with my foster kitties," Gibbs said.
Megan Lacy, 24, from Boise, was the top-finishing woman.
"The course is really hard," Lacy said. "This was my first official half-marathon, so I really decided to start with the hardest one, I guess."
As with the past 40 editions of the Race To Robie, the 41st annual race had a whimsical theme: "2018: A Race Odyssey."
Photo gallery (click here if you don't see it below)
Gallery: 41st annual Race to Robie Creek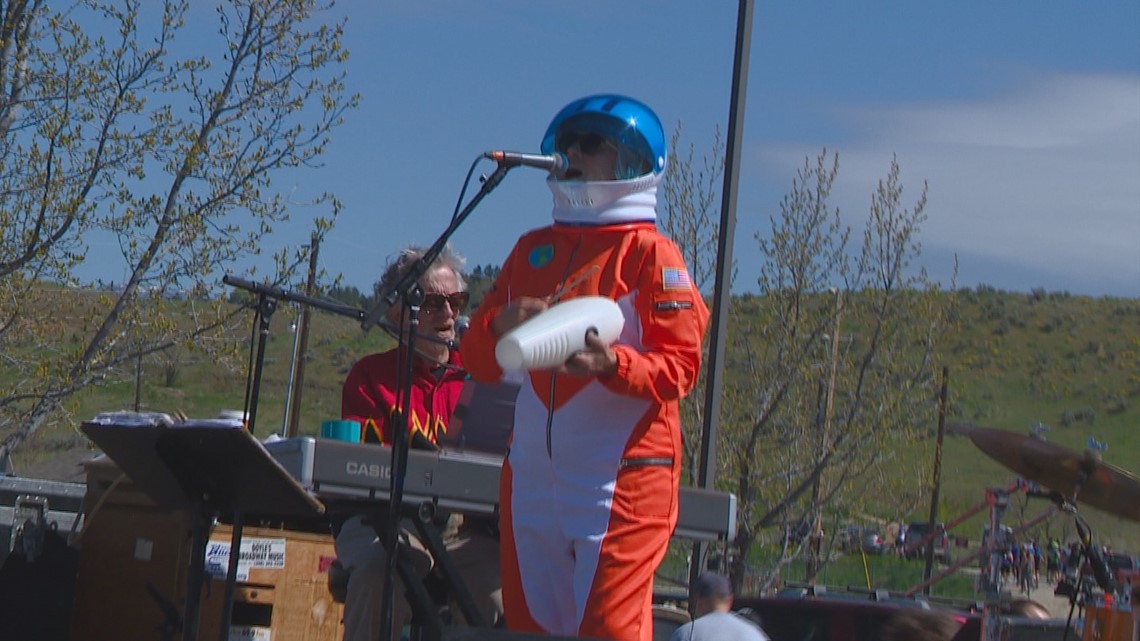 Finish line video (also available through this link under 'Sports Video')
Video: Finish line 1:19:27-1:29:27
Video: Finish line 1:29:27-1:39:27
Video: Finish line 1:39:27-1:49:27
Video: Finish line 1:49:27-1:59:27
Video: Finish line 1:59:27-2:09:27
Video: Finish line 2:09:27-2:19:27
Video: Finish line 2:19:27-2:29:27
Video: Finish line 2:29:27-2:39:27
Video: Finish line 2:39:27-2:49:27
Video: Finish line 2:49:27-2:59:27
Video: Finish line 2:59:27-3:09:27