BOISE - As the nation honored Dr. Martin Luther King Jr.'s life and legacy on the 50th anniversary of his assassination Wednesday, a civil rights leader in Boise took time to reflect on Idaho's history in the civil rights movement.
Phillip Thompson is the Board president and director of the Idaho Black History Museum. The museum is housed in the first African American church in Boise, the St. Paul Baptist Church.
"My great, great-grandfather and his father-in-law built this church in 1921," Thompson said. "He was a preacher. He would establish churches."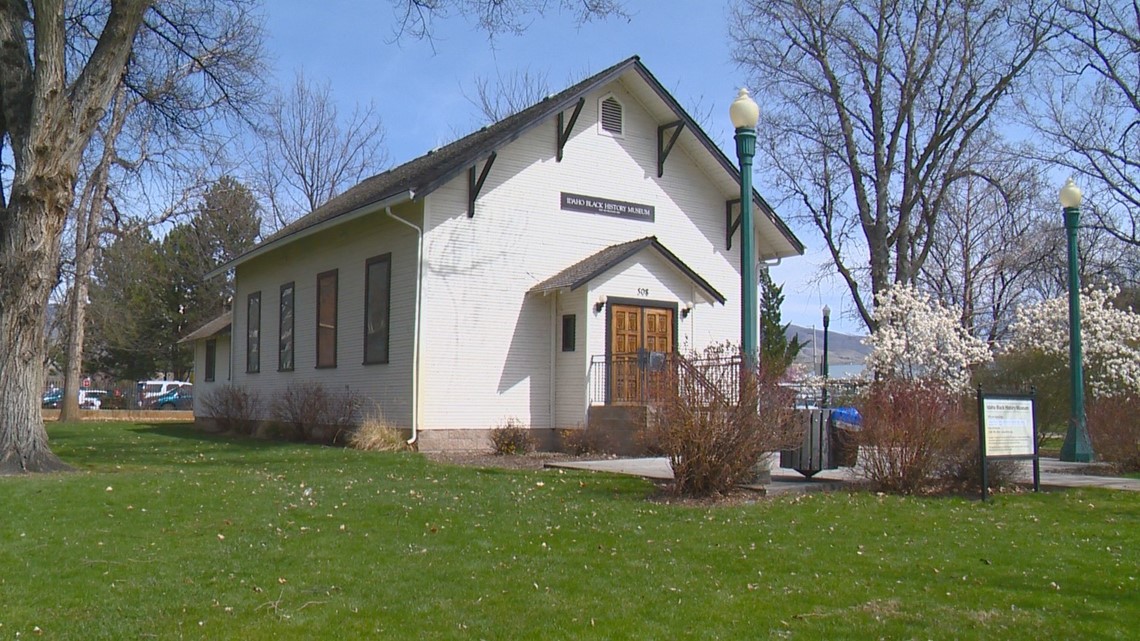 The once one-room church is now located at Julia Davis Park in Boise. Displays inside tell the history of Idaho's civil rights movement, which Thompson says was progressive for its time.
"People often forget," Thompson said. "Idaho... passed a civil rights law three years before the U.S. did."
Thompson's grandmother, Dorothy Buckner was instrumental in the passage of Idaho's first civil rights bill in 1961.
In the 1920s when the Ku Klux Klan increased its activity in Idaho, forcing more than 300 blacks to leave the state, Pocatello's first black policeman stood strong. And soon after, the Idaho Legislature responded to the KKK by making it unlawful to wear masks in public.
In 1952, Idaho civil rights groups worked to overturn YMCA policies that prohibited blacks from joining. The same year, Reginald Reeves became the first black person to graduate from University of Idaho'S law school. And in 1964, Pocatello resident Dorthy Johnson became the first black woman to win the title of Miss Idaho. All are milestones for Idaho, while much of the country was embroiled in racial injustice and hatred.
Thompson argues Idaho deserves more credit than we get when it comes to civil rights.
"I think that Idaho has really gotten pulled, their name has been run through the dirt by people from outside of Idaho and we've got to kind of take that back," Thompson said.
Idaho's civil rights reputation began to tarnish in the early 1970s with the establishment of the Aryan Nations in North Idaho, followed by the Ruby Ridge standoff in 1992. They are bruising incidents that fueled ugly stereotypes about Idaho, but Idahoans fought back by launching campaigns like "Idaho is Too Great for Hate."
Thompson sees the shift over the last 20 years for more inclusiveness continuing today. He says incidents, like vandalism to the Idaho Anne Frank Human Rights Memorial and a racist letter threatening young refugee soccer players, are isolated and don't reflect the values of the majority of Idahoans.
"And that's the narrative we need to push as opposed to these isolated incidents of people acting out," Thompson said. "We need to focus on the response of the community, and so as far as that goes, Boise's tops."
However, Thompson acknowledges Idaho isn't perfect. He says his mother, Idaho Senator Cherie Buckner-Webb, always told him growing up that as a black person, "you've got to be twice as good to be considered half as good."
He shares the same advice with his seven-year-old daughter today, in the year 2018.