Police are asking for the public's help in identifying a woman accused of using counterfeit $100 bills at stores in the Boise area.
Investigators say the woman used a fake $100 bill to make a small purchase Monday afternoon at a store near the intersection of Franklin and Milwaukee streets. Afterward, store employees realized the bill was counterfeit and contacted police.
The woman is also suspected of passing counterfeit $100 bills at other stores in Boise and Meridian.
On Thursday, police released photos of the suspect, taken from surveillance video.
Boise counterfeit bills suspect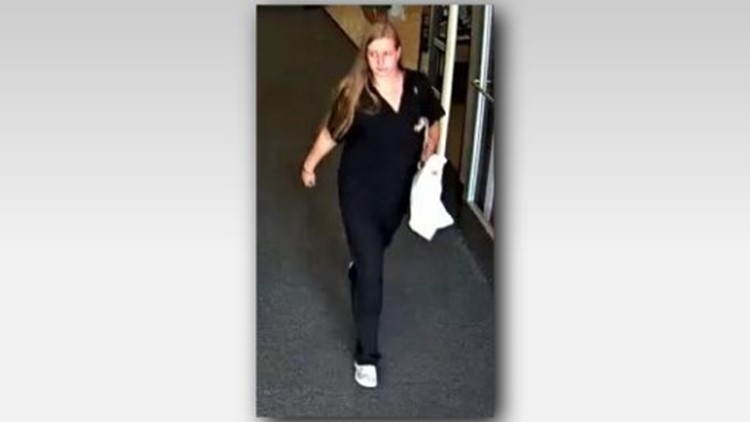 She is described as a white adult female, possibly in her 20s, with long strawberry blonde hair. During each transaction, she was wearing hospital scrubs.
Police believe she may be driving a dark-colored two-door soft top convertible.
Anyone who recognizes the woman is encouraged to contact Crime Stoppers at (208) 343-COPS (2677), www.343cops.com, or by using the P3 Tips App.