EVENT GUIDE: Summer fun in the Treasure Valley and beyond
Plan your summer with this guide of events happening in the Treasure Valley and beyond.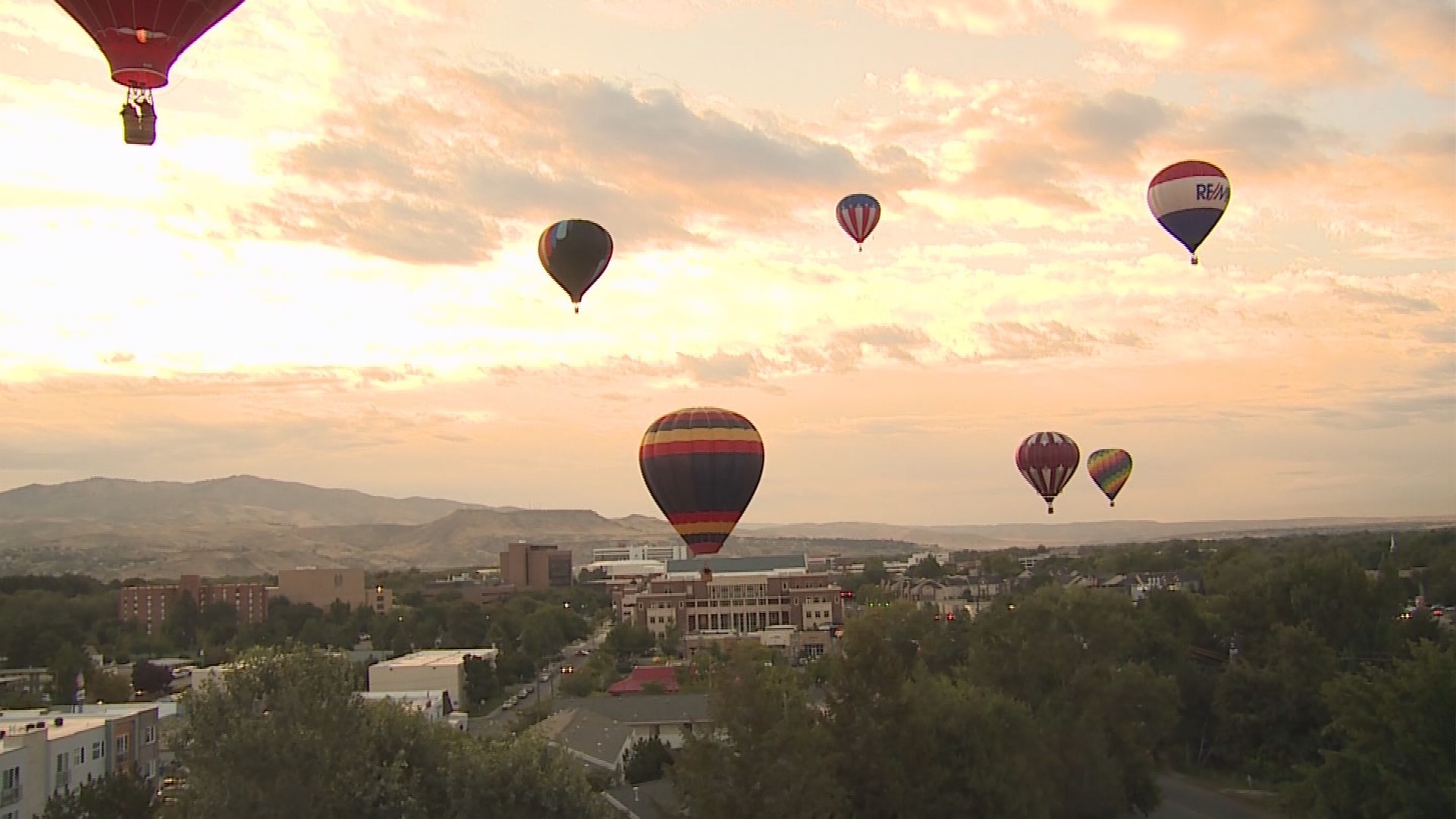 If you're looking to get out of the house this summer and take in some culture, live music, or a fun, family-friendly festival - look no further than this updated summer 2019 event guide. We've compiled all of the major community events happening in the Treasure Valley and beyond - from music and art festivals to rodeos and parades. While there is something for just about everyone on this list, you'll notice the one recurring theme is that most events are outdoors. It is summer after all!
For a look at our Exploring Idaho series, click here.
Events below are listed by date. Note: click or tap on the chapter titles (months or event types) to go directly to the section you want to see. Scroll to the end to see events and activities that you can enjoy all summer long!


AUGUST
:
Western Idaho Fair
Friday, Aug. 16 - Sunday, Aug. 25
Western Idaho Fairgrounds, Garden City
Carnival, concerts, stage acts, dance competition, 4H and FFA exhibits and livestock sales, and more.
Concert acts include: 3 Doors Down (Aug. 20), Nitty Gritty Dirt Band (Aug. 21), Dustin Lynch (Aug. 22), REO Speedwagon (Aug. 23)
Albertsons Boise Open
Thursday, Aug. 22 - Sunday, Sept. Aug. 25
Hillcrest Country Club, 4610 W. Hillcrest Dr.
Admission: Individual daily grounds ticket: $15; Individual weekly grounds ticket: $25 in advance, $35 at gate; More ticketing options, including group tickets, on website.
75 PGA Tour players and 75 Web.com Tour players will compete for 25 PGA Tour cards and $1 million in prize money. All proceeds go to charities through the TICKETS Fore CHARITY program.
Pooch Party Stroll & Splash
Saturday, Aug. 24, 9 a.m. - 1 p.m.
Lakeview Park, Nampa
Admission: $25 first dog, $10 for each additional dog
The 12th annual Pooch Party at Lakeview Park is Nampa's largest dog festival; Participate in a one mile walk around the park. After the walk, Lakeview Water Park will open and the dogs will have the opportunity to splash around in the swimming pool. Enjoy contests, raffles, a canine cake walk and pet friendly vendor booths.
All proceeds go toward the continued development of Nampa's Amity Dog Park as well as start to fund a second dog park in Nampa.
Warbird Roundup
Saturday, Aug. 24 and Sunday, Aug. 25, 9 a.m. - 4 p.m.
Warhawk Air Museum, 201 Municipal Drive, Nampa
The Warbird Roundup - a popular annual gathering of famous WWII airplanes - returns to the Warhawk Air Museum for its 17th year. This year, the Museum is honoring the 75th anniversary of D-Day.
Spirit of Boise Balloon Classic
Wednesday, Aug. 28 - Sunday, Sept. 1
Ann Morrison Park, Boise
The always-popular Spirit of Boise Balloon Classic returns to Ann Morrison Park, bringing the high-flying spectacle to the City of Trees for its 29th year. For five days, dozens of balloon pilots and crews will take to the skies over Boise. One annual highlight of the event is the Night Night Glow Spectacular which illuminates the park beginning at dusk on Friday, Aug. 30.
Twin Falls County Fair
Wednesday, Aug. 28 - Monday, Sept. 2
Twin Falls County Fairgrounds, 215 Fair Avenue, Filer
Carnival, concert (Chris Janson on Sept. 1), stage acts, Ponies, Pistols & Pistons show, Magic Valley Stampede Rodeo, Chicks and Chaps Ladies event, exhibits, and more.
SUMMER-LONG EVENTS AND ACTIVITIES
:
Concert series and more
Alive After Five (Boise)
Grove Plaza, Downtown Boise
5 - 8 p.m. Wednesdays, June 5 - Aug. 28
Downtown Boise's long-running concert series, Alive After Five, returns to the Grove Plaza for its 33rd year. The weekly event is free to attend. Check website above for weekly schedule and headlining acts.
Idaho Botanical Garden
Located in Boise's Old Penitentiary Historic District, the Idaho Botanical Garden is a feast for the senses, no matter the season.
IBG Great Garden Escape Concert Series (Boise)
A recurring summer event at the Idaho Botanical Garden, the Great Garden Escape features a great lineup of bands.
Thursday evenings, June 6 to September 5
Outlaw Field Summer Concert Series (Boise)
Another popular outdoor concert series at the Idaho Botanical Garden, Outlaw Field has a long list of popular musical artists set to perform this summer. The lineup includes Indigo Girls, Rebelution, Clint Black, Slightly Stoopid, Nathanial Rateliff & The Night Sweats, Lord Huron & Shakey Graves, The Piano Guys, Josh Groban, Foreigner, and Dropkick Murphys.
Rock the Village Concert Series (Meridian)
The Village at Meridian
Fridays, 5:30 - 8:30 p.m., June 7 - July 19
Set in the open public area at the Village at Meridian, the Rock the Village Concert Series has become a popular summer event. It features a great mix of music from local and regional artists.
Indian Creek Summer Concert Series (Caldwell)
Indian Creek Plaza, downtown Caldwell
Tuesdays, 6 - 9 p.m., through Aug. 27
Free admission
Indian Creek Plaza in downtown Caldwell will once again play host to a summer concert series, taking place each Tuesday night through the end of August. Check website above for weekly schedule and headlining acts.
Sunset Concert Series (Tamarack)
Tamarack Resort
Saturday evenings, June 29 - Aug. 24
Spend your Saturday evenings this summer enjoying live music and great company at the Sunset Concert Series, presented by the Tamarack Municipal Association.
Ste. Chapelle Concerts in the Park (Caldwell)
Ste. Chapelle Winery, 19348 Lowell Road, Caldwell
Sundays, 11 a.m. - 4:30 p.m., June 16 - Sept. 15
Ste. Chapelle winery's long-running summer concert series is celebrating 36 years. In addition to great live music, Concerts in the Park also features tasty food, local vendors and, of course, plenty of wine.
Live After Five in the Garden (Ontario)
Four Rivers Cultural Center, 676 SW 5th Avenue, Ontario
Wednesdays, June 12 - Aug. 21
Live After Five is an outdoor concert series held at the Four Rivers Cultural Center's Hikaru Mizu Japanese Garden. Admission is free and food and drinks are available for purchase from local restaurants.
Concerts on Broadway (Meridian)
Sept. 7, Sept. 21, and Oct. 5
Meridian City Hall plaza, 33 E. Broadway Avenue

Hosted by the Meridian Arts Commission, this free outdoor concert series will take place on four Saturdays this summer at the plaza of Meridian City Hall. Opening bands start at 2:30 p.m.
Thursday Thunder (Boise)
Every Thursday, June 20 - Aug. 29, 6 p.m.
Boise Spectrum, 7609 West Overland Road, Boise
Live music and entertainment, raffles, food and drink, and more. No charge for admission.
Outdoor Theatre
:
Idaho Shakespeare Festival
May 24 - Sept. 29
5657 East Warm Springs Avenue, Boise
A mainstay of summer entertainment in Boise, the Idaho Shakespeare Festival is celebrating its 43rd season in 2019. This year's slate of plays and musicals includes "The Taming of the Shrew," "Witness for the Prosecution," "The Music Man," "Julius Caesar," and "Million Dollar Quartet."
Starlight Mountain Theatre
May 26 - Sept. 1
Garden Valley, Idaho
Located on the banks of the Middle Fork of the Payette River in the mountains of Boise County, Starlight Mountain Theatre creates a unique ambiance and experience that is well-worth the one-hour drive from Boise. This year, SMT presents: Oklahoma!, Mama Mia, Newsies, Joseph and the Amazing Technicolor Dreamcoat, and Over the River and Through the Woods.
Float the Boise River
:
For those new to the Boise area, you may not realize just how big of a deal this is. Floating the Boise River is one of the most popular summer past times in the City of Trees. The floatable stretch of river runs between Barber Park - where floaters put in - and Ann Morrison Park. Plan on about three hours from start to finish. If you have your own tube or raft, it doesn't cost a cent to enjoy the river. If you don't have your own gear, you can rent it at Barber Park. Equipment rentals open at 12 p.m. and the first shuttle departs Ann Morrison Park at 1 p.m. Children under 14 are required to wear a flotation device (life jacket), and alcohol and glass containers are prohibited.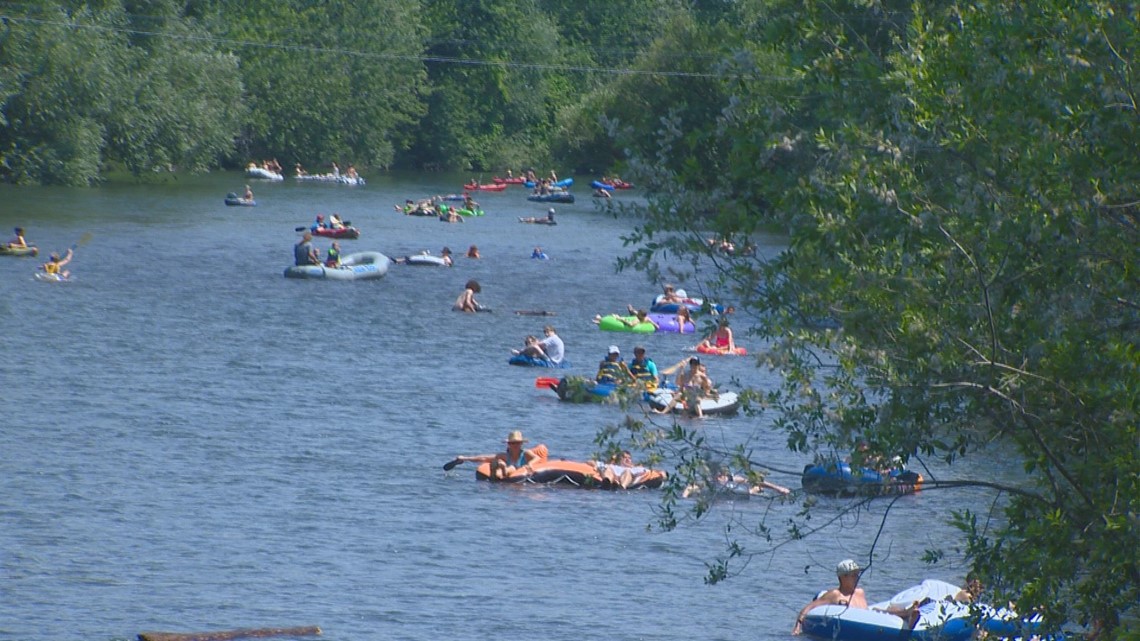 Visit Idaho Wine Country
:
June is Wine Month in Idaho, and there are a lot of events happening at the dozens of wineries in Idaho's burgeoning wine country. And while June is a great time to visit a local winery, there are tours and events happening all summer long. Here are just a few suggestions. For a full calendar of events and other ideas for wine country excursions, click here.
Idaho Wine Tours: Leave the driving to someone else and get on a 10-person bus tour to some of Southwest Idaho's best vineyards and wineries. Tickets cost $70 per person.
Sunny Slope Wine Trail: Featuring more than a dozen vineyards and orchards from Parma to Caldwell to Kuna, the Sunny Slope Wine Trail makes it easy to plan your visit to local wineries and cideries.
Looking to visit a specific winery/vineyard? Visit Idaho has a great website that will help you plan tour own wine country tour.
Explore Idaho's Craft Beer Scene
:
Wine isn't the only form of alcohol that is experiencing a sizable boom in the Gem State. Idaho's craft beer scene has exploded in recent years, and is now ranked tenth in the nation for breweries per capita, according to Idaho Brewers United, a nonprofit dedicated to the craft beer industry in the state. Visit Idaho has compiled a searchable list of breweries for you to choose from!
Hit the Slopes
:
Ski resorts aren't just for winters anymore. In fact, most Idaho ski resorts have been investing a lot of time and money to upgrade their summer operations. From lift-assisted mountain biking to taking a zipline tour or a ride on a mountain coaster, there are plenty of things to do on the mountain during the summer season. Most resorts also feature live music, food and drink, and other social activities on the weekends. Check out the links below for a look at our local ski resorts' summer plans.
Bogus Basin - Bogus's 10-mile Around the Mountain mountain bike loop has been ranked by MTBproject.com as the best trail in Idaho. In addition to mountain biking, you can try out the Glade Runner mountain coaster, go tubing, scale the climbing wall, catch some air on the bungee trampoline, or just take a day hike. Open weekends only until 7-day-a-week operations begin on Thursday, June 20.
Brundage Mountain - With an ever-expanding mountain bike park, Brundage offers something for all skill levels. If mountain biking isn't your thing, consider a game of disc golf or a scenic hike. Afterwords, get a bite to eat and a frosty beverage at Smoky's Bar & Grill. The resort also has a number of summer entertainment events planned, including a concert series. See the schedule here. Summer operations begin June 15, with the Bluebird Express quad chairlift running from 10 a.m. - 5 p.m., Wednesday - Sunday, through Labor Day.
Tamarack Resort - Like Bogus and Brundage, Tamarack features some of the best mountain biking trails in the state. But one thing Tamarack has that the others don't is a stellar zipline course that will have you soaring through Ponderosa pines, giving you a birds-eye view of Lake Cascade and the surrounding mountains. Tickets for the three-hour tour cost $99 per person. Speaking of Lake Cascade, it's just a 15 minute drive from Tamarack. There are several watersports outfitters offering rentals of kayaks, paddleboards, motorized pontoon boats, and more.
Sun Valley - Idaho's iconic winter ski destination is no slouch when it comes to summer fun. Sun Valley offers nearly 400 miles of singletrack trails for hiking and running. Or take a guided horseback tour through the stunning Wood River Valley landscape. And with 45 holes on three courses, golfers won't be left wanting. After a day in the sun, check out an ice show or go ice skating on one of the only year-round outdoor ice rinks in the country.
Sports & Entertainment
:
Meridian Speedway
335 South Main Street, Meridian
This popular quarter-mile asphalt short track boasts auto racing on Saturday nights all summer long. Gates open at 4:45 p.m. and racing starts at 6:45 p.m.
Firebird Raceway
8551 Idaho 16, Eagle
Founded in 1968, Firebird Raceway hosts drag races (mostly on Fridays and Saturdays) during the April - October season. Be sure to check out the Pepsi Nightfire Nationals Aug. 9 - 12, the raceway's premier event.
Boise Hawks Baseball
Memorial Stadium, 5600 N Glenwood Street, Boise
Boise's hometown pro baseball team - the Hawks - are a Single-A affiliate of the Colorado Rockies. To guarantee the best seats available for 2019, contact the Boise Hawks Front Office at (208) 322-5000.
Movies in the Park
:
Movies Under the Stars (Boise)
June 15 - Aug. 10
Locations: Various parks in Boise

Families will enjoy a fun-filled evening of kids' activities and great films on seven evenings for the "Movies Under the Stars" in Boise. The fun begins at 7 p.m. with free games for kids. At dusk, family-friendly movies are shown on a 30-foot inflatable movie screen.
CableONE Movie Night (Meridian)
Fridays, June 7 - August 23
Settlers Park, Meridian
Meridian Parks and Recreation hosts this free, family-friendly event every Friday night in June, July, and August at Settlers Park.
Silver Screen on the Green (Nampa)
Fridays, June 14 - Aug. 16
Optimist Park
Grab a blanket, a lawn chair, family and friends, and head to Optimist Park in Nampa to watch family-friendly movies on the big screen. Fun begins at 8:30 p.m., and movies begin at dusk.
Starlight Cinema Series (Caldwell)
Thursdays, June 6 - Aug. 22
Indian Creek Plaza, Caldwell
The theme of this summer's Starlight Cinema Series is "Throwback Thursday," and will feature popular movies from the past, and new movies featuring your favorite childhood toys, heroes, and more. Movies start at 8 p.m.
Attractions
:
Idaho Botanical Garden
Open 9 a.m. - 7 p.m. daily
2355 Old Penitentiary Road, Boise
One of the most popular summer destinations in Boise, the Idaho Botanical Garden hosts a wide range of events year 'round. In addition to summer concert series (see concerts section above), the Garden is home to various educational and cultural events, and offers private tours. Or you can just stop by for a self-guided stroll through the gorgeous floral scenery.
Roaring Springs Waterpark
Open 11 a.m. - 8 p.m. daily
400 W. Overland Road, Meridian
Cool off this summer at the Treasure Valley's only waterpark; New attractions this year include Bearfoot Bay, a wilderness-themed playground for kids with three new slides, 12 animal-themed play features, an expanded shallow wading pool, six new cabanas, and giant umbrellas to shade parents.
Wahooz Family Fun Zone
Mon. - Thurs. 11 a.m. - 10 p.m.; Fri.-Sat. 10 a.m. - 12 a.m.; Sun. 10 a.m. 10 p.m.
1385 Blue Marlin Lane, Meridian
Located right next door to Roaring Springs, Wahooz is a fun amusement park for the entire family. New attractions include the 17,000 square-foot, four-story Indoor Adventure Park.
Zoo Boise
Open 9 a.m. - 5 p.m. daily
355 Julia Davis Drive, Boise
With a long list of fun events planned all summer long, you can always find something to do at Zoo Boise. Highlighted events include Zoo Daze (June 8) and Zoobilee (Sept. 15). Also returning this summer is the popular Butterflies in Bloom attraction from June 1 - Labor Day. And be sure to check out the new 2.5-acre Gorongosa National Park Exhibit opening on July 17.
Yankee Fork Gold Dredge
Open 10 a.m. to 4:30 p.m. daily
300 Yankee Fork Road, Stanley
Admission: Adults - $5; Children 6-12 - $1; Donations encouraged
Get a taste of Idaho mining history with a visit to the Yankee Fork Gold Dredge, outside of beautiful Stanley, Idaho. Take a tour of the dredge and feel the power of the two Insgersoll-Rand diesel engines that once powered the massive machine. Next on your tour, visit the historic ghost mining town of Custer, just a mile up the road.
Farmers' Markets
:
Boise Farmers Market
9 a.m. - 1 p.m. Saturdays, April 6 - Oct. 26
1500 Shoreline Drive, Boise
Capital City Public Market
Saturdays, 9:30 a.m. - 1 p.m., April 13 - Oct 26
8th and Idaho streets, Boise
Caldwell Farmers Market
Tuesday, 5 - 9 p.m., May 21 - Sept. 17
Indian Creek Plaza, Caldwell
The Caldwell Farmers Market is now part of Tuesdays on the Creek at the Indian Creek Plaza in downtown Caldwell. The Market will run from 5 p.m. to 9 p.m. in conjunction with the Summer Concert Series (6 - 9 p.m.)
Eagle Saturday Market
Saturdays, 9:00 a.m. - 2 p.m., May 4 - Oct. 5
Heritage Park, 185 E. State Street, Eagle
Emmett Farmers Market
Saturdays, 9 a.m. - 1 p.m., and Wednesdays, 3 to 6 p.m., June 1 - Oct. 26
Blaser Park, North Washington Avenue and West Park Street, Emmett
McCall Farmers Market
Wednesdays and Saturdays, 10 a.m. - 2 p.m., June 6 through mid-October
Intersection of Pine and Lenora streets, McCall
Meridian Main Street Market
Saturdays, 9 a.m. - 2 p.m., April 13 - Oct. 12
Meridian City Hall plaza, 33 E. Broadway Avenue
Nampa Farmers Market
Saturdays, 9 a.m. - 1 p.m., April 27 - Oct. 26
Lloyd Square Park, 13th and Front streets, Nampa
If you know of an event that should be in this guide, please email tmiller@ktvb.com.