BOISE, Idaho — Idahoans said goodbye to 2020 and rang in the new year by dropping a giant spud at the stroke of midnight.
The Idaho Potato Drop has become an annual tradition for tens of thousands of revelers in downtown Boise, but this year was different.
Due to the coronavirus pandemic, the event took place in an undisclosed location and was only available to be able to be viewed on TV and online.
Despite the changes, event organizers lined up plenty of entertainment this year, including a ski and snowboard jump contest, live music, fireworks, and of course, the drop of the 2,000-pound, 16-foot spud at midnight.
"One of the treats at the end of the night will be the winner of the urban air exhibition flying through that last jump as the potato drops and the fireworks explode through columns of fire," Dylan Cline, CEO and founder of the Idaho Potato Drop, told KTVB before the event. "Over the years there have been tater haters and naysayers saying that dropping a potato represents Idaho in some sort of negative light, but we're taking this opportunity to do things right, persevere, do it in a safe way and show the world what a strong, healthy community really can do when they come together."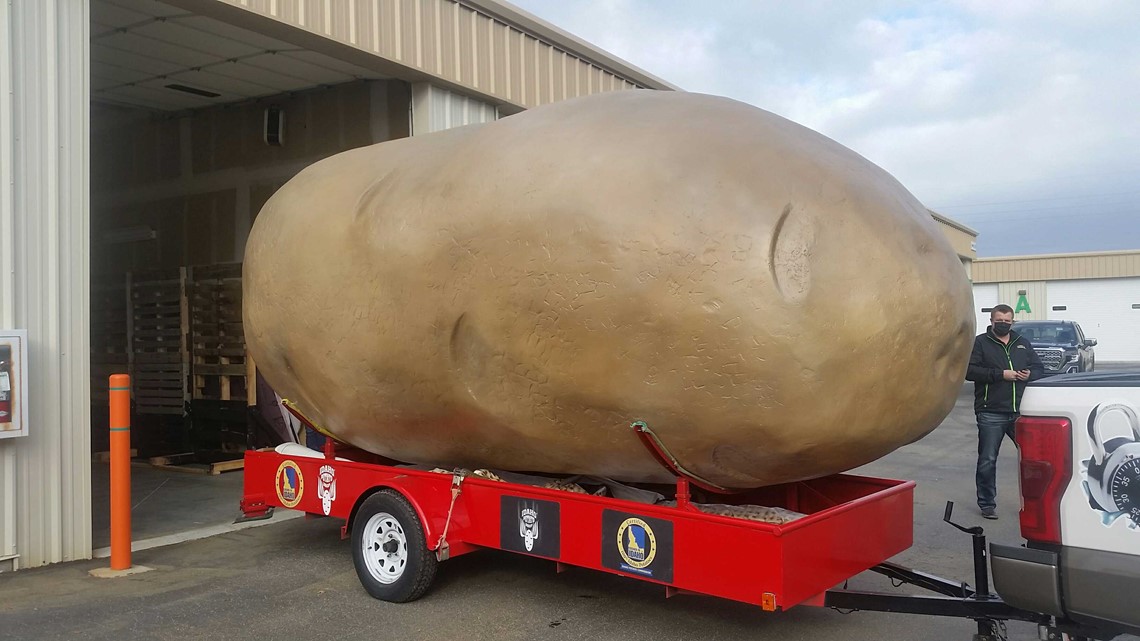 KTVB was a sponsor again this year and was the exclusive place to see the 8th annual Idaho Potato Drop - both online and on air.
The Idaho Potato Drop got its start in 2013 when the first big spud was lowered from a crane at The Grove. Over the years there has been a number of changes including a new location at the Idaho Capitol, the GlowTato, live music, a 5k race, and a huge fireworks display. The event has always been free to the public.