BOISE, Idaho — For residents of southern Idaho, "thinking spring" usually means making plans to go spring skiing, hiking, golfing, or maybe do some early planting.
While bulbs are starting to pop, the sun is shining even brighter and temperatures are warming.
That big thaw of spring signals the start of run-off season when the reservoirs fill up, and some rivers begin to overflow their banks.
Before the melting really gets going, we need to take a look at how much water is packed away, and how we can best prepare for the upcoming run-off season.
For Troy Lindquist, a service hydrologist for the National Weather Service in Boise, this is his busy season. And it will only get busier.
"Spring run-off and flood-potential, it's not a real simple thing," Linquist said. "A lot of things come into play. Snowpack for Idaho, as a whole, typically peaks late March to the early part of April."
Snowpack is vitally important in our high desert climate. We need to get the snow in the winter, so that snow can provide the water needed during the dry months of summer.
Whether or not low-lying areas of the state face drought conditions depends largely on the status of our all-important water storage supply.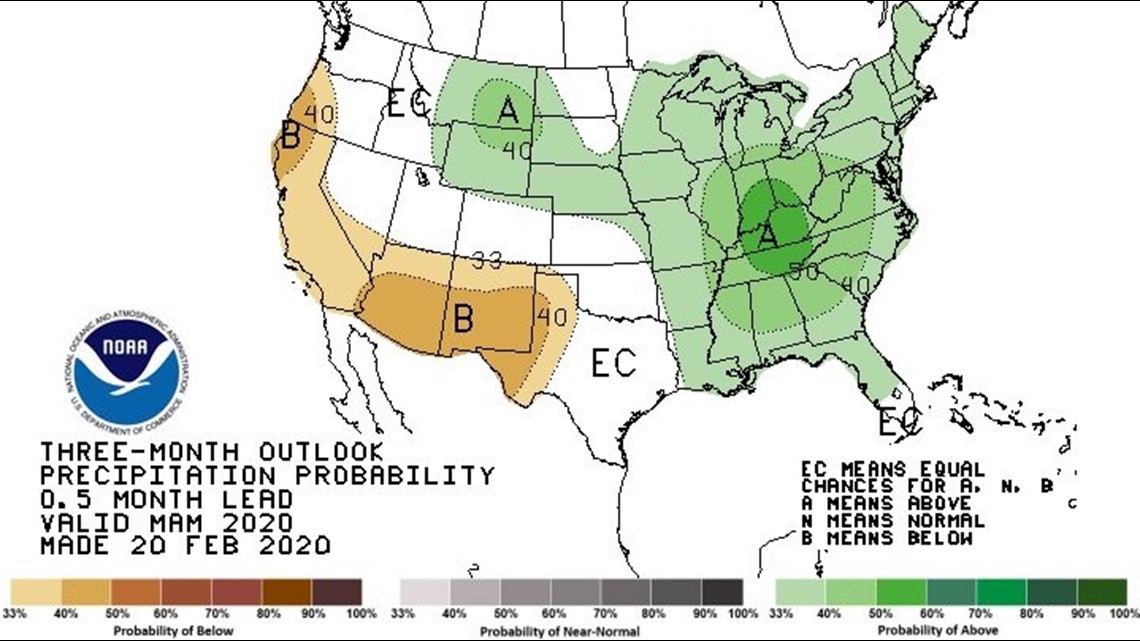 To date, most of the area's snowpack, or snow-water equivalent, is running very close to average for the end of February, according to the Idaho branch of the Natural Resources Conservation Service.
However, there is one area that hasn't done as well through the winter so far.
"Wood River Basin, Big Lost River Basin, the storm track hasn't been as favorable for those basins, so they're lagging a little bit," Lindquist said. "They have a deficit for their snowpack."
That region of south-central Idaho was an active area for flooding concerns last spring. But just because the snowpack is below average there now, doesn't mean it will be left high-and-dry in the coming months.
"There's always a risk, whether there's above normal or below normal snowpack," Lindquist said. "Just keep in mind the dangers of flooding."
While the Climate Prediction Center at the National Oceanic and Atmospheric Administration is predicting likely above-average temperatures for March, April and May, that general outlook over the span of 90 days doesn't give us any clues of what to expect from day to day – or even week to week.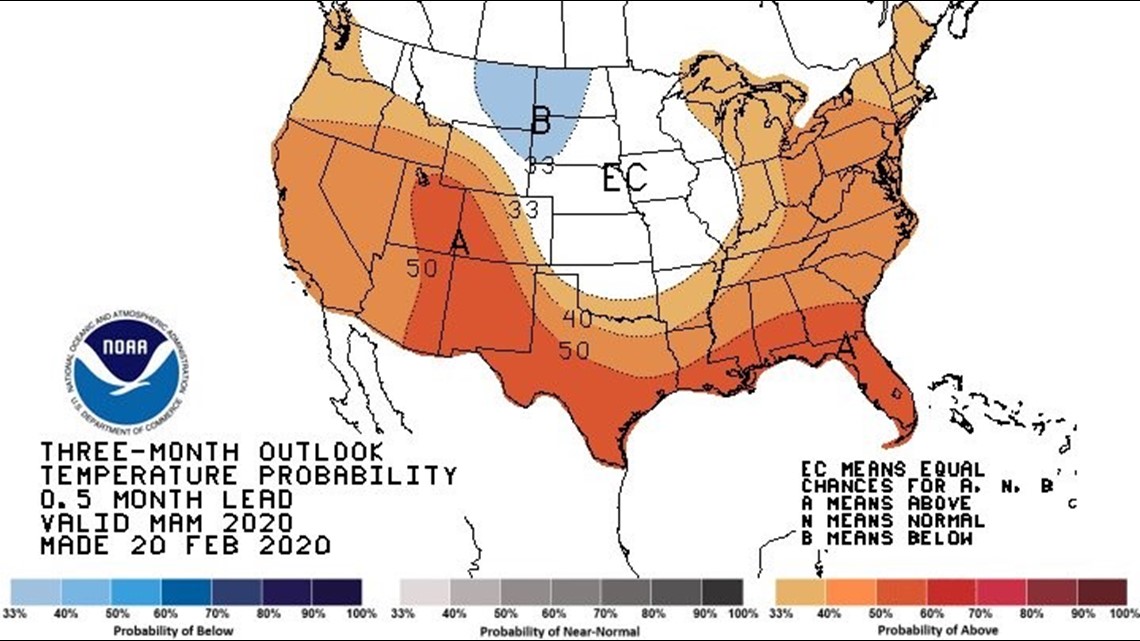 A warm stretch of weather or a heavy rain event could change things dramatically.
"Something could change over the next [week] to take the risk from average to above average if we get the right storm system to move into the area," Lindquist said.
The National Weather Service in Boise will watch the short-range forecast very closely, moving through spring.
If there is one area to keep a close eye on, it's the Weiser River Basin.
"That's one area we always keep an eye on, is that Weiser Basin," Lindquist said. "It is a lower elevation basin, and that snowpack in there can melt very quickly, and they also are prone to getting some pretty significant rainfall on top of that."
The bottom line is, even with our snowpack sitting close to average, and even with a calculated plan in place to release water from the reservoirs as needed, it would only take one change in the weather to take conditions from good, to bad, to worse.
Flood safety messaging is so important, heading into this spring run-off season. Your team of meteorologists here at KTVB will always keep you posted on-air and online at KTVB.COM. Check out the latest weather forecast here.