BOISE, Idaho — Heavy rain is causing flooding throughout the Treasure Valley and has prompted several road closures.
In Boise, standing water on the I-184 Connector caused at least three separate crashes Wednesday afternoon.
The crashes occurred in the westbound lanes near the Cole Road exit, a spot that is notorious for hydroplaning. Police were asking drivers to use an alternate route if possible.
Also in Ada County, two roads were shut down due to flooding Wednesday afternoon.
According to the Ada County Highway District, Ten Mile Road from Ustick Road to McMillian Road is closed. The road had just reopened from closure due to roadwork when Wednesday's flooding shut it down again.
Also closed is a section of Floating Feather Road between Linder Road to Lanewood Road.
ACHD says both stretches of road will stay closed until Thursday.
In Payette County, a section of State Highway 52 was shut down Wednesday morning after a mudslide covered the roadway between Yeager Lane and Killebrew Drive, about two miles east of Payette.
As of late Wednesday afternoon, Highway 52 was reduced to one lane in the area, and drivers were told to expect delays.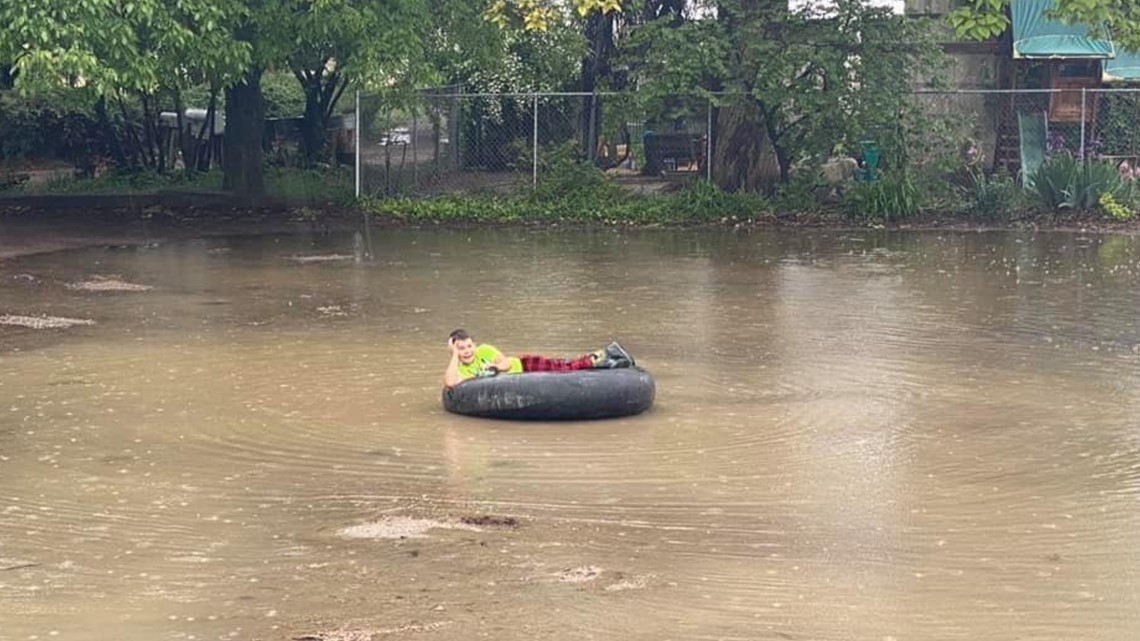 A KTVB photographer also spotted flooding in one neighborhood park at the corner of Ten Mile and Deer Flat roads.
KTVB's Rick Lantz says the rain is expected to continue Wednesday evening but should let up overnight. We could see more rain and possible thunderstorms moving into the area Thursday afternoon. See the latest forecast here.