BOISE, Idaho — The drought outlook for the Treasure Valley is already off to a grim start this year.
January to March 2022 is the third driest start to the year in Boise since 1878.
In a typical year, April 1 would be the benchmark for peak snowpack around Idaho, but the snow in the mountains around the Treasure Valley is already beginning to melt.
Tamarack Resort and Bogus Basinens winter operations Sunday, while. Brundage Resort in McCall is set to close April 10.
McCall saw its 8th driest start to the year in 2022, according to SNOTEL data.
Most of the mountains in Southern Idaho are only seeing between 60-70% of their normal snowpack for this time of year. The snowpack levels - coupled with a a slow melt - are key to replenishing Idaho's reservoirs, which are also at low levels.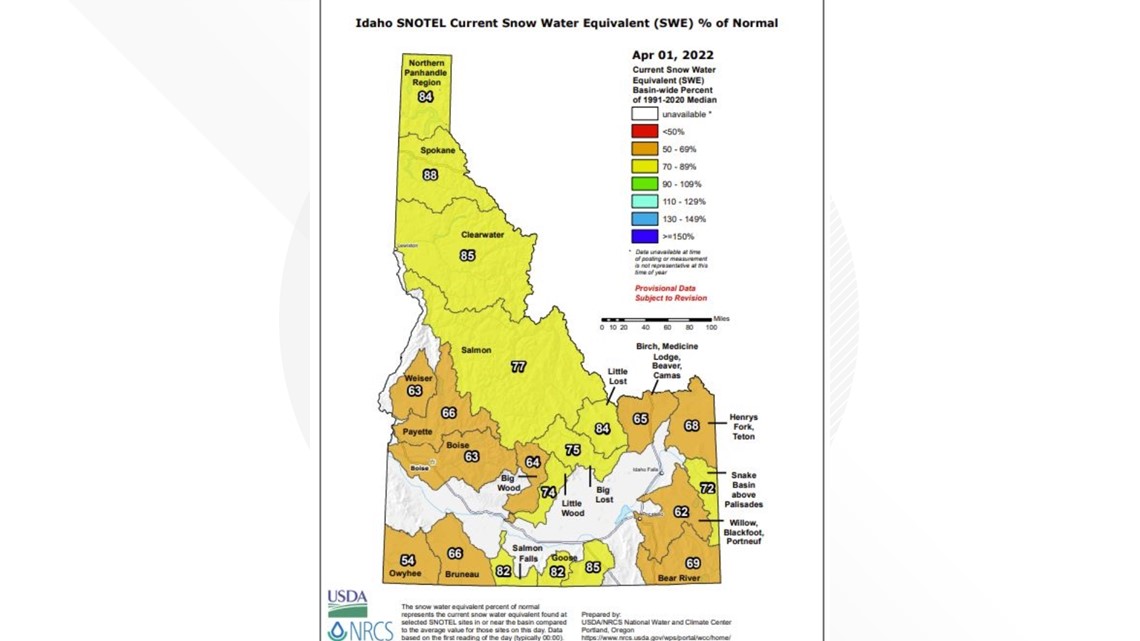 2022 marks Idaho's second year of drought, and the current conditions are worse than the same time last year. Some of that is due to the La Niña pattern. Last year was also a La Niña year, and an the Northwest, when there are two La Niña years back to back, the second one is always drier.
Northern parts of Idaho - about 13% of the state - are out of drought conditions.
This year a dominant high-pressure center stayed closer to the West Coast than normal, rerouting storms around much of the Northwest. The Climate Prediction Center's seasonal outlook says that April, May, and June may bring below-average precipitation.