RIGGINS, Idaho — Highway 95 south of Riggins is closed again. That's near the site of a massive rockslide.
The Idaho Transportation Department opened a detour around the closure Wednesday morning but discovered significant movement on the slope and announced the detour will not be open Thursday and Friday.
The rockslide is at milepost 188. That's two miles north of Pollock.
Officials say this closure is anticipated to last at least two days.
"Between Monday and today, one of our survey targets moved nearly two inches," Operations Engineer Jared Hopkins said. "That kind of activity may not sound like much, but in terms of geological movement it is alarming."
Closing the highway will allow geotechnical experts to perform intensive scaling activities to dislodge the rock and reassess site conditions.
During the closure, Old Pollock Road will serve as a detour for both passenger and commercial traffic.
"This is a one-lane gravel road that is nearly four miles long," Hopkins said. "Even with this open, getting through the area could take up to three hours."
Repairs to Old Pollock Road were completed Wednesday evening.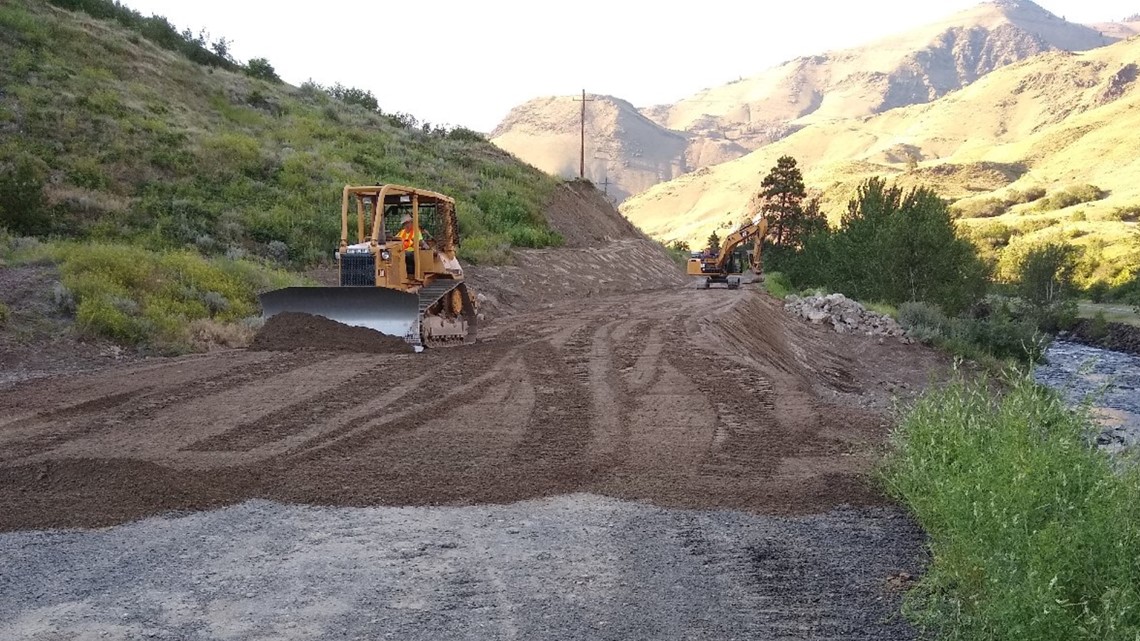 Flaggers will be on scene Thursday morning at 6 a.m. PDT / 7 a.m. MDT to direct alternating traffic.
"Slides are unpredictable, and this one keeps proving that," Hopkins said. "For the safety of drivers and our workers, we have to close it. Until this problem is solved, we recommend that drivers check 511 every time they travel on US-95."
The U.S. Forest Service sent out a warning to motorists - do not use French Creek Road on the Payette National Forest as a detour for Highway 95.

Officials say French Creek Road is a high clearance road (not for two wheel drive vehicles) that is not recommended for travel by inexperienced mountain road drivers. Many drivers have had a difficult time traversing this road and have placed themselves in peril. Many vehicles have been driven off the road.

The road is rough with drop offs of more than 1,000 feet. It is a single lane, dirt road that has not been graded, and has limited pull outs which making passing a challenge.
Drivers should download the 511 app, follow ITD on Facebook and Twitter and pay attention to signs in the area for updates.