NEW MEADOWS, Idaho — US highway 95 is open to traffic again after being closed in both directions between New Meadows and Riggins, the Idaho Transportation Department announced at 10:36 a.m. Saturday.
The highway had been shut down Thursday morning after a semi-truck hauling propane overturned at milepost 177, near the Little Salmon River bridge, and began leaking fuel. The driver of the semi-truck was transported to a local hospital with injuries, according to Idaho State Police. The truck's fuel tank had ruptured due to the crash.
Idaho State Police said the tractor-trailer was hauling an estimated 8,000 to 11,000 gallons of propane, which is a flammable material. ITD said on Friday that first responders were still cleaning up "thousands of gallons."
ITD District 2 Public Information Officer Mark Pfeifer told KTVB Friday evening that hazmat crews are on site using hoses to capture leaking gas, so crews can burn it off at a safe distance away.
"[Friday night] crews will attempt to get the tanker upright so that the remaining liquid propane can be pumped out," Pfeifer said. "If that doesn't work, crews plan to burn off the propane, which will take more time, which could force an extended closure."
Shortly after the truck crash Thursday, the Adams County Sheriff's Office said there was a mandatory one-mile evacuation for residents around milepost 177 on Highway 95. That's about halfway between Riggins and New Meadows, in an area where Highway 95 runs along the Little Salmon River.
A representative of Idaho Department of Environmental Quality told KTVB the leak poses little risk to human health, and that propane gas from the leak will ultimately dilute in the atmosphere. The crash took place about 60 feet away from the Little Salmon River. Crews will remediate soil near the site.
In a Facebook post, the City of New Meadows said it was not being evacuated. The evacuation was only for within the one-mile radius of the fuel leak.
The closure, which lasted almost exactly 48 hours, cut off the most direct connection between Idaho's northern and southwestern counties. From Interstate 84, US 95 runs north through Payette and Washington counties before going into Adams County, which includes New Meadows. Idaho highway 55 ends when it meets US 95 at New Meadows. North from there, US 95 is the only major north-south route within Idaho. For most passenger cars and trucks, the safest alternate routes to points north of New Meadows run through parts of Oregon and Washington.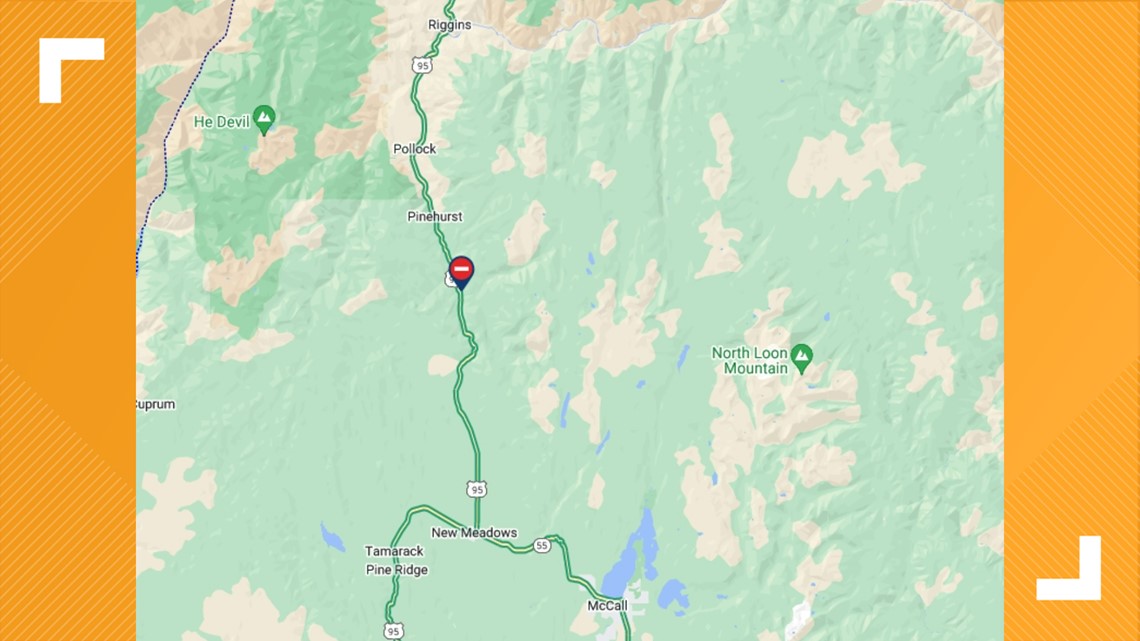 See the latest news from around the Treasure Valley and the Gem State in our YouTube playlist: