MOUNTAIN HOME, Idaho — Two women were killed and five other people were sent to the hospital following a major crash on Highway 51 near Mountain Home Saturday.
The pileup happened just after 4 p.m. south of Mountain Home on the northbound side of the highway.
According to Idaho State Police, seven vehicles total were involved: a semi-truck, two passenger cars, three pickups, and an SUV.
Police have released little information about what led up to the chain reaction of wrecks, but pointed to severe weather as a potential factor. Crosswinds of up to 45 miles an hour kicked up dust that dramatically reduced visibility in the area.
The drivers of all three pickup trucks - 39-year-old Isias Armenta Valdez of New Mexico, 34-year-old Stephen Zandes of Mountain Home, and 74-year-old Douglas Meyer of Mountain Home - were taken to St. Luke's Elmore in Mountain Home, as was the driver of a Honda CRV, 32-year-old Daniel Holland of Meridian.
7-vehicle crash blocks all lanes on Highway 51 near Mountain Home
Two women riding as passengers in the CRV were killed in the crash: 34-year-old Lisa M. Holland of Meridian and 38-year-old Laurie Bloomquist of Portland. A child riding in that car was also injured and taken to St. Luke's in Boise, where he later died.
Idaho State Police did not release the name of the child, but the City of Meridian says Lisa Holland's young son Milo was killed in the wreck.
Everyone involved in the crash was wearing a seatbelt, police say.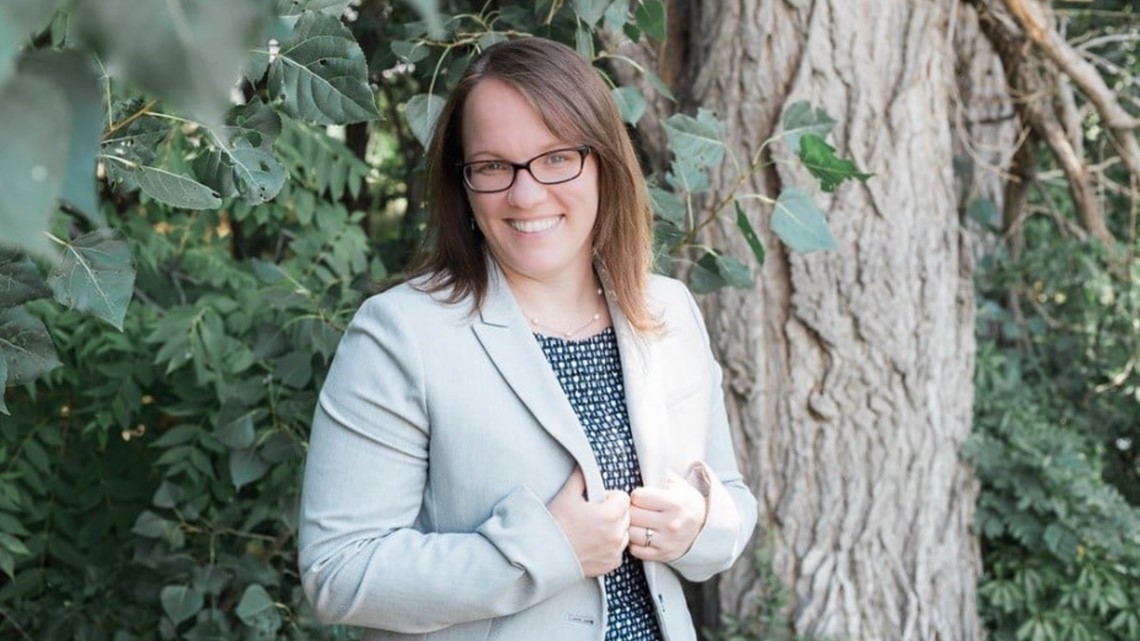 "We are heartbroken to share the tragic news that we have lost our Economic Development Director, Lisa Holland and her small son in a car accident over the weekend," the city wrote. "Words cannot express the ache we feel at the loss but are dedicated to continuing the hard work Lisa did for this community. She was not only a co-worker and economic guru, but she was our friend and family member. To know this wonderful woman, was to truly experience genuine happiness, kindness and friendship. Lisa will be missed in ways that can't be described. Please keep Lisa, her son, husband and family in your prayers and thoughts. Take time to express your love to those important in your lives."
Meridian Mayor Robert Simison also expressed his condolences.
"As a community, we are grieving from the tragic loss of so much that it broke my heart when I first heard the news. Three lives were lost and my deepest condolences go to the families that are mourning the loss of Lisa, her sister Laurie, and Lisa's young son Milo," the mayor wrote. "The Treasure Valley lost a friend, colleague, passionate volunteer, and community advocate whose work in economic development was a huge influence in our region and the State of Idaho. Lisa wore many hats in the work she did and relationships she built. We knew her most as a member of our Planning and Zoning Commission, but what we saw over the last year through our conversations and pictures was a beaming wife and new mother. As part of our family at the City of Meridian, we lift up Lisa's family in prayer through this difficult time and reflect upon her life. I ask that you join us for a moment of silence during our City Council meeting. Additionally, we ask the same during our Planning and Zoning Commission meeting on Thursday when the Commission will have "Recognition and Remembrance of Commissioner Holland" as a community item. We hope these small efforts will help us all remember Lisa during this mournful week. May Lisa, Laurie and Milo rest in peace and her family be lifted up in strength by the love and support of our community."
Both lanes of Highway 51 were blocked for four hours after the crash. The pileup remains under investigation.