MOUNTAIN HOME, Idaho — Future visitors to Bruneau Dunes State Park will get a view of the universe unlike any seen from the park in its history. Dedication of a new observatory there is set for Thursday, June 1.
Inside the observatory is a powerful new telescope, protected by a rotating dome. According to the Idaho Department of Parks and Recreation, the CDK700 telescope made by PlaneWave Instruments promises a "vast improvement" over the scope that's been in use at Bruneau Dunes for the past 25 years.
The new telescope features a 700-millimeter (27.56 inch) aperture as well as modern electronics that will allow video astronomy, off-site image projection, remote access for partners and the opportunity for future planetarium shows.
"We can now see farther and with more clarity than ever before," park manager Bryce Bealba said in an Idaho Parks & Recreation news release. "This gives us a more powerful tool for our visitors to explore the universe."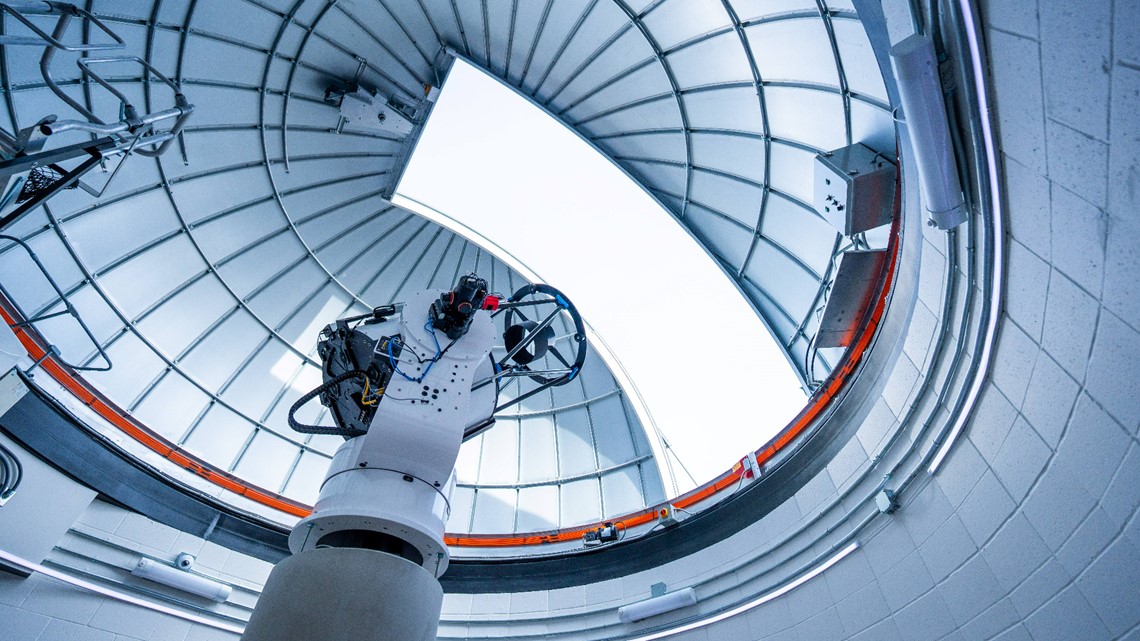 During the day or on evenings when clouds obscure views of the sky, recorded images and animations can be projected onto the inside of the dome, accompanied by theater-level music and sound effects.
The telescope also features a below-shoulder-height eyepiece, which alleviates viewing off of a ladder.
On June 1, a short dedication will begin at 11 a.m. to officially add the new observatory to Bruneau Dunes State Park. It's located near the park's existing observatory at 27608 Bruneau Sand Dunes Rd.
The first public show using the new telescope is scheduled for June 16. That allows time to train observatory staff on the equipment.
The observatory is air conditioned and fully accessible in accordance with the Americans with Disabilities Act. It's also larger than the existing observatory.
The cost of the new observatory, including the new building, telescope, parking lot, landscaping, pathway lighting and planetarium equipment, is $2.7 million. Idaho Gov. Brad Little recommended using Leading Idaho/American Rescue Plan Act funding for the project, and the Idaho Legislature approved the appropriation in 2022.
See the latest news from around the Treasure Valley and the Gem State in our YouTube playlist: