SHOSHONE, Idaho — In a new draft environmental impact statement, the Bureau of Land Management names two "preferred alternatives" on the proposed Lava Ridge Wind Project. That's the proposal to build up to 400 electricity-generating turbines on federal, state and private land in Jerome, Lincoln and Minidoka counties, about 25 miles northeast of Twin Falls.
The wind farm Magic Valley Energy, LLC, wants to develop was originally proposed to be built within two miles of the visitor center for the Minidoka National Historic Site, which was one of several internment camps to which Japanese Americans were moved under a World War II-era executive order to relocate people of Japanese descent away from the West Coast. Concerns about the proximity to that site and about impacts on other resources were raised after Magic Valley Energy submitted its application to the BLM Shoshone Field Office in February 2020.
The BLM is taking public comment now through March 21 on the draft EIS. The document, hundreds of pages over several volumes, was posted online Jan. 20, and based on feedback related to a host of concerns, including, but not limited to, land use, cultural resources, tribal interests, recreation, wildlife, and farming and ranching.
Under the initial proposal and both of the BLM's preferred alternatives, the total project area would encompass an area well over twice that of the Boise city limits. The turbines and other infrastructure for the wind farm would be sited in several corridors, each about a half-mile wide.
The height of each turbine would total, at maximum, 740 feet, according to the plan of development filed with the BLM in 2021. That figure includes a maximum hub height of 460 feet and a maximum rotor diameter of 560 feet -- one blade would extend 280 feet from the hub. The total height would be taller than the Space Needle and more than twice the height of the tallest building in Boise.
The proposed action submitted by Magic Valley Energy called for a project that would span more than 197,000 acres with a maximum of 400 turbines. Both of the BLM's preferred alternatives (C and E), outlined in the executive summary of the EIS, are smaller in area, put the project farther away from the Minidoka NHS, and call for a lower maximum number of turbines than the original proposal (referred to as Alternative B in the EIS).
Alternative C calls for reduced western corridors and a project area of about 146,000 acres and a maximum of 378 turbines. The BLM says it's intended to reduce potential impacts to Wilson Butte Cave, the Minidoka NHS, and "the communities that have connections to these places." It would limit the projects 500-kilovolt transmission line to a single route that would follow the alignment of existing transmission lines. To minimize fragmentation of wildlife habitat, this alternative would not include any turbine-siting corridors north of Idaho Highway 24.
Alternative E calls for reduced southern corridors and a project area of 122,444 acres and a maximum of 269 wind turbines. The executive summary of the EIS states that the intent of this alternative is to avoid and minimize potential impacts to Minidoka NHS and Japanese American communities associated with the site.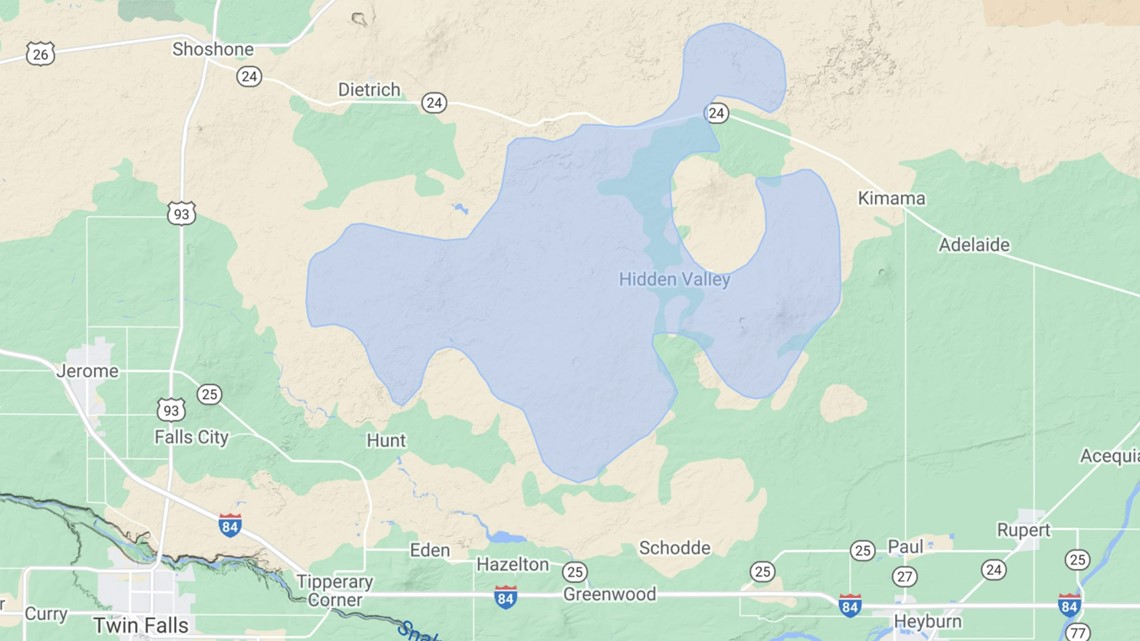 According to Magic Valley Energy's own project timeline, the company projects construction to take place in 2024 and 2025, if the project is approved later this year. Magic Valley Energy is an affiliate of LS Power.
The group Friends of Minidoka is among those keeping a close, critical eye on the wind-farm project. Its website states that the group plans to share its response to the draft EIS "a week or two" after its release.
Magic Valley Energy project manager Luke Papez said Tuesday that one alternative plan would put the site five miles away from the Minidoka NHS site; the other alternative would put it nine miles away. He joined consultants on wildlife, rangeland and water resources Tuesday for a remote news conference organized by Magic Valley Energy.
Papez said reducing the number of wind turbines will reduce the amount of energy that will be generated. Magic Valley Energy has stated that it has a goal of producing 1,000 megawatts, enough to power 300,000 homes. Still, Papez said he believes the alternatives to the larger original proposal "could make this a win for Idaho."
A 500-kilovolt generation intertie transmission line from the wind farm would connect at Idaho Power's existing Midpoint Substation or at a new substation along the northern portion of the Southwest Intertie Project, which is being developed by LS Power. The Southwest Intertie, an alternating-current transmission line, is planned to run from south-central Idaho down the length of eastern Nevada. Smaller 230-kilovolt transmission lines would connect five collector substations on the wind farm to the larger substation.
Electricity for Idaho and most states in the U.S. is transmitted along power grids that cross state lines. The Energy Information Administration's profile of Idaho states that the "region's transmission lines are increasingly congested, and projects are under way to expand capacity both to supply Idaho with electricity and to transport power among several western states including Wyoming, Idaho, and Oregon. In the near term, most new generating capacity planned in the region will be fueled by renewable energy sources."
The Lava Ridge project would affect ranchers who have, for decades, run cattle that graze on private land and federal grazing allotments in the area. Alternative C would reduce grazing capacity in five allotments; Alternative E would reduce capacity in four. In Tuesday's Magic Valley Energy call, Synergy Resource Solutions rangeland consultant Jack Alexander said renewable energy projects such as wind farms "require the open spaces provided by working ranches." He said "coordination has been made with willing ranchers" to reduce grazing so that ranchers who want to continue grazing at full capacity can do so during construction and operation of the wind farm.
"Wind power has been successfully incorporated into ranching operations in other locations across the West. Wind turbines mix successfully with grazing operations. The wind infrastructure is relatively easy to work around. The turbines have a small footprint, and livestock can graze right up next to them," Alexander said. "Renewable energy projects provide another way for ranches to sell ecosystem services… the non-agricultural products provided by good resource management, such as clean air, clean water and open spaces."
Alexander went on to say the Lava Ridge project will provide "opportunity for new and/or improved ranch infrastructure," such as new water troughs and pipelines, fences, and cattle guards. He also said weed control and reseeding of species "with a high likelihood of seeding success" will be the focus of rangeland restoration in the wind project.
Regarding water resources for the Lava Ridge project, Alternative C would use a total of 126.2 million gallons from the construction phase through decommissioning, an estimated period of 34 years. Alternative E would use about 92 million gallons. Idaho Water Engineering co-owner Dave Tuthill said that's about 400 total acre feet of water, an impact equivalent to stopping irrigation for a year for all the water the project will need over three decades.
Tuthill also referred to a technical memo his company's hydrogeologist, Ken Neely, prepared in August 2021 and is referenced several times in the new draft EIS. The wind farm geological area "is characterized by thick basalt flows of the Eastern Snake Plain Aquifer" as well as cinder, under the surface, Tuthill said.
"The first occurrences of groundwater when you drill a well, one can expect to encounter groundwater at somewhere between 235 and 665 feet in the project area," he said, adding that the rate of water flow is "extremely high" in the area. Tuthill also said the potential drawdown of pumping groundwater from one location to another is "minimal" at any single well site. He compared pumping In the project area to "pumping from a bathtub."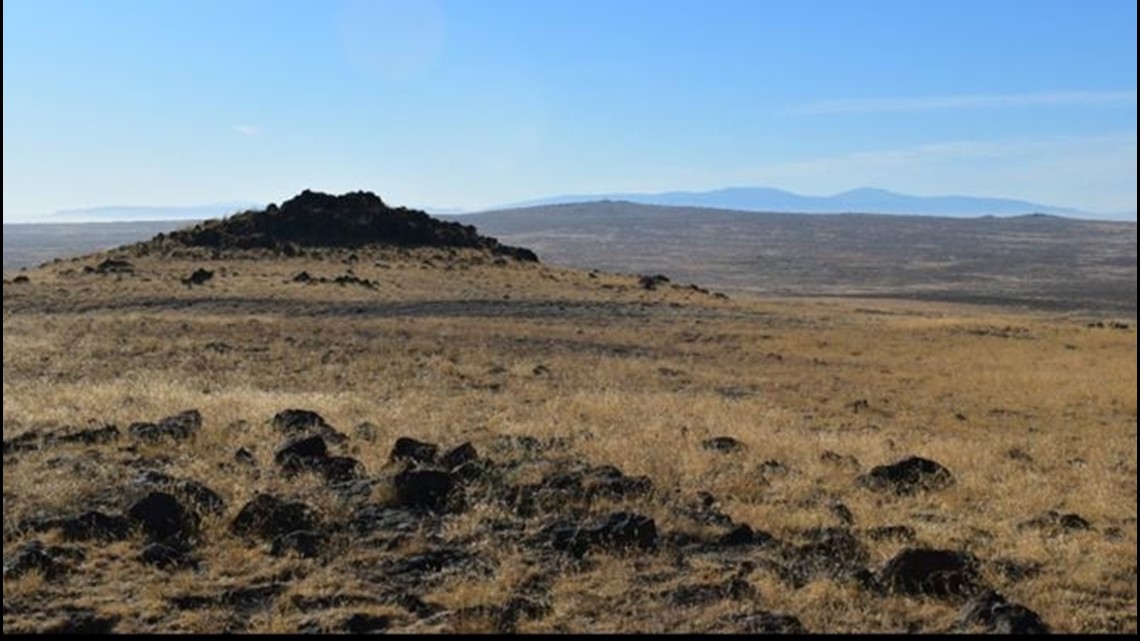 The public comment period on the draft EIS is open through March 21, 2023. You can view the documents and submit comments through the BLM's ePlanning project site. Click on the "participate now" button next to the document link, enter your comment and information, then click "submit."
Comments may also be submitted the following ways:
Email to BLM_ID_LavaRidge@blm.gov
Deliver by hand or U.S. Mail in an envelope labeled "Lava Ridge Wind Project EIS" to Kasey Prestwich, Project Manager, BLM Shoshone Field Office, 400 West F St., Shoshone, ID 83352.
Commenters may ask to have their personal information withheld from public review, but the BLM cannot guarantee they will be able to do so.
The BLM also intends to hold in-person and virtual public meetings during the comment period. The schedule is as follows:
Shoshone: Wednesday, Feb. 22, 2 to 4 p.m. MST at Lincoln County Community Center
Twin Falls: Thursday, Feb. 23, 5 to 7 p.m. MST at Canyon Crest Event Center
Virtual/Zoom: Friday, Feb. 24, 2 to 4 p.m. MST (pre-register here).
Portland, Oregon: Wednesday, March 1, 3 to 7 p.m. PST, at DoubleTree by Hilton
Mercer Island, Washington: Thursday, March 2, 3 to 7 p.m. PST, Mercer Island Community and Event Center
More information about the meetings and the public comment period is posted here.
See the latest news from around the Treasure Valley and the Gem State in our YouTube playlist: