WICKES, Ark. — The photos are both heartbreaking and empowering, which is exactly what photographer Mandy Parks wanted.
The Wickes, Ark. based photographer staged a special photoshoot with a couple she knew through church. She wanted to find beauty in an ugly disease-- breast cancer.
In the photos, Charlie Johnson, who was recently diagnosed with breast cancer, poses with her husband Kelsey. Situated in a sprawling, sunlit field with an antique vanity, Kelsey helps his wife shave her blond curls.
The emotions are palpable through Mandy's images.
Sitting in front of a mirror that used to belong to her great-grandmother, Charlie steels herself as she prepares to part ways with her hair. Tears run down her face as her husband shears her shoulder-length locks.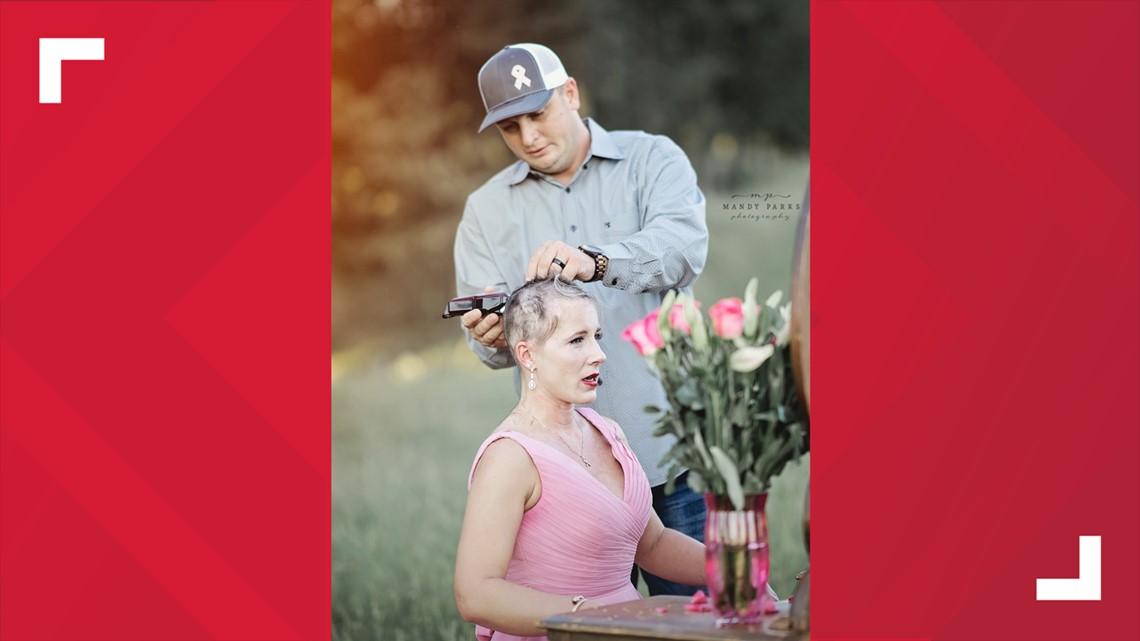 Meanwhile, from behind the lens, Mandy's viewfinder began to malfunction as it clogged with tears.
"It was definitely tough," Mandy said.
Once bald, Charlie studies her new hairstyle in the mirror and embraces a similarly tearful Kelsey, whom she describes as her "rock."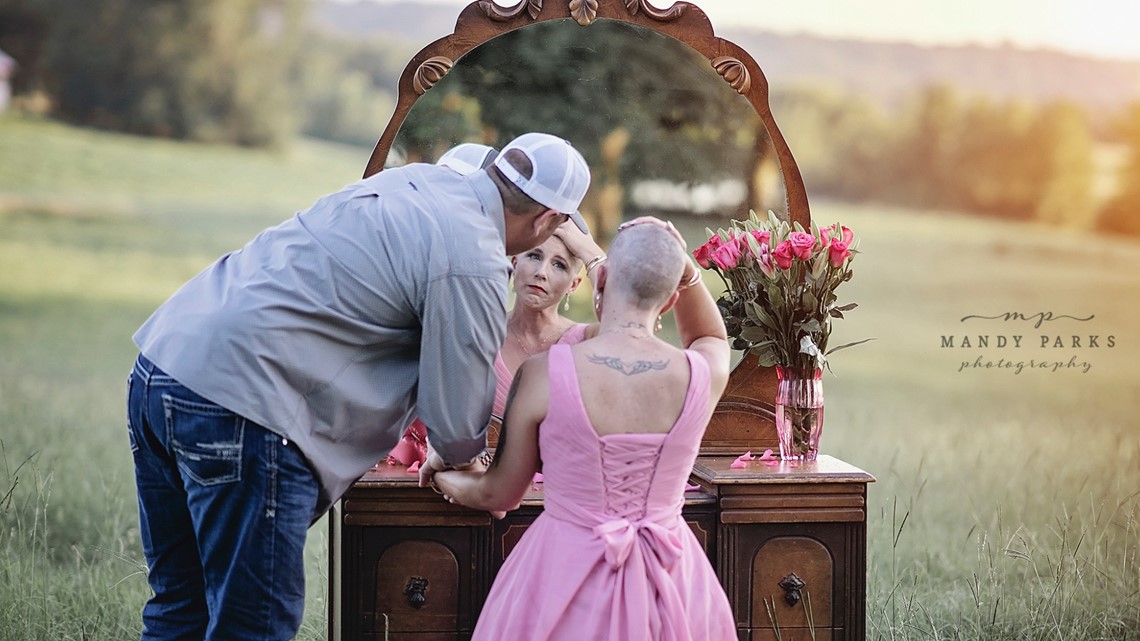 But then the tone of the photos changes from mournful to inspiring when Charlie dons bubblegum pink boxing gloves, smiling with her husband and posing energetically.
Though she was sad to lose her hair, Charlie also felt a renewed sense of relief and courage.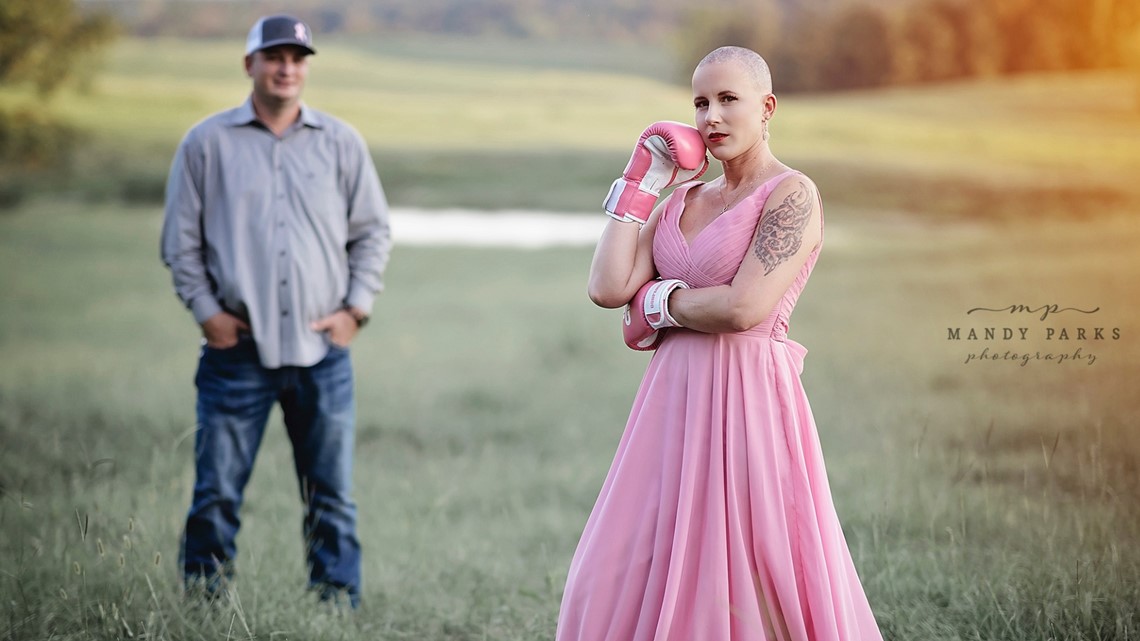 Within days of posting the photos on her Facebook page, Mandy was overwhelmed by the commenters who flocked by the thousands to post messages of support.
Charlie's cancer battle began in April 2019, around the time she married Kelsey, her high school sweetheart. At first, a lump she found in her breast was misdiagnosed as benign. Doctors told her monitor it and come back in six months.
But Charlie knew something wasn't right and still opted to have the lump removed. Her breast was so tender she coundn't even lay on her stomach. The surgeon found something shocking-- the tumor was, indeed, Stage 1 cancer.
"The world just fell apart on me," Charlie said.
But she was lucky-- since the lump was removed so early, the cancer hadn't spread.
Since her diagnosis, Charlie has begun chemotherapy. Once her hair started to fall out, she wanted to remove it on her own terms, and planned the shoot with Mandy.
"I thought, 'I don't want this to take over me,'" she said.
Mandy said her friend's story is proof that women should trust their instincts and get a second opinion when dealing with medical issues.
HeartThreads are the best stories about the best of us. Want more? Follow us.