LEWISTON, Idaho — Idaho Fish and Game (IDFG) has stocked Mann Lake in Lewiston with an a-peeling kind of rainbow trout. The banana trout, also known as a yellow trout or palomino trout, is produced in the commercial fishing industry and is known for it's bright coloring.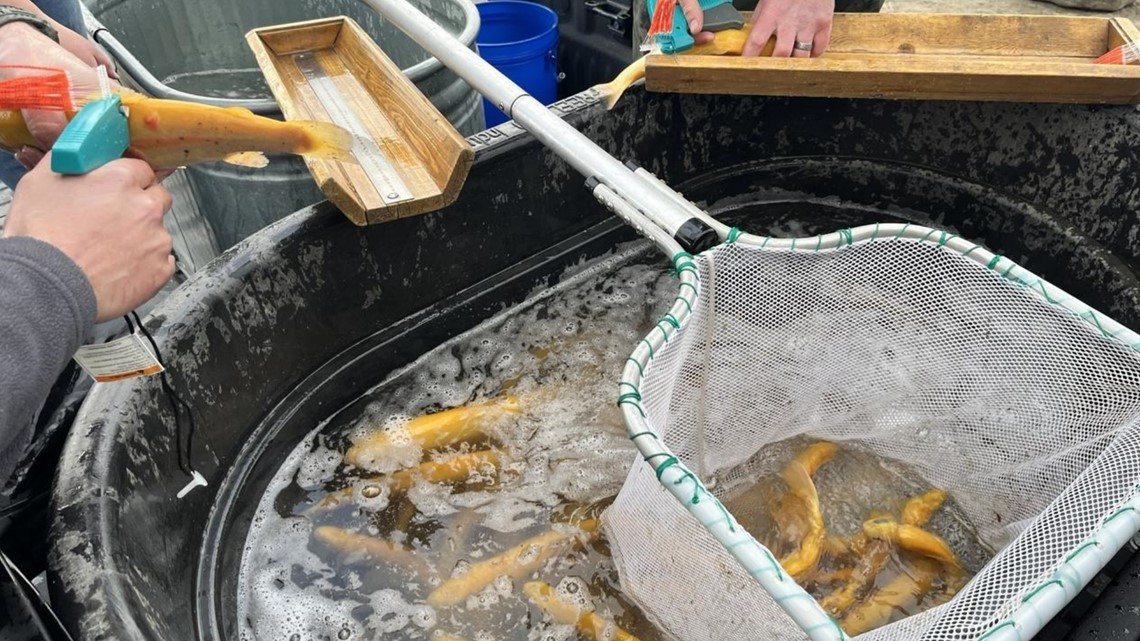 IDFG stocked the lake with around 5,400 fish in early April. KTVB spoke with a representative who said that the fish do not harm the ecosystem of the lake, and also said the department put out a press release because it's the first time the lake has been stocked with the trout.
"Like albinos, the fish, known as "yellow" or "banana" trout are rainbow trout with a lack of melanin pigment that gives them a light-yellow color. They don't have red eyes, however, and aren't true albinos," the release stated.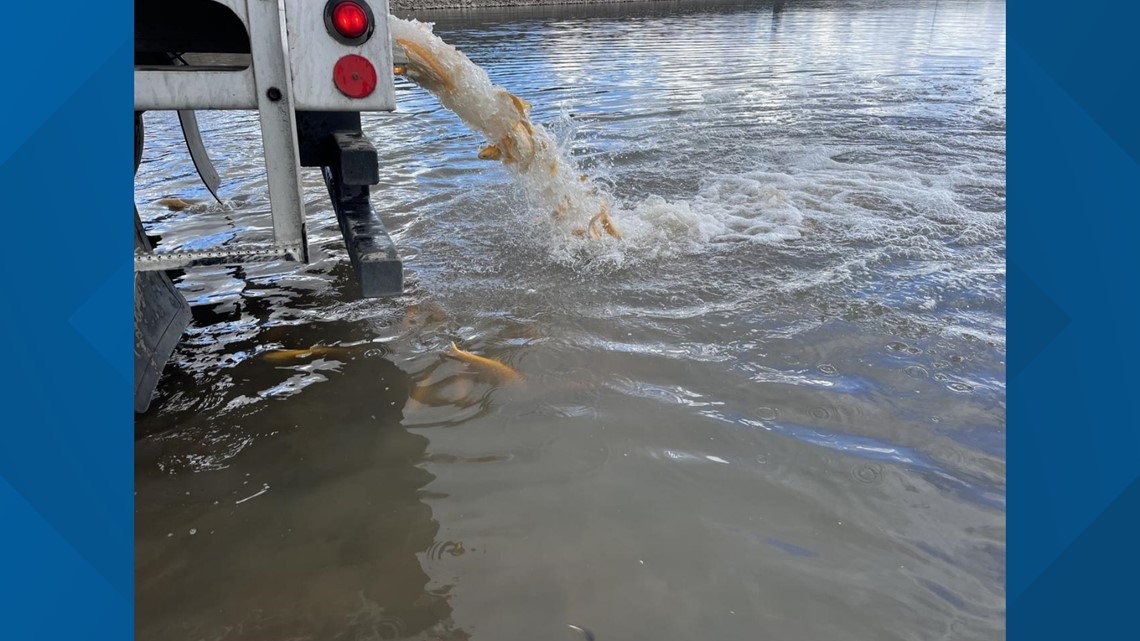 Banana trout are edible. IDFG said that it will also be stocking the more-traditionally colored rainbow trout throughout the summer
For more information about fish stocking throughout the state go to idfg.idaho.gov.
See the latest news from around the Treasure Valley and the Gem State in our YouTube playlist: