BOISE, Idaho — This week we're looking at what it takes to overcome disaster in Idaho's great outdoors.
While not everyone may venture into areas of extreme avalanche danger or accidentally get lost at a ski resort, many can relate to simply wearing the wrong kind of clothing or not packing enough food for a small outdoor excursion.
Click through the above slideshow to see if you know wilderness survival basics that could change whether you're in a life or death situation.
Want to brush up on the basics first? Our comprehensive backcountry survival guide looks at exactly what you should bring with you whenever you head to the mountains in the winter.
Backcountry survival quiz: Do you know what it takes to survive in the Idaho wilderness?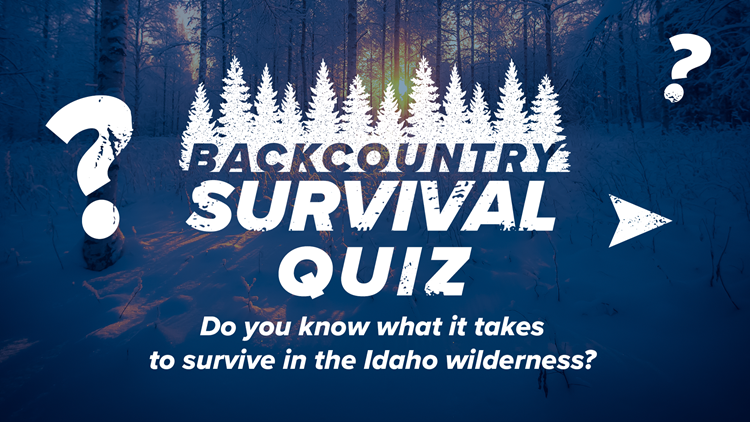 We take a look at what it takes to survive an avalanche on Sunday with the kickoff of our backcountry survival series on the KTVB Channel 7 news at 10 p.m.