Women's cross country has been an Olympic sport for 66 years. On Wednesday, the United States finally won its first medal.
Kikkan Randall and Jessica Diggins combined to win the women's team sprint at the PyeongChang Winter Games.
The Americans beat runner-up Sweden by .19 seconds down the stretch. Norway won bronze, almost 3 seconds back.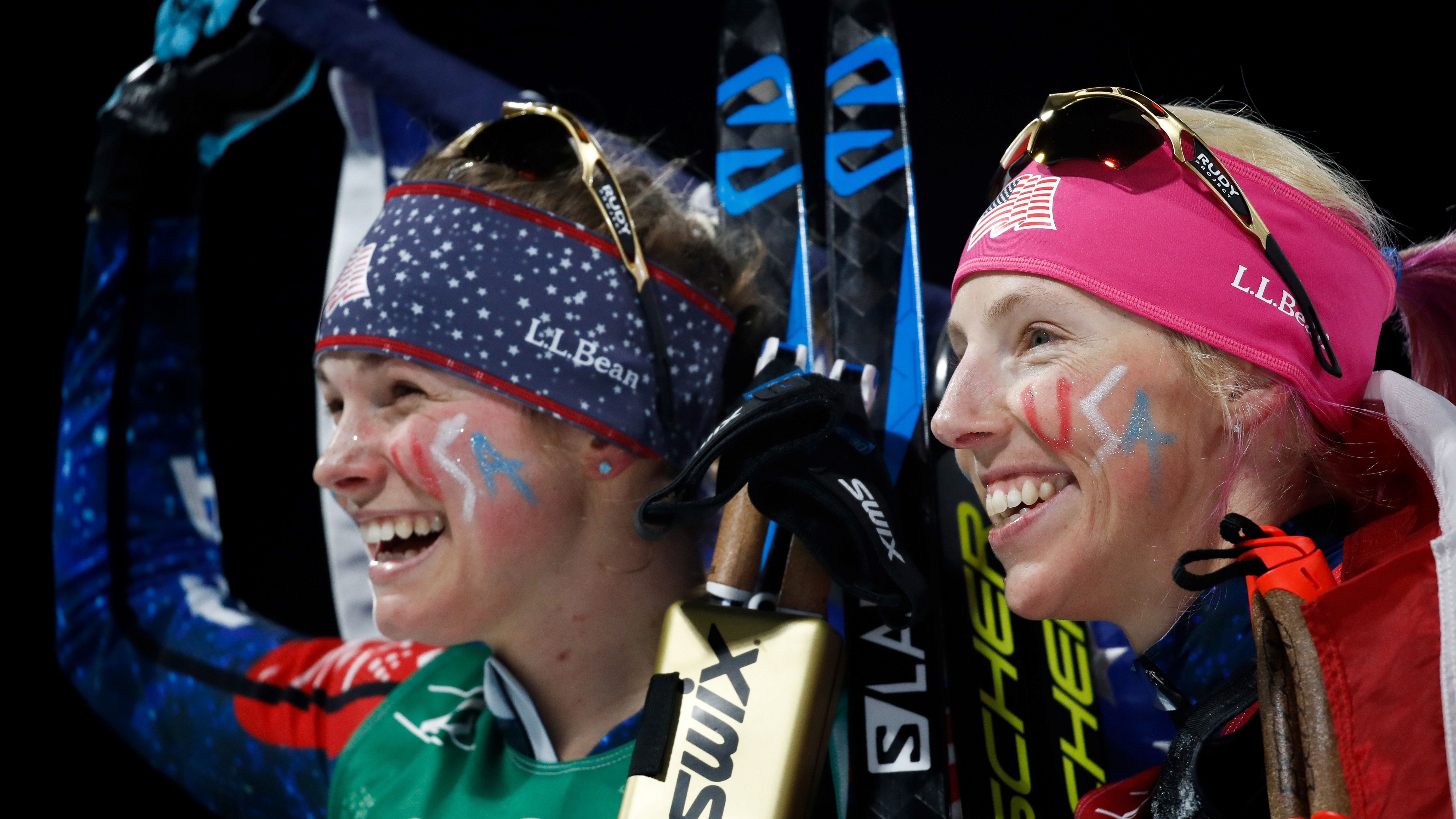 The Americans won their semifinal heat to reach the final. In the final, they were head to head with Sweden and Norway throughout the race. On the final leg, Diggins had fallen back to third but sprinted home to pull off the victory.
Diggins and Randall have been building toward this moment for years, since they teamed up to win gold at the 2013 world championships. Randall has set the bar in U.S. cross country skiing, landing on the World Cup podium 29 times in her career. The 35-year-old who trains in Alaska took time off to have a son after the Sochi Games.
The women's team sprint is a relay race. Two skiers take turns going around a 1.25km course. Each skier goes three times.
Women's cross country debuted at the Olympics in 1952 at the Oslo, Norway Games.