BOISE, Idaho — In Idaho, bears hibernate during the winter, but the people certainly do not.
It's a phenomenon that's evident in the lift lines at many of the Gem State's ski areas, or the trailheads where people strap on snowshoes and make tracks for miles upon miles, or anywhere ice, snow and gravity combine for a thrill ride.
For most, it's a fun way to spend a weekend exploring and getting some exercise in Idaho's great outdoors, but sometimes it leads to much more.
Idaho has a storied history of athletes whose first "pizza and french-fry" turns on the bunny hill or wobbly steps on ice skates as a toddler -- or perhaps a decision later in life to switch from one sport to another -- have eventually taken them around the world and onto Olympic medal podiums.
The story continues this year, with several athletes who have called Idaho home at some point in their lives competing for Team USA in and around Beijing, China.
The Winter Olympics officially run Feb. 4 through Feb. 20 - Beijing time - but for those of us watching back home, in the Mountain or Pacific time zones, competition gets started on Feb. 3.
Here's a list of "Team Idaho" athletes, their hometowns or local affiliations, and when they're scheduled to compete. Schedules and the athletes' event assignments are subject to change:
Hilary Knight, Sun Valley - U.S. Women's Ice Hockey
Preliminary round games - also televised live on USA Network
Quarterfinals: USA 4, Czech Republic 1. Video highlights here. On Thursday, Feb. 10, Knight scored Team USA's first goal of the game during the second period. Also scoring were Lee Stecklein, Savannah Harmon and Kendall Coyne Schofield.
Semifinals: USA vs. Finland -- USA beat Finland 4-1 on Monday, advancing to the Gold Medal game on Wednesday, Feb. 16. Knight scored one goal and tallied one assist in the match; the goal and assist put Knight second all-time for U.S. Olympic points with 26. Video highlights below.
Gold Medal Game: Wednesday, Feb. 16: Canada 3, USA 2. Knight scored the U.S. team's first goal of the game late in the second period, when the U.S. was shorthanded due to a penalty. Late in the third period, with Team USA on a power play, Amanda Kessel scored the second U.S. goal with 13 seconds to go in the game.
In four Olympics with the U.S. women's hockey team, Knight has one gold medal (2018) and three silver medals (2010, 2014, 2022).
Knight is now second on the U.S. team's all-time Olympics points list, with 27.
Knight has played in 22 Olympic hockey games, the most in U.S. women's hockey history.
Sun Valley watch party the night of the gold-medal game:
NBC Olympics highlights from the gold-medal game, including Knight's goal:
VIDEO: What Knight had to say as the U.S. women's hockey team prepared to face Canada with the gold medal on the line... again... in one of sports' greatest rivalries:
Andrew Blaser, Meridian - Skeleton
Training may start as early as Sunday, Feb. 6 at 9:25 p.m. MT.
Heats 1-2: Blaser was in 21st place after these first two heats, with a combined time of 2:03.88, which is 3.55 seconds off of the lead.
Heats 3-4 (Finals): Friday, Feb. 11 - Blaser remained in 21st place after Heat 3, one spot out of qualification for the fourth and final heat.
Chase Josey, Hailey - men's snowboard halfpipe
Qualifying Tuesday, Feb. 8: After an opening run in which a miscue put him in 23rd place, Chase pulled off some tricky combinations on his second run to score 69.50 and qualify for Thursday's finals.
Finals: Thursday, Feb. 10 - placed seventh, with a score of 79.50 on his third run. These Winter Olympics were the second for Josey, and also the second Olympics in which he qualified for the final round.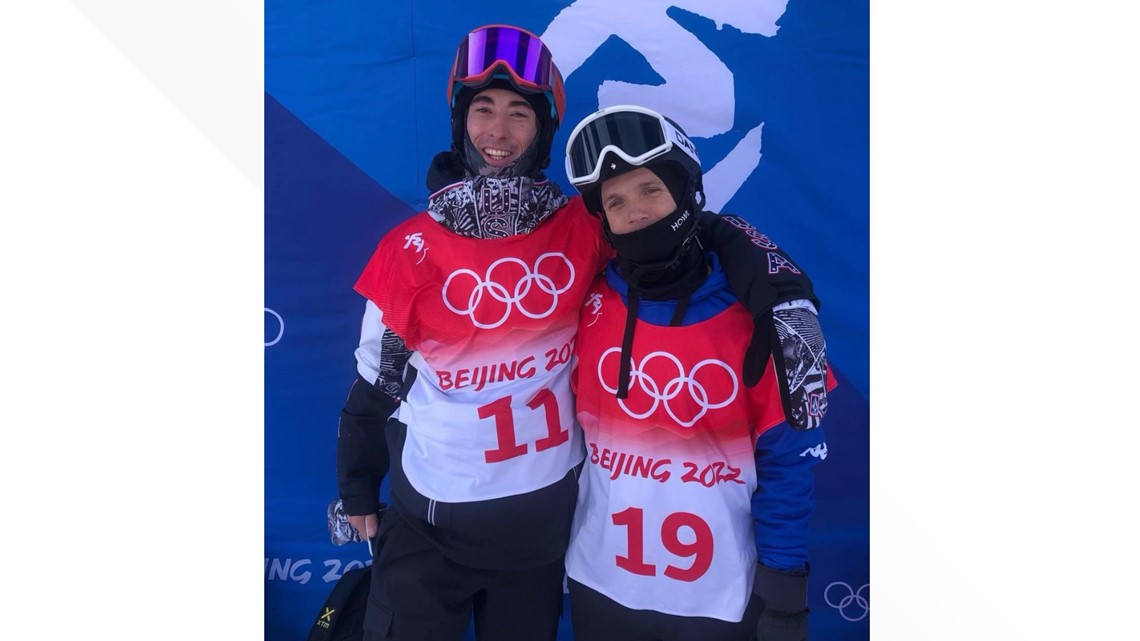 Caitlin Patterson, McCall - cross country skiing
Events TBA; was expected to race in the women's 15km skiathlon, but did not start.
Caitlin on Sunday, Feb. 6, wrote on Instagram: "Even though it's bittersweet that I'm not sure if I'll be able to race, I'm excited to cheer for Scott and the rest of the team today and in many races to come!"
Scott Patterson, McCall - cross country skiing
30km classic/freestyle skiathlon: Sunday, Feb. 6 - placed 11th with a time of 1:20:10.0, about four minutes behind the gold medalist.
15km classic: Friday, Feb. 11. Scott finished in 38th place.
4x10km relay: Sunday, Feb. 13. Scott teamed up with Luke Jager, Gus Schumacher and Kevin Bolger representing the USA; the team placed 9th out of 15.
50-kilometer freestyle mass start: Saturday, Feb. 19 - Scott placed 8th in the race, which was shortened to 30 kilometers because of weather conditions. His time of 1:12:06.6 was 33.9 seconds behind the gold medalist; as Scott put it on Instagram, "tantalizingly close. I wanted the extra 20km to grind." That "extra 20km"? It would have been another 12.4 miles.
Scott's 8th-place finish was the second best by a U.S. man in Olympic cross-country skiing history.
Kevin Bolger, Sun Valley Ski Education Foundation - cross country skiing
Men's freestyle sprint: Tuesday, Feb. 8: Reached quarterfinals, placed 17th overall
Men's 4x10-kilometer relay: 12 a.m. Sunday, Feb. 13; Kevin skied the anchor leg for a U.S. team that also included Luke Jager, Scott Patterson and Gus Schumacher. The USA placed 9th out of 15 teams.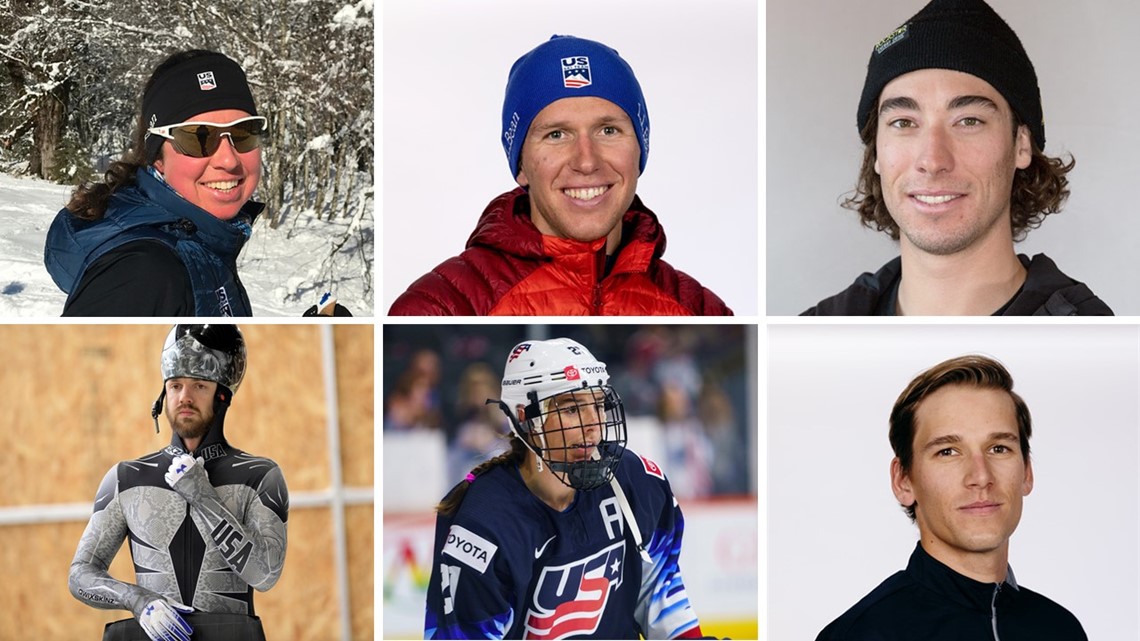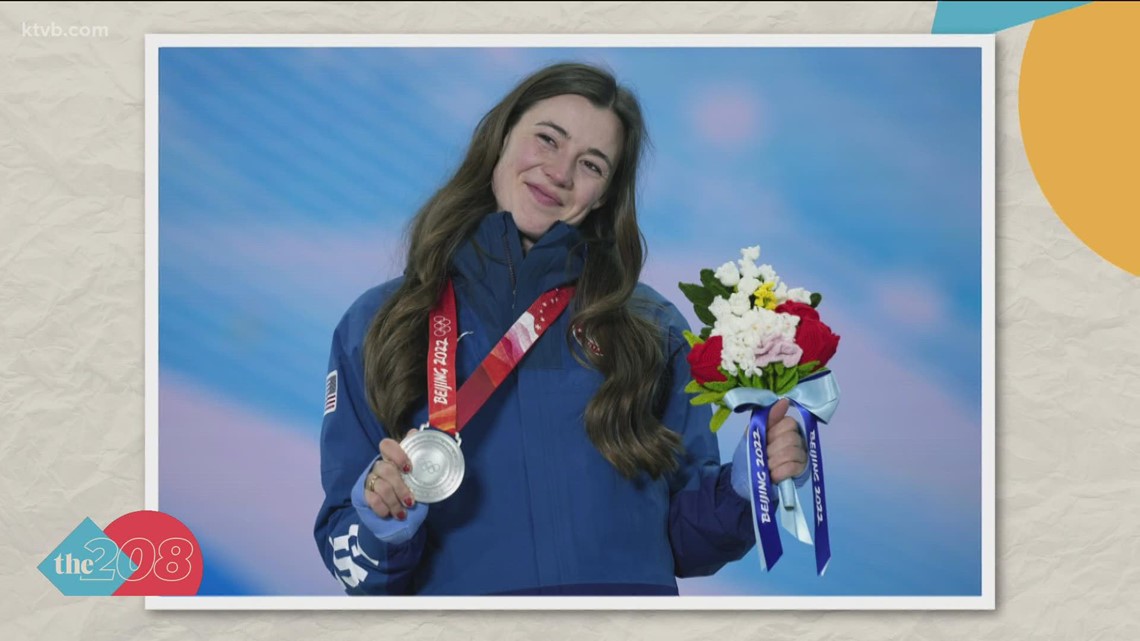 Jaelin Kauf - freestyle skiing moguls
Started skiing at Grand Targee, in Alta, Wyoming, just across the Idaho state line
Won silver medal on Sunday, Feb. 6 with score of 80.28
Family gathered in Tetonia, Idaho, to watch Jaelin's silver-medal run
Accomplishment was noted by Rep. Barbara Ehardt in the Idaho House (VIDEO)
NBC Olympics video in player below: Anthony wins gold, Kauf takes silver in women's moguls
Sara Studebaker-Hall, Boise - Biathlon 2010, 2014
Currently director of operations for U.S. Biathlon
Since retiring from competition, Sara has also served as a cross-country ski coach at University of Alaska-Anchorage and cross-country ski program manager and head coach at Soldier Hollow, Utah.
Video from "Olympic Zone": Rutledge Wood takes a shot at mastering the sport of biathlon -- which combines shooting and skiing -- with help from Olympic biathlete Sara Studebaker-Hall.
More video, updates on the athletes, and details about livestreams and television coverage on the networks of NBC will be posted here and elsewhere on KTVB.COM as the Winter Olympics continue.
For more Winter Olympics news and information, click here.
See more KTVB sports coverage in our YouTube playlist: