Leighton Vander Esch's starting role on the Dallas Cowboy's defense wasn't promised when he was drafted in the first round this year, but the Riggins, Idaho native has made the most of his opportunities on the field in his rookie season.
He earned NFC Defensive Player of the Week honors for his performance on Sunday Night Football against Philadelphia Eagles.
Vander Esch tallied a team high 13 tackles, his first career interception and a key tackle for loss.
Vander Esch now leads the team with 76 total tackles through 10 weeks of the season. He has 14 more tackles than current teammates and former Boise State players Demarcus Lawrence and Tyrone Crawford combined.
The Boise State product's role has grown in the Cowboy's defense, due to starting linebacker and 9-year veteran Sean Lee being ruled out due to injuries. Lee is expected to miss a few more weeks with a hamstring injury.
Vander Esch made his presence known quickly against the Eagles' offense, by intercepting quarterback Carson Wentz and returning it for 28 yards in the first five minutes of the game. That turnover would set the Cowboys up for their first score of the game.
The rookie linebacker also made keys plays down the stretch to stall the Eagles' drive as they were marching down the field to tie the game, with two minutes left in the fourth quarter.
Wentz threw a screen pass to running back Corey Clement on third-and-two and Vander Esch read the play to bring Clement down for a loss of five yards after getting blocked by two Eagles players. The Eagles' drive ended on the next play, when they failed to get a first down on fourth-and-seven.
Leighton Vander Esch earns NFC Defensive Player of the Week honors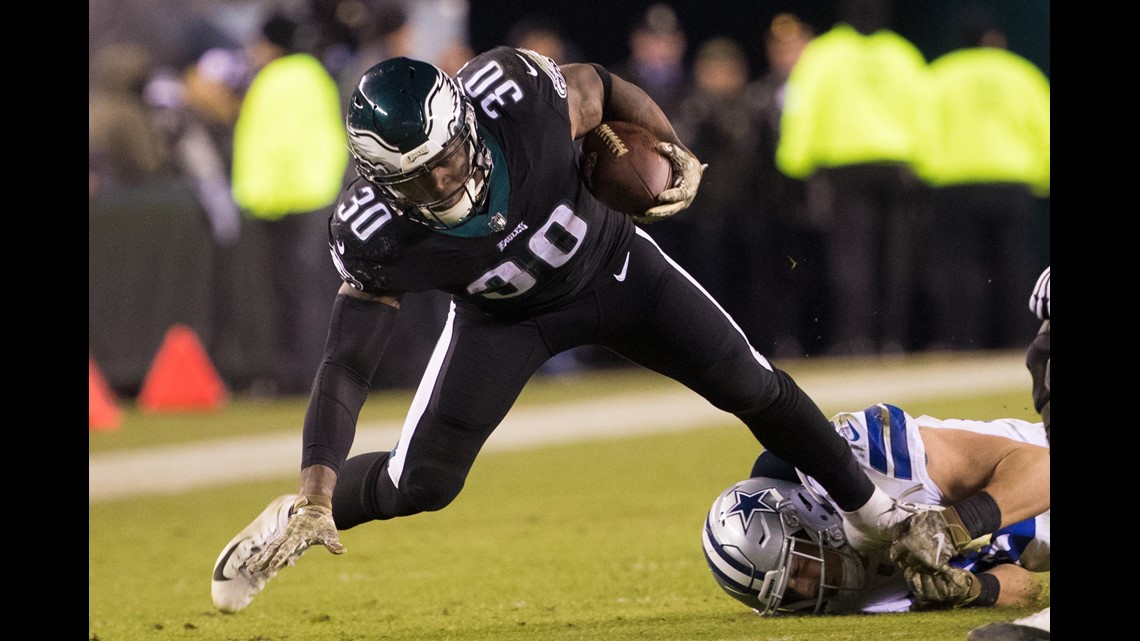 Averaging 8.4 tackles per game, Vander Esch is on pace for 135 tackles on the season. In his last season at Boise State, he tallied 141 total tackles.
Thanks to his play on defense, the Cowboys have given him a new nickname: the Wolf Hunter.
His work off the field is also impressive.
According to The Dallas Morning News, a few hours after flying back to Dallas at 4:30 a.m. Monday morning from Philly, Vander Esch and the rest of the Cowboys rookies served Thanksgiving meals at the Salvation Army in Fort Worth, Texas.
He also tweeted out on Wednesday that he hosted the 14th Annual Healing Hearts Invitational on Sept. 14. The golf invitational is an annual event for the Children's Advocacy Center of Collin County in Texas that provides aid to children who have been victims of abuse and neglect.
The event raised $50,000 for the Children's Advocacy Center.
Vander Esch and the Cowboys play at the Atlanta Falcons on Sunday.