BOISE - Linebacker Joey Martarano will forgo his senior season with the Boise State football team to focus on his professional baseball career with the Chicago Cubs.
Martarano told KTVB's Jay Tust on ESPN Boise Thursday morning that the Chicago Cubs are still very high on him as a prospect and love his power potential.
"It was the hardest decision I've ever had to make," Martarano said.
The multi-sport star out of Fruitland High School played minor league baseball in the summers during the early part of his college career, but focused solely on football last year. He said he considered playing both sports again this summer, but decided he had to choose one or the other.
"With the way the season went last year, the chance of getting injured in baseball is a lot less," he said.
Martarano was injured on his first play of the 2016 season-opener against Louisiana-Lafayette. He returned to the lineup several weeks later, but the injury bug bit again when he went down with a broken leg in Boise State's home finale against UNLV.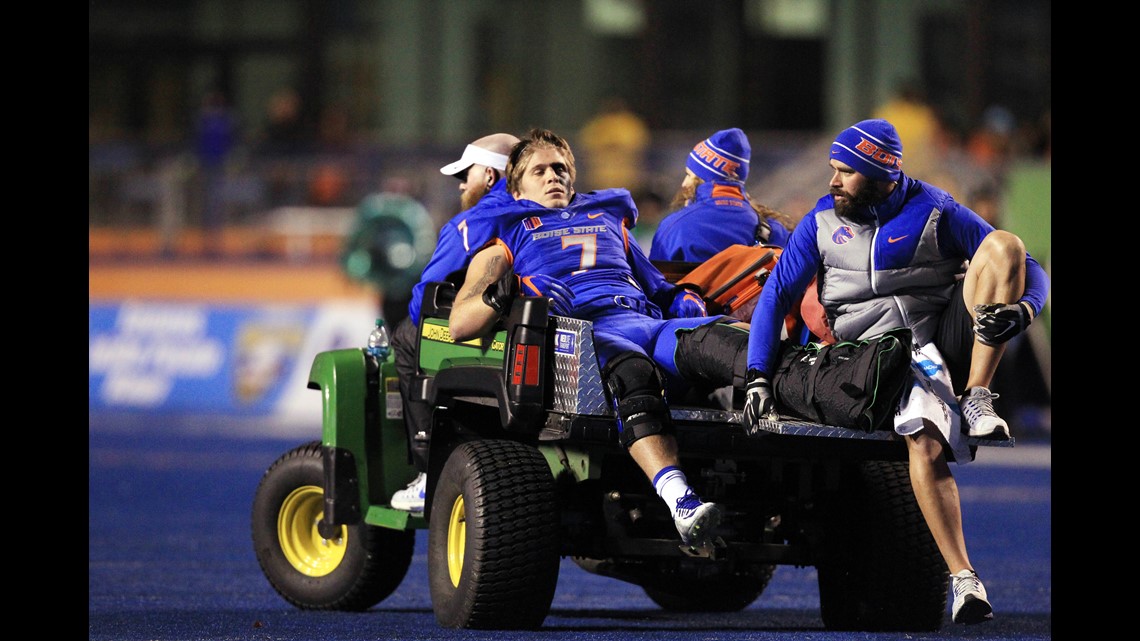 The decision was prompted by the possibility of more football injuries closing the doors on both careers.
Martarano ends his football career with 120 tackles and an interception.
The Broncos' linebacking corps was already looking a little thin after losing Ben Weaver, Tanner Vallejo and Darren Lee off last year's roster.
Sophomore Tyson Maeva will likely be expected to step up and fill the void.