BOISE, Idaho — Boise State's match against the New Mexico Lobos was off to an exciting start, with the Broncos taking an early lead and ending the first quarter ahead 28-0.
But then the pace changed.
The score remained stagnant until the third quarter, until Boise State continued to score and New Mexico got on the board. The Broncos ultimately defeated the Lobos 42-9.
Next week, Boise State will face Utah State on Saturday in Logan, UT. That game will determine who will win the Mountain Division.
Watch below from postgame: Postgame interview: Boise State quarterback Jaylon Henderson on the Bronco's win over New Mexico
Watch below from the postgame: Sonatane Lui recaps the Bronco's win
Watch below: Boise State postgame interview with Chase Hatada after the Broncos beat New Mexico
Photos: New Mexico Lobos vs. Boise State Broncos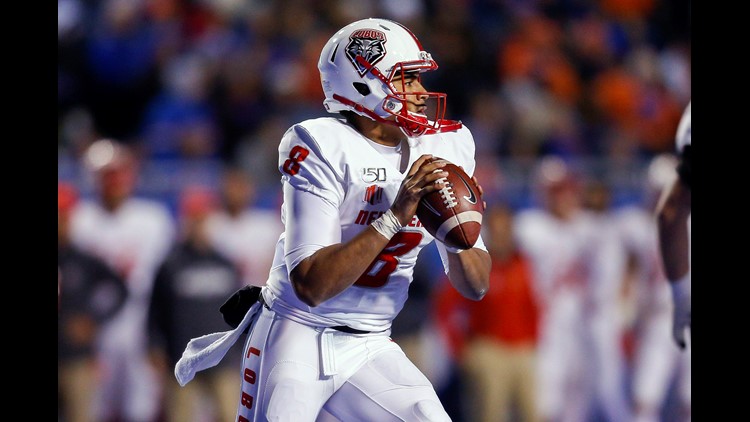 Watch below: 'Think before you tweet': Reaction to Boise State Coach Bryan Harsin's 'Twitiots' rant
Watch more Boise State Football: