BOISE, Idaho — The No. 22 Boise State Broncos fought tooth and hoof against the Wyoming Cowboys at Albertsons Stadium in a defensive slugfest. The Broncos squeaked out a 20-17 win over the Cowboys in overtime.
The Cowboys missed a 37-yard field goal that would send the game to double overtime.
Boise State improves to 8-1 on the season, while Wyoming drops to 6-3. The Broncos are now 5-0 in conference play and are still in the driver's seat to the Mountain West Championship game.
Watch coach Bryan Harsin, wide receiver Khalil Shakir, kicker Erc Sachse, and linebacker Riley Whimpey react and break down how the Broncos beat the Wyoming Cowboys in overtime on Saturday night.
Slideshow: Wyoming Cowboys vs. Boise State Broncos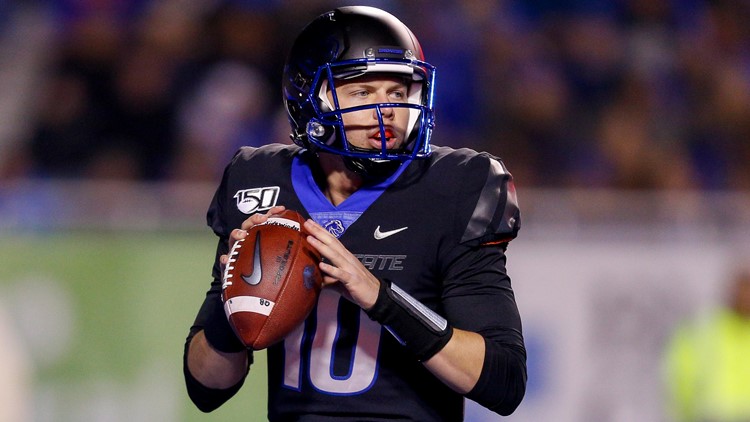 Watch more Boise State Football: