BOISE -- The matchup for Super Bowl LII is set, and it is a guarantee that at least one former Boise State football player will win a championship ring this season.
New England linebacker Shea McClellin will make his second straight trip to the Super Bowl with the Patriots, while Philadelphia running back Jay Ajayi will get a chance to participate in the game for the first time in his career.
Although McClellin played a role in the Patriots title run a year ago, he has yet to appear in a game this season. McClellin was placed on the injured reserve list back in September, and is ineligible to play, per NFL rules.
McClellin still has one year left on the three-year deal he signed with New England prior to the 2016 season.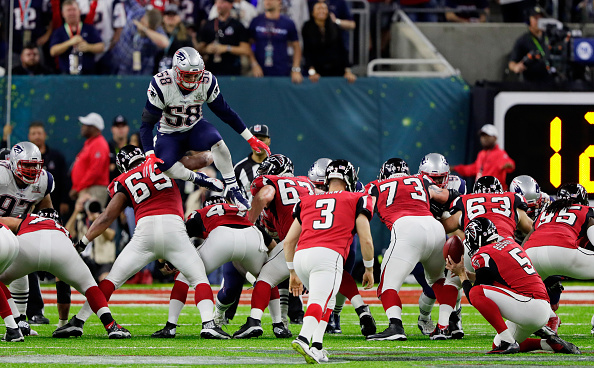 Ajayi, on the other hand, has been a big part of the Eagles postseason success. After leading Philadelphia with 98 total yards in a 15-10 victory over Atlanta in the Divisional Round of the playoffs, Ajayi racked up a team-high 73 yards rushing on 18 carries in the Eagles' 38-7 win over Minnesota in the NFC Championship Game.
Philadelphia acquired Ajayi in a mid-season trade with Miami. The Eagles are now 8-2 since the trade, and Ajayi is averaging an impressive 5.2 yards per carry. Meanwhile, the Dolphins finished just 2-7, following a 4-3 start with Ajayi in their backfield.
Jay Ajayi in NFC Championship Game
This will be the third straight season a former Bronco has won a Super Bowl. Council-native Matt Paradis along with former first-round draft pick Ryan Clady both hoisted the Lombardi Trophy with the Denver Broncos back in 2016, and McClellin, as previously mentioned, claimed his first Super Bowl ring with the Patriots just last February.
McClellin played for the Broncos during the Kellen Moore Era, which means he went 50-3 during his collegiate career. In 2012, McClellin became the second highest NFL Draft pick in school history when the Chicago Bears selected him 19th overall.
Ajayi had a record-setting career at Boise State, and declared for the NFL Draft following his junior season. Ajayi became the first player in FBS history to record over 1,700 yards rushing and 500 yards receiving in the same season in 2014, the same year he helped lead the Broncos to the program's third Fiesta Bowl win.
You can watch Super Bowl LIII on KTVB. The game will kickoff at 4:30 p.m. MT.
Past Super Bowl Participants
1976 - Rolly Woolsey, Dallas Cowboys
1988 - Markus Koch, Washington Redskins
> Played in 42-10 victory
1992 - Markus Koch, Washington Redskins
> Did not play; team won 37-24
2005 - Quintin Mikell, Philadelphia Eagles
> Played but did not record a tackle
2006 - Kimo von Oelhoffen, Pittsburgh Steelers
> Two tackles in 21-10 victory
2011 - Daryn Colledge, Green Bay Packers
> Played on the offensive line in 31-25 victory
2011 - Korey Hall, Green Bay Packers
> Caught one pass for two yards in 31-25 victory
2014 - Ryan Clady, Denver Broncos
> Played on offensive line in 43-8 loss
2014 - Jeron Johnson, Seattle Seahawks
> Did not play; team won 43-8
2015 - Jeron Johnson, Seattle Seahawks
> One tackle in 28-24 loss
2016 - Ryan Clady, Denver Broncos
> Did not play; team won 24-10
2016 - Matt Paradis, Denver Broncos
> Started at center in 24-10 victory
2017 - Shea McClellin, New England Patriots
> Played but did not record a tackle in 34-28 victory