BOISE, Idaho — Before the No. 20 Boise State Broncos host the Mountain West Conference Championship game, the Broncos have one final regular-season test against the Colorado State Rams in Fort Collins, CO.
Boise State has the chance to do something for the first time ever in program history - go undefeated in Mountain West play. While the Rams were eliminated from bowl season after they lost their seventh game of the season against Wyoming last week, Colorado State (4-7, 3-4) will be playing for pride and to send their seniors off on a positive note.
The Broncos (10-1, 8-0) clinched the Mountain Division after they dominated Utah State 56-21 last Saturday, and secured the right to host the conference title game for the third straight season.
Follow along with all the scores and updates from the game with our Game Tracker and live blog, where KTVB's Jay Tust and Will Hall will be live-tweeting the game.
Make sure to tune to KTVB.COM following the end of the game to watch the Broncos' post-game press conference, which will feature coach Bryan Harsin and a few players reacting to the outcome of the game and answering questions about the regular-season finale from the media.
Slideshow: Boise State vs. Colorado State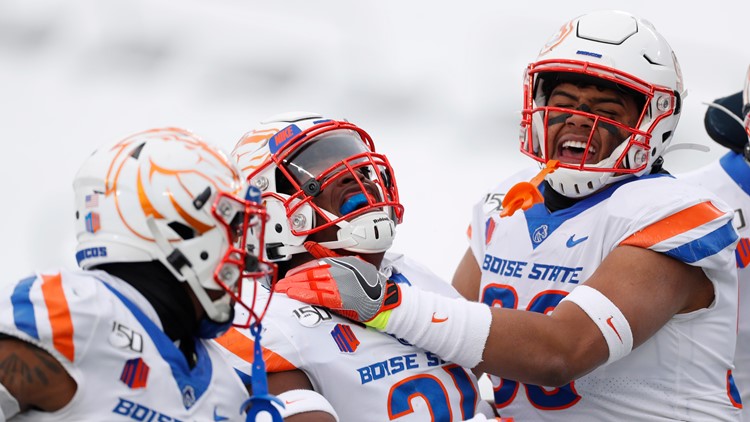 Watch more Boise State Football: