BOISE, Idaho — Leighton Vander Esch was back in town over the weekend for his first-ever youth football camp, but he didn't come alone - his father, Darwin Vander Esch, made sure to be there, along with the Vander Esch Express.
The Express is the bus that the Vander Esch family bought and decorated for the former Broncos linebacker when he played at Boise State. Darwin Vander Esch has put in some serious upgrades to the bus since his son was drafted by the Cowboys in the first round of the NFL Draft last year.
The family says the famous bus has been updated with reupholstered seating, paint job, decals, beds and a refrigerator - all in the Dallas Cowboys' navy blue, silver and white.
The Vander Esch Express gets a makeover - Dallas Cowboys style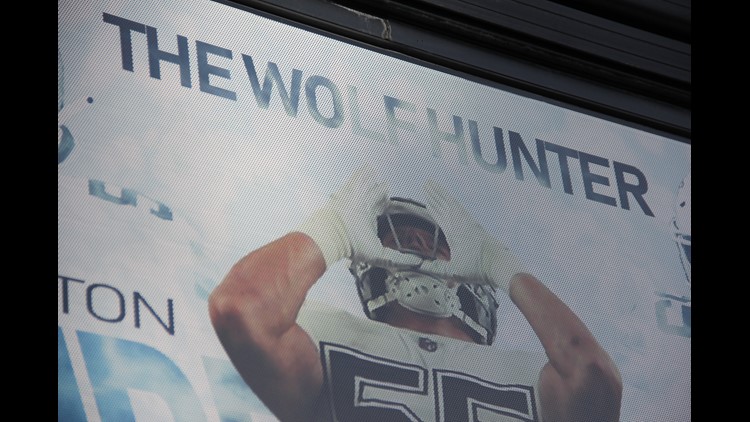 Darwin Vander Esch says that it took a year and a half to renovate the bus and started the massive project to update it as soon as his son was drafted.
He removed all the luggage doors off so that he could repaint the inside of the Vander Esch Express navy, silver, and white. He also added decals to the luggage bins and all over the sides of the bus.
The bus's seats were reupholstered with navy blue and white trim, which was all done in Grangeville, Idaho.
The newest addition to the inside of the Vander Esch Express is a freezer-refrigerator combo, which is stocked with adult beverages and ready for game day.
Updates to the Express didn't stop there, Darwin Vander Esch also remodeled the bus's bathroom with a shower and full-size sink.
The family is also selling packages for people to travel on the Express for a Dallas Cowboys game of their choosing. The package includes tickets to the game, hotel stay, among other perks.