BOISE -- The Los Angeles man accused of stabbing one child to death and injuring eight other people during a rampage at a Boise apartment complex could face a jury as early as January 2019.
Timmy Kinner, 30, opted to stand silent at his Tuesday plea hearing, triggering Judge Nancy Baskin to enter not guilty pleas on his behalf for all charges. Kinner is charged with first-degree murder, eight counts of aggravated battery, two counts of aggravated assault, burglary and use of a deadly weapon in the commission of a felony.
Prosecutors say Kinner randomly targeted the birthday party of 3-year-old Ruya Kadir June 30 after getting angry at someone else who lived in the Wylie Street Station apartments. Ruya died from her wounds day after the attack. Five other children under the age of 12 were also stabbed, along with three adults at the party who tried to save them.
After the attack, Kinner tossed the murder weapon into a nearby canal, police say. He was taken into custody at the scene, and officers later fished the knife out of the water.
Tuesday's hearing was subdued in comparison to previous court appearances, several of which have been marked by outbursts from the suspect and the victim's mother. Kinner sat at the defense table with his head down for most of the hearing, occasionally leaning over to confer with his attorneys.
Plea hearing for murder suspect Timmy Kinner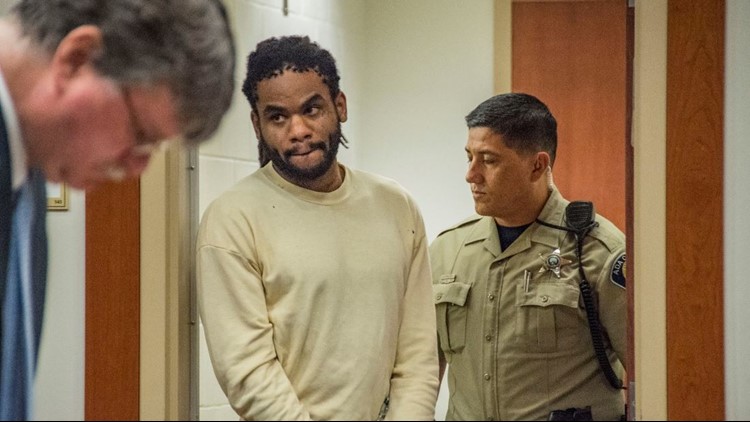 Baskin set Kinner's trial to begin after the new year, with jury selection slated for Jan. 3. The group of 300 potential jurors will be sent a questionnaire before that date to hopefully narrow down the pool, the judge said.
Kinner's plea hearing also starts the clock on the prosecution's 60-day window to decide whether to seek the death penalty for Ruya's murder. Prosecutors have not yet indicated whether they will ask for him to be executed if he is convicted.
The suspect is due back in court Sept. 5.