MOSCOW, Idaho — The families of two victims police say were stabbed to death near the University of Idaho campus in Moscow in November of 2022 have filed tort claims against the city of Moscow, the university and Idaho State Police.
Idaho Attorney Shanon Gray filed the notices, dated between May 2 and May 11, which KTVB obtained via public records request. The notices are asking for an undetermined amount of money for damages caused after the deaths of both Kaylee Goncalves and Madison Mogen, who were found dead in the home at 1122 King Road.
Bryan Kohberger, 28, has been charged with their murders as well as the murders of Xana Kernodle and Ethan Chapin, who were also in the home at the time. He previously stood silent during his plea on Monday, and a not guilty plea was entered on his behalf. Kohberger is expected to go to trial on Oct. 2 of this year.
According to the Idaho Tort Claims Act, notices of tort claims must be sent to state entities within six months of the event. If the agency does not respond to the claim or denies the claim within 90 days, the claimant is allowed to sue within two years.
Any claim filed against a government agency also includes the agencies that entity oversees -- meaning, this officially puts the city of Moscow, and the Moscow Police Department, on notice for a potential lawsuit.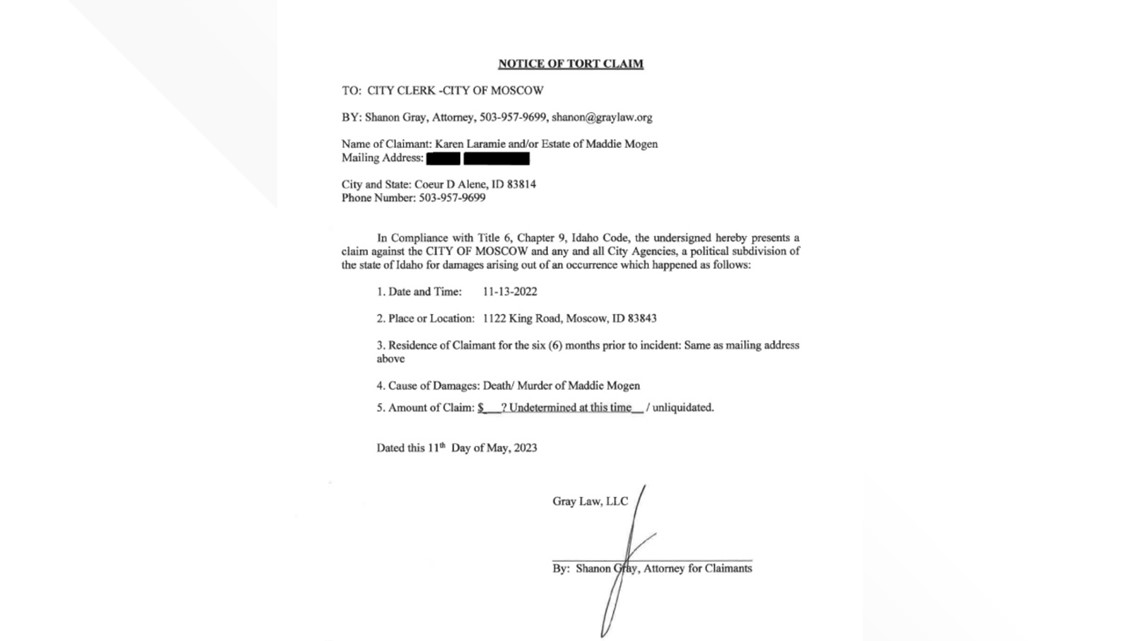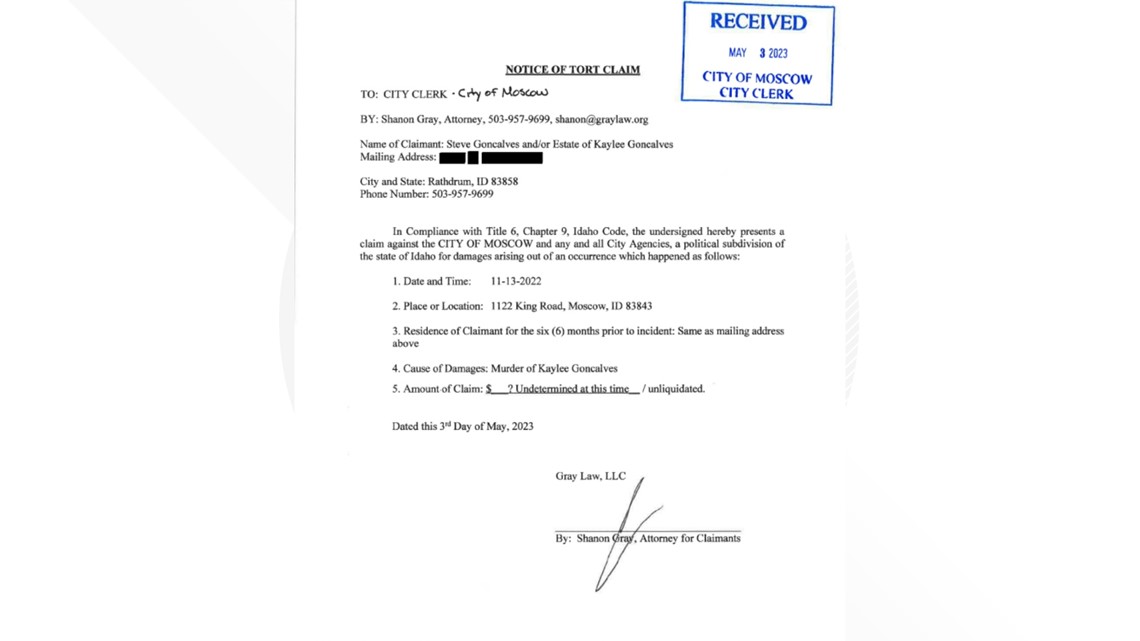 The notice of tort claim Gray filed does not specify any allegations against the city of Moscow or describe why the damage claims are being requested.
KTVB reached out to Gray for comment but have not yet received a response.
If the claims are approved, the money would go to Steve Goncalves, Kaylee Goncalves' father, and/or her estate, as well as Madison Mogen's estate, and/or her mother, Karen Laramie.
Ongoing coverage of the University of Idaho investigation can be found in our YouTube playlist: