BOISE, Idaho — The historic Roosevelt Market will soon be renovated and have new proprietors.
Sarah and Dave "DK" Kelly are collaborating with property owners Pamela Lemley and Jill Simplot for what will become The Roosevelt - Market and Cafe.
Lemley and Simplot chose the Kellys' proposal out of several that were submitted after the previous market operators announced their retirement in December 2018.
"We had known the previous owners, and we had talked about it before," Dave Kelly said.
"This has always been our long-term plan -- our long-term dream -- and when the market came available, the timing didn't seem possible, but with the help of all the partners involved, we can really see this through," Sarah Kelly said. "We are very excited."
The Kellys currently own the French-inspired bistro Petite 4 on North Latah Street. That restaurant opened in spring of 2018, after they closed the Bleubird, a sandwich café in downtown Boise.
"Given their successful business experience with two Boise dining establishments, Sarah and DK were the perfect fit," said Lemley in a news release. "They actually live in this neighborhood and have had a life dream about operating the market."
The Roosevelt is located at 311 N. Elm Avenue in Boise's East End neighborhood. It was built in 1912, and is being structurally updated.
Renovation of the interior is set to begin in April.
Gallery: Boise's historic Roosevelt Market to be renovated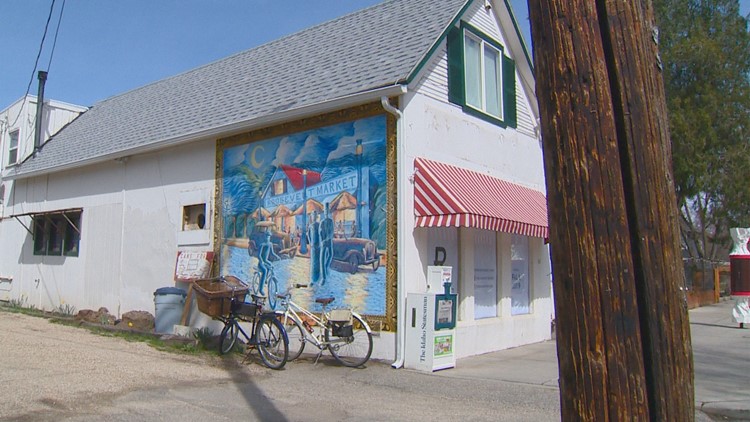 "We're really excited to put forth all the things that we're passionate about in our previous restaurants -- having a unique space, providing good food and service to customers in a really unique and fun setting," Sarah Kelly said.
"I think it's going to be a great place to showcase not just our skills, but a fun place for the whole neighborhood," she continued. "Or if you don't live in the East End, we still want you to come in here."
The Roosevelt is scheduled to open some time in Fall of 2019, as an all-day café serving coffee and baked goods. The Kellys also will feature local produce, specialty items, to-go meals, candy, and sandwiches inspired by the Bleubird. The market will also host seasonal block parties and have a community table for Sunday evening plated dinners.
The Roosevelt will host a renovation kickoff celebration at 3:00 p.m. on Friday, April 5.