The only remaining location of the video rental store is in a nondescript strip mall.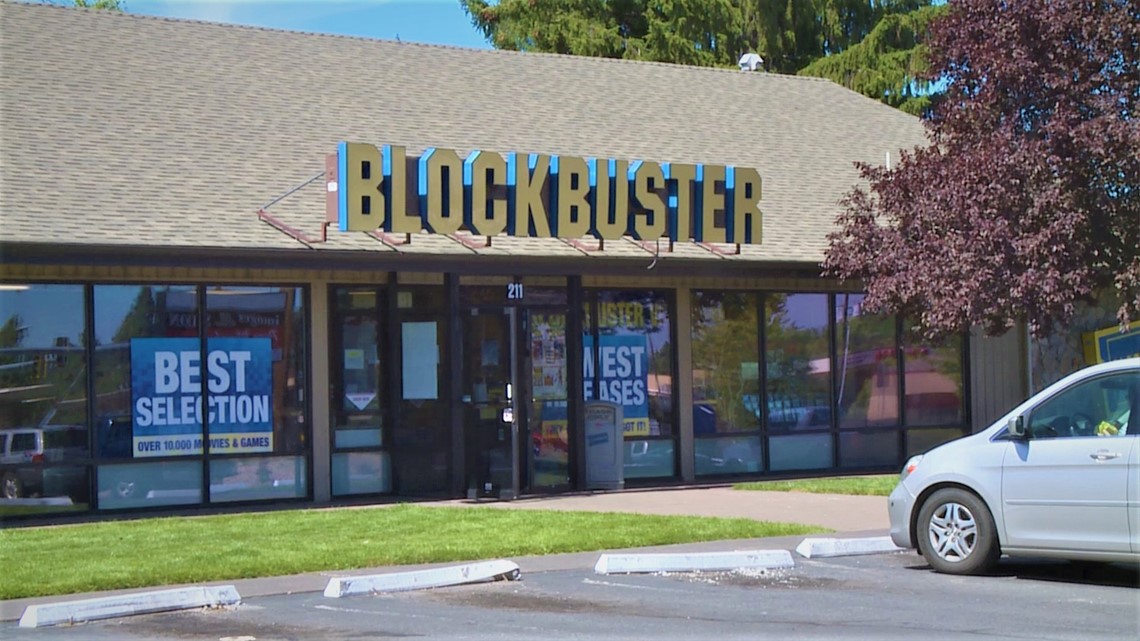 Movies are still checked out by hand and the décor hasn't changed much in the past 25 years.
"It brings you back, it's like a time machine," said assistant manager Ryan Martin. "There's the old racks and the carpet smell that everybody talks about, weird stuff like that - the popcorn ceilings. We've kept the same IBM computers from the '90s."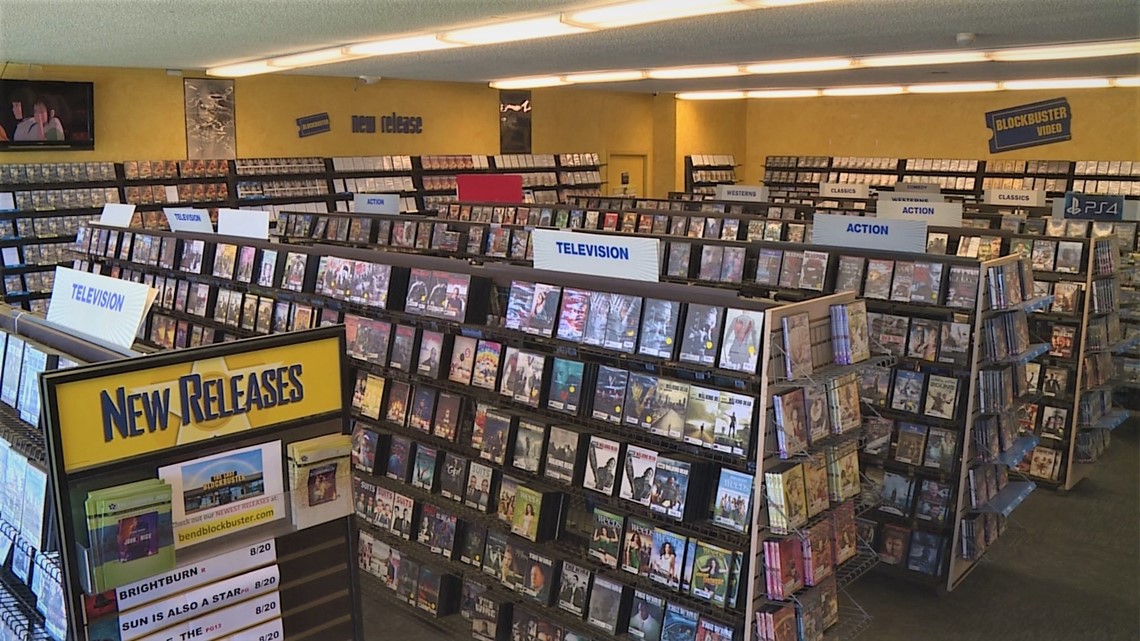 When the system needs a reboot, the manager still uses a floppy disc.
The nostalgic allure is so strong, people book trips just to experience it. Half a dozen guest books are filled with signatures from all corners of the world.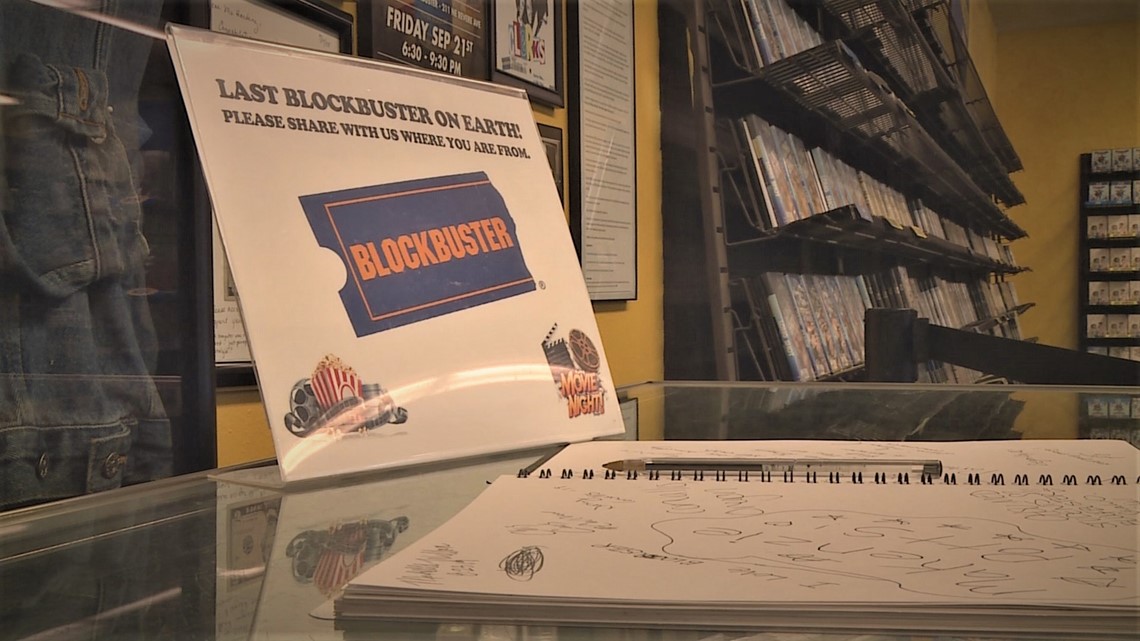 Kristin Rogers drove in with her family from Georgia.
"We heard this was the last Blockbuster and I was like, 'Let's go see it!'" she said.
Even though it was once a mammoth chain, the last Blockbuster is hyper-local. It's independently owned, souvenir shirts are made by a nearby mom-and-pop store and souvenir magnets are handcrafted by a school teacher.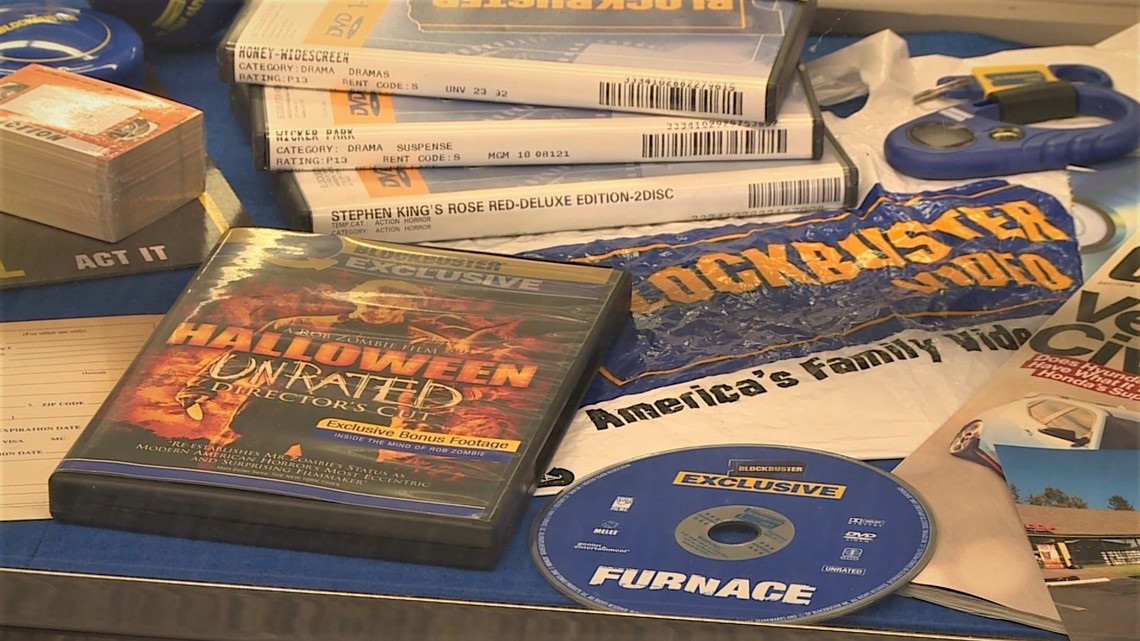 Browsing is free, and visitors gravitate to the back of the store where a mini-museum of Blockbuster artifacts, memorabilia and fan mail are enclosed in glass. Every item was a donation, and more deliveries arrive every day.
"It's like, the mailbox is full right now, I can see it," Martin said, looking out the store's window.