BOISE, Idaho — A dozen people have filed to run for Boise City Council seats in November's election, the first to be held by district.
Three people will challenge each incumbent, Lisa Sánchez and Holli Woodings, and four will vie for a seat to be vacated by Councilman T.J. Thomson.
In District 1 — representing West Boise, including the Centennial and the West Valley neighborhood west of Five Mile Road — the candidates are: Anne Garabedian, David Jones, Laura Metzler and Luci Willits.
District 1 does not have an incumbent. Thomson, who lives in the district, announced last year he would not seek a fourth term because he hopes to spend more time with his young daughter.
Sánchez, council president pro tem, is seeking a second term on the council and a first term representing District 3.
In a recent phone interview, Sánchez told the Idaho Press she represents the "working poor" or people who are "one crisis away from disaster," and they need a spokesperson in city leadership.
"Housing is still a critical issue in Boise, especially the situation affecting renters," she said. "Being a renter … provides a perspective that, I think, is critical on city council. What I bring to the dais is that same urgency that my constituents have."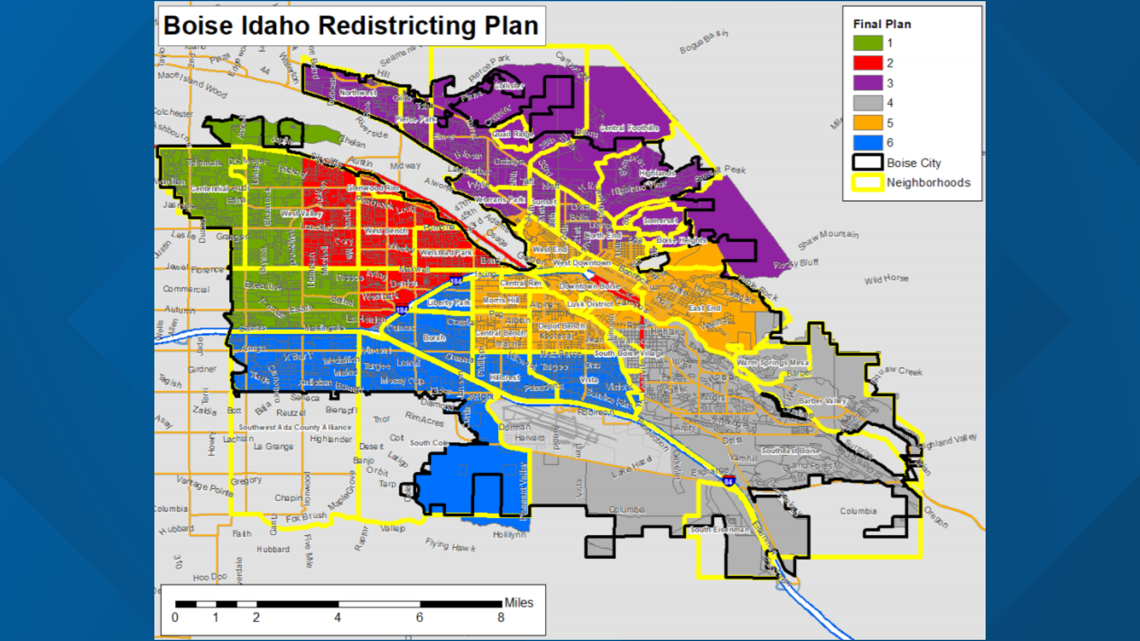 District 3 includes a number of neighborhoods north of State Street, including much of the North End, the Highlands, Veterans Park, Pierce Park and Northwest Boise.
Three people have filed to challenge Sánchez: Nicholas Domeny, Greg MacMillan and Maria Santa Cruz-Cernik.
Woodings also is vying for a second term, and she hopes to be the first representative of District 5, which includes downtown, the West and East ends, Depot Bench, Central Bench, Morris Hill and the Central Rim. It also includes a small part of the North End.
Woodings told the Idaho Press that she wasn't planning on running for a second term, but while sitting on the council during the coronavirus pandemic, she decided there's more work to be done. Woodings said she looks forward to investing federal COVID-19 relief in the city, implementing a new zoning code and designing a public process for redrawing council districts.
Woodings said she's confident about her campaign because of her record supporting initiatives "that are really important to our city," such as a climate action plan and transportation initiatives.
"As long as I can reach the voters that I need to reach, I feel good about my record, and I feel strongly that I've earned a second term on the city council," she said.
Also seeking election in District 5 are: Katie Fite, J. "Crispin" Gravatt and Steve Madden.
This year's race is for two-year terms, rather than the usual four. Only Boise residents who live in Districts 1, 3 and 5 can vote in the council election.
In 2022, all six Boise districts — including District 2 (West Bench), District 4 (Southeast Boise) and District 6 (Southwest Boise) — as well as the mayor's position will be open.